Colt Brennan's Cause Of Death Explained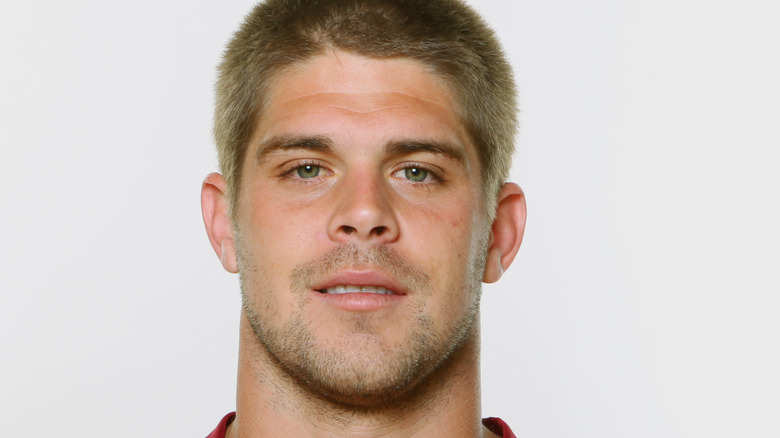 Handout/Getty Images
Colt Brennan, former star college football player with the University of Hawaii Warriors, has died at age 37. On April 13, he revealed he'd "battled with drug and alcohol abuse" in an Instagram post. Brennan also mentioned developing blood clots years after a car accident, which required a nine-month stay in the hospital. Brennan explained that he'd been relearning how to walk for over two years.
Although he made it into the NFL, he "never saw the field in an NFL regular season game" due to various injuries (via The Washington Post). In 2010, Brennan was left with a traumatic brain injury following the aforementioned car accident.
His father, Terry Brennan, told ESPN that his son had changed after the accident. According to him, the former pro football player was in a rehab program for five months prior to his death (via TMZ). Terry said his son was doing really well in rehab up until the past month or so. As his father told The Star Advertiser, paramedics were called to the facility on Monday, May 10, because Brennan was found unconscious. "Someone gave him a pain pill of some sort, but it was Fentanyl, according to what we're understanding," Terry detailed. Brennan was rushed to Hoag Hospital in Newport Beach, California, where he died on Tuesday morning, May 11, 2021.
What is fentanyl?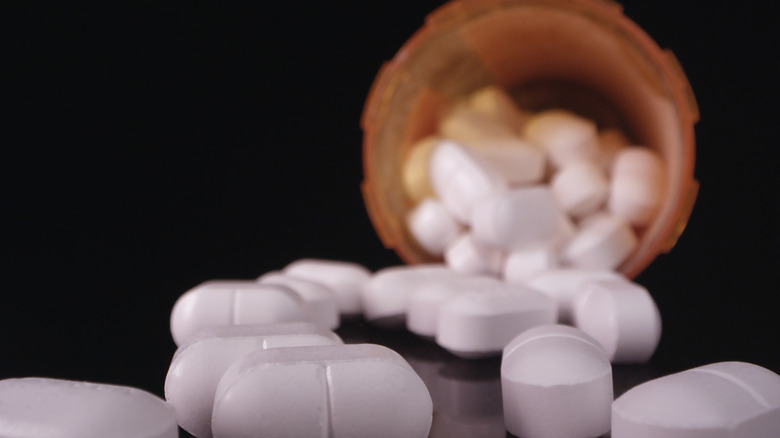 Shutterstock
Fentanyl is a powerful synthetic opioid drug used to medically treat people in severe pain. It can be prescribed to someone after surgery, as well as for severe chronic pain or cancer. Fentanyl can be administered intravenously, orally in pill or lozenge form, or topically by way of a patch that's applied to the skin. Despite its medical uses, fentanyl is also sold illegally and is added to many drugs like heroin, MDMA, meth, and cocaine (via National Institute on Drug Abuse).
Drug dealers use it because it's a cheap filler to add volume and "increase [the] euphoric effects" of addictive drugs, per the CDC. When someone buys one of these drugs illegally, the dose of fentanyl is often too high, causing overdoses. Drug users are not usually aware that fentanyl has been added.
If you or anyone you know is struggling with addiction issues, help is available. Visit the Substance Abuse and Mental Health Services Administration website or contact SAMHSA's National Helpline at 1-800-662-HELP (4357).