The Health Scare You Didn't Know Mandy Moore Had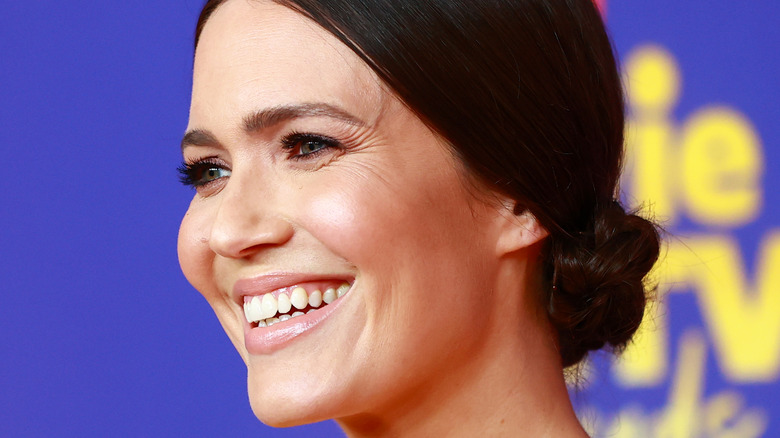 Matt Winkelmeyer/2021 Mtv Movie And Tv Awards/Getty Images
Multitalented singer-songwriter and actress Mandy Moore dazzles TV audiences in her role as the benevolent Pearson family matriarch on "This Is Us." In addition, she has been using Instagram to keep fans up to date after first revealing a health scare she was experiencing a few weeks prior to the birth of her first child.
As Moore revealed in an Instagram Story, she learned at one of her weekly hematologist appointments during the last weeks of her pregnancy that she had an extremely low platelet count (via People). "Weekly platelet check at the hematologist," Moore, 36, wrote atop a photo of herself wearing a floral dress and a grey face mask, cradling her belly. "My platelets have dropped exponentially during pregnancy and it's sadly altered my birth 'plan.' Any other pregnant folks in the same boat??"
Moore has since given birth to her son, and, while she told her fans that she's doing better, her low platelet count remains a mystery as of this writing (via US Weekly).
What does a low platelet count mean?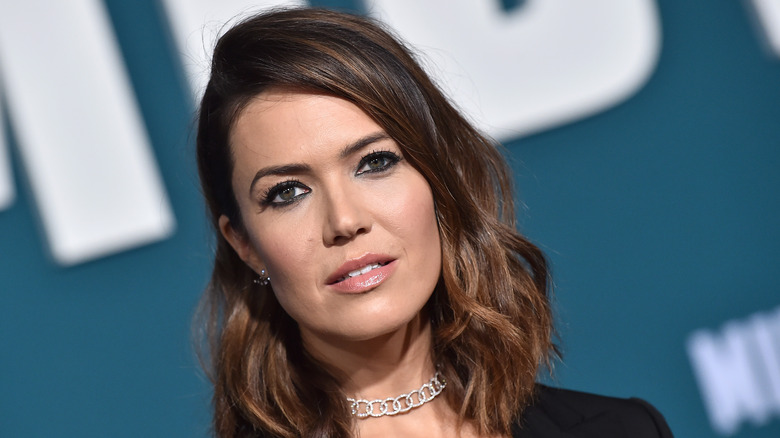 Shutterstock
While Moore's diagnosis is pending, there are various possibilities for her condition. "Have to wait a few more months to absolutely confirm that it's infant ITP and wasn't gestational thrombocytopenia," the star revealed on Instagram in late March (via News-Herald).
Gestational thrombocytopenia is a low platelet count during pregnancy, according to a study published in Hamostaseologie. While a drop in platelets during pregnancy is not uncommon, it can be dangerous if your platelet count goes below what UT Southwestern Medical Center describes as the bottom end of the normal range of 100,000 to 150,000 platelets per microliter. This is because your blood could have difficulty forming clots.
ITP, or immune thrombocytopenia, is a disorder that, unlike gestational thrombocytopenia, is not related to pregnancy. ITP can cause extreme levels of bleeding or bruising and occurs when your immune system gets errant cues to attack and destroy its own healthy platelets. ITP may not require treatment if you do not have symptoms of bleeding or bruising, but if you do, you should make an appointment with your medical doctor right away (via Mayo Clinic).
While Moore is engaging with her fans about different methods she is applying to see if her condition improves, she will hopefully receive a confirmed diagnosis from her doctor soon so she can have peace of mind and begin treatment, if needed.