How Alex Rodriguez Gets In Such Great Shape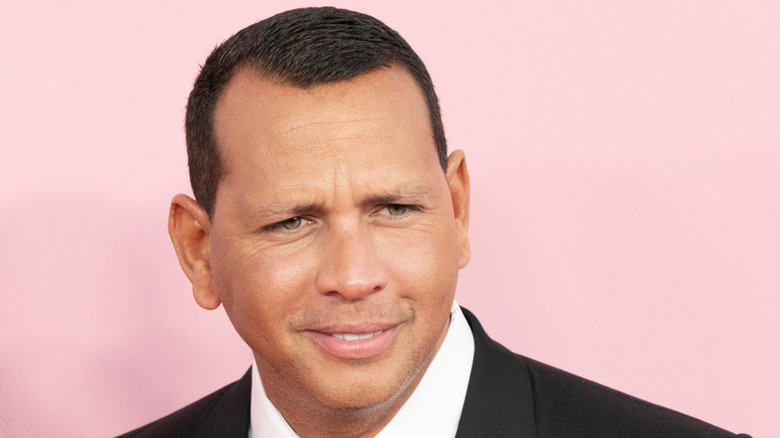 Shutterstock
New York Yankees superstar and former other half of dynamic celeb power couple,"J-Rod," Alex Rodriguez may be retired from baseball — and J-Lo — but when it comes to going to bat for his fitness and well-being, he's hitting it out of the park.
According to People, Rodriguez was looking to transform his 2020 "Dad bod" in a major league way. After roughly four months of dedicating himself to his fitness journey, Rodriguez stepped out in front of the camera to reveal his new, trim physique, posting "before" and "after" shots of him posing in his yard.
What's Rodriguez's secret to his slimmer and trimmer self? "Anyone else determined to stick with their fitness goals this year? I've been consistent with my workouts and finally put down the chips," said the 45-year old ESPN Sunday Night Baseball analyst.
Keeping those hands away from tantalizing chips is certainly a great goal, but what precise steps did Rodriguez take to go from Dad bod to fab bod?
Alex Rodriguez's weight-loss plan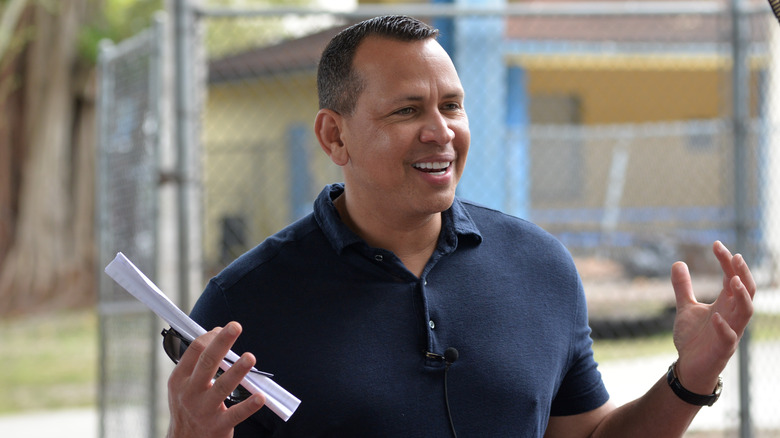 Manny Hernandez/Getty Images
For this latest transformation, Rodriguez shelled out some dough to shed the pounds — $4,000 to be exact, according to the New York Post. But you don't have to have a big bank account to see big results. Rodriguez is known for taking on healthy habits that don't cost a lot.
If Rodriguez told you his favorite color was green, that wouldn't be a surprise. The 14-time All-Star is a big fan of starting his day off with green juice. "There's always greens like spinach, cucumber and celery to make green juice," said Rodriguez's personal chef Kelvin Fernandez in a 2020 interview with Us Weekly.
When Rodriguez makes losing weight part of his game plan, he also keeps away from carbs in a big way, once even committing to a 10-day carb-free challenge. And when he needs to lose weight quickly — as when he needed to fit into his suit for the Met Gala — he'll fast altogether and increase the frequency and intensity of his workouts (via Eat This, Not That).
And as far as Rodriguez's latest pricey workout routines, he gave the inside scoop in a short video that he posted on Twitter. "Today's workout? Weights! 4 sets on, break, repeat x 3. Let's goooooo."
Whether you decide to follow Rodriguez's diet and fitness methods or choose your own path, just be sure to remain consistent if you expect to see results. Oh, and also keep your hand out of that chips bag.