This Is The Most Popular Vaccine For COVID-19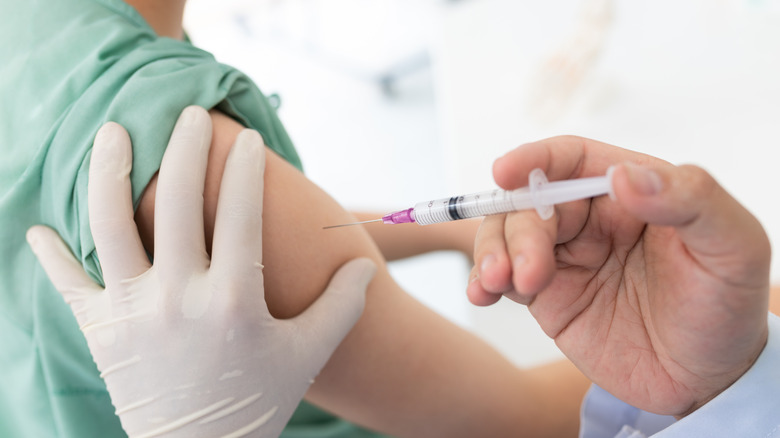 Shutterstock
Did you know there are eight different COVID vaccines being distributed worldwide (Forbes) and 1.65 billion shots have been distributed as of this publication (Bloomberg)?  That's a lot of shots — and a lot of manpower behind those shots. 
In the U.S. specifically, 286 million doses have been given out so far, and the current administration aims to have 70% of the American population vaccinated with at least one dose of their vaccine by July 4th. And in case you're wondering, the nation's leading infectious disease doctor and Director of the National Institute for Allergy and Infectious Diseases, Anthony Fauci, M.D., told the Washington Post he believes we will reach that goal. 
That's all good news, especially as we work towards herd immunity and attempt to get back to some of our normal activities and routines. But of the eight worldwide vaccines, is there a most popular? And if so, why?
Pfizer vaccine tops the list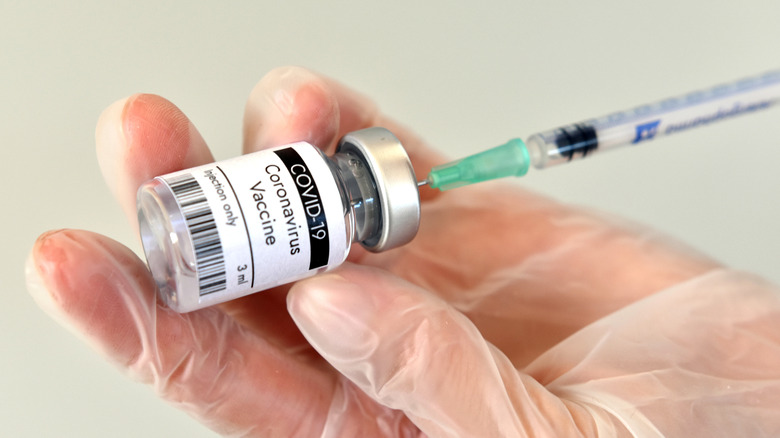 Shutterstock
Of the eight vaccines, the one most widely used, according to Forbes, is the mRNA Pfizer-BioNTech vaccine, which is currently being distributed in 61 countries, including the U.S. It's effectiveness rate is reported to be 95% when it comes to preventing severe complications and hospitalizations from COVI9-19, so it's not that surprising that it's being touted as the most popular when looking at the official numbers from Our World in Data (although many of the other vaccines have similar effectiveness rates). 
But what other vaccines are available and most widely used? The Oxford-AstraZeneca vaccine (which is not available in the U.S.) is being used across 41 countries, and after that, the most widely used vaccine is the Moderna shot, which is being distributed across 27 countries. 
While all of the approved vaccines in the U.S. have shown extremely encouraging effectiveness rates and are all recommended equally by health officials, the first vaccine released in America is the one being used the most across the world. 
Regardless of the numbers, it's important that you get a COVID-19 vaccine — any approved vaccine. If you're having trouble locating vaccine distribution centers in your area, try the Centers for Disease Control and Prevention's online COVID-19 Vaccine Finder.