Celebrities You Didn't Know Had Diabetes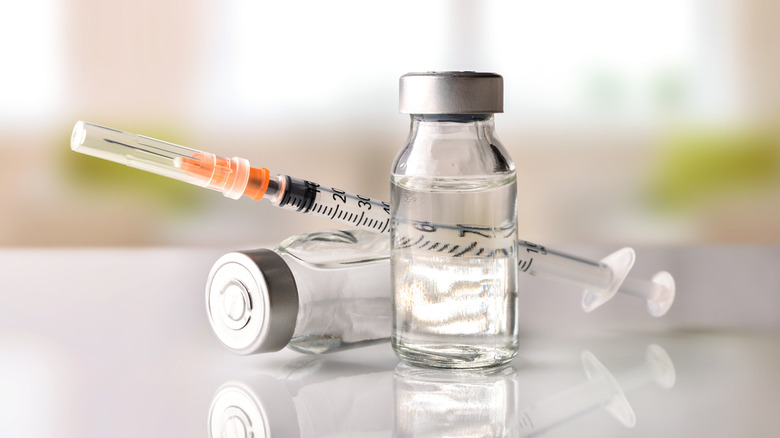 Shutterstock
Diabetes is prevalent among Americans, with over 34 million people in the United States living with this disease. On top of that, over 88 million Americans have prediabetes, and 84% of such ones are unaware they have it, according to the Centers for Disease Control and Prevention. "Diabetes is the 7th leading cause of death in the United States (and may be underreported)," the CDC revealed. "Type 2 diabetes accounts for approximately 90% to 95% of all diagnosed cases of diabetes; type 1 diabetes accounts for approximately 5-10%." Although there are ways to prevent and treat this illness, the CDC asserts that diabetes cases have doubled in the last two decades or so.
Knowing these facts, it's no surprise that some of our favorite and most beloved actors, musicians, celebrity chefs, and even athletes would be dealing with the same thing. Yes, from the everyday person to the rich and famous, many are currently living with diabetes. Here's a look at some celebrities you didn't know had the condition, plus their journey toward treatment and disease management.
Tom Hanks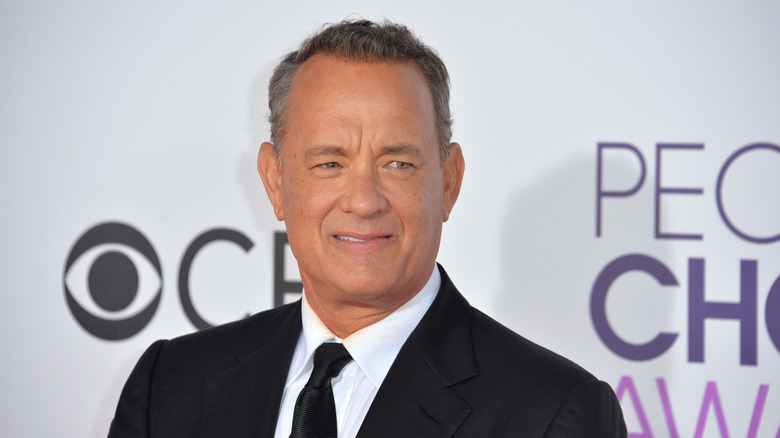 Shutterstock
Tom Hanks shocked fans on March 11, 2020, when he announced on Instagram that he and his wife, Rita Wilson, tested positive for COVID-19. Fans closely followed the couple's journey. But this wasn't the first time Hanks revealed news about his health. Back in 2013, the award-winning actor appeared on the "Late Show with David Letterman" and revealed he'd been diagnosed with Type 2 diabetes. "I went to the doctor and he said, 'You know those high blood sugar numbers you've been dealing with since you were 36? Well, you've graduated,'" Hanks recalled to Letterman. "'You've got Type 2 diabetes, young man.'"
Hanks seemed to be staying positive and doing what he naturally does best: using humor. In the interview, he told Letterman that his doctor said if he could weigh what he did in high school, then his diabetes would be gone. To which Hanks replied, "So I said to her, 'Well, I'm gonna have Type 2 diabetes.'"
Halle Berry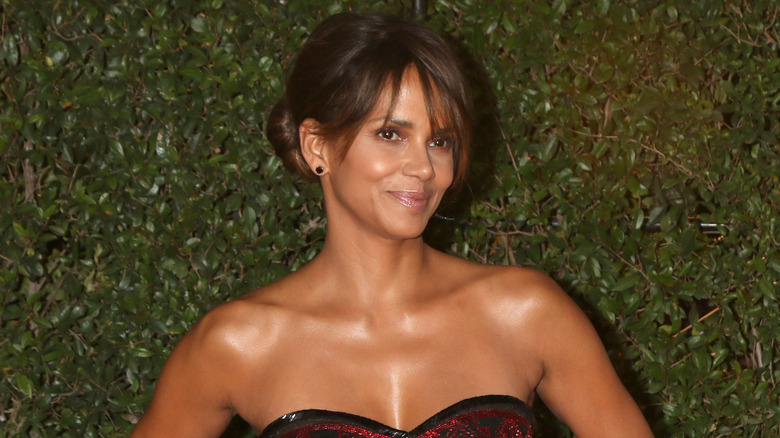 Shutterstock
Halle Berry is not just the beautiful, talented actor that we know her as. She is also a mother of two, an entrepreneur, an athletic clothing designer, and a health enthusiast. For most of her life, Berry has had to choose to put her health first. In 1989, she was diagnosed with Type 2 diabetes. "Diabetes caught me completely off guard," she told the Daily Mail. "None of my family suffered from the illness and although I was slightly overweight in school, I thought I was pretty healthy." 
Berry talked with the Los Angeles Times about her illness and revealed the lifestyle changes that have helped her along the way. "I cut [most] processed sugar from my diet. ... That's not to say I won't have a glass of red wine occasionally — it's my guilty pleasure," said Berry. " [If I do], I make sure the rest of my meals that day are clean and healthy: lots of vegetables; no breads ... and lots of water."
Nick Jonas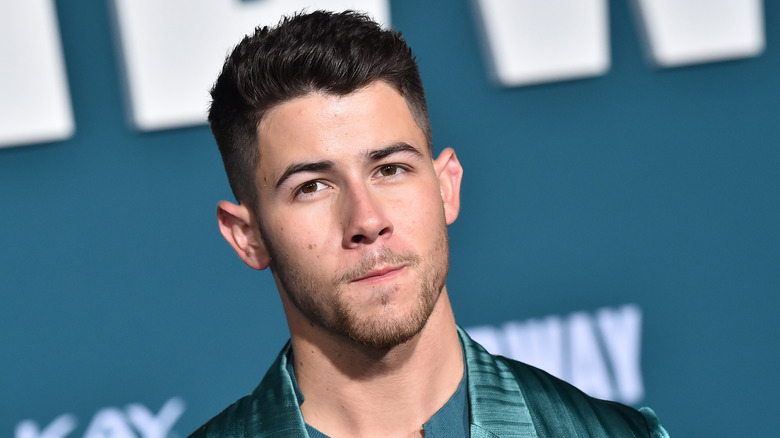 Shutterstock
Nick Jonas has been managing diabetes for quite some time. According to an Instagram post he shared in November 2019, Jonas was diagnosed with Type 1 diabetes in 2005. For Jonas, it's been a difficult experience with a lot of ups and downs. Jonas wrote, "You can't always see what goes into managing an invisible illness, and Type 1 diabetes can feel lonely and isolating."
In an interview with Entertainment Tonight, Jonas revealed the challenges that came when he first found out about his diagnosis. "There was a lot of fear that came in," he explained, "and it also came at a point in my life where things were really starting to get going with the brothers, and to have this thing interrupt that was heartbreaking." Jonas has found hope though, in things like his support system, fitness, and Beyond Type 1, a community he co-founded to bring awareness to diabetes. Jonas told ET, "For me it's about having the right tools and the right people in place in my life to help me deal with it."
And ultimately, Jonas seems to find positivity where he can. In his Instagram post, he wrote, "This experience has shaped how I approach my health — working out, eating well, and always thinking about my blood sugar and insulin needs."
Drew Carey
Shutterstock
Technically, Drew Carey no longer has diabetes! But his success story with the disease makes him a necessary addition to this roundup. People covered the CW TCA Party in Beverly Hills, California, in 2010, where Carey revealed his then-recent recovery from the disease. "I'm not diabetic anymore," Carey revealed. "No medication needed." And when it comes to his healing process, diet and exercise were the key factors.
The star lost some 80 pounds and reduced his carb and sugar intake. "Basically no carbs, not even a cracker. No bread at all. No pizza, nothing. No corn, no beans, no starches of any kind. Egg whites in the morning or like, Greek yogurt, cut some fruit," Carey said of his diet. He also mentioned drinking only water and cutting out coffee and soda. Carey also increased his activity level with 45 minutes of cardio or more, typically six days a week. 
Patti LaBelle
Shutterstock
Patti LaBelle is, and will always be, fabulous. But it hasn't been an easy road for the world-famous singer and songwriter. LaBelle was diagnosed with Type 2 diabetes more than two decades ago. She described the experience to ABC News, saying, "When I was diagnosed, that was a wake-up call to stop frying the chicken. [Now] it's more salads and I carry my pots and pans on the road with me to make sure I'm eating the proper foods because if I cook it, I know what's in it."
LaBelle's diet has been her key to managing her diabetes. According to People, LaBelle began eating a diet that incorporated foods like "egg whites, oatmeal, turkey bacon, a little fruit and coffee ... for breakfast and a huge salad and salmon for lunch." LaBelle opts for healthy snacks like veggies and nuts and for dinner, it's usually grilled chicken or turkey, or maybe some brown rice with veggies. Although it's been a trying journey, LaBelle is staying positive. She told People in 2008, "I am a divabetic!" 
In 2020, she admitted to Essence that it can be especially difficult to make healthy choices while in quarantine, but encouraged others with diabetes to persevere. "You have to be mindful of whatever you buy from the grocery stores and whatever you put in on your table. So you have to try to make a healthy choice in these bad times," she said. "It's so hard, but I believe we can do the best we can."
Sherri Shepherd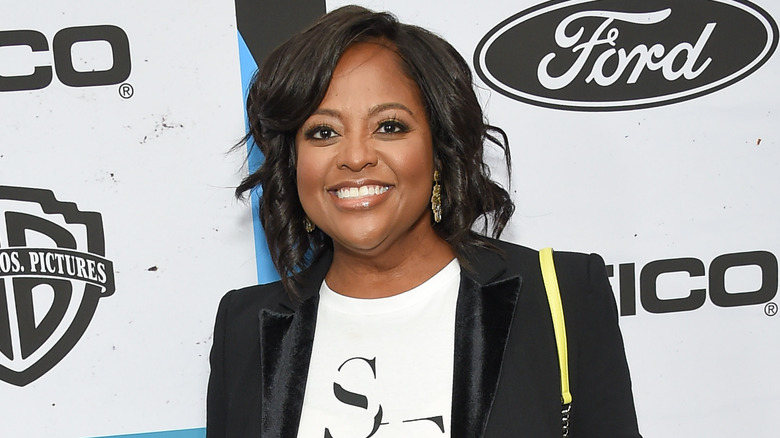 Shutterstock
Not only is Sherri Shepherd an Emmy Award winner, but she is also an author. Her book, "Plan D: How to Lose Weight and Beat Diabetes (Even if You Don't Have It)," details her journey with Type 2 diabetes.
Shepherd was diagnosed in 2007 and has since made incredible changes to her health and life. But it wasn't an easy road. After her initial diagnosis, Shepherd told U.S. News & World Report that it took a little while for reality to sink in. "When I finally went to the doctor and got the formal diagnosis, they gave me three different medications, and I went home and ate," said Shepherd. "First I went to IHOP, the pancake house, and had a big stack of pancakes, sausage and bacon. Then I made chicken pesto pasta — a bowl big enough to feed four people."
It wasn't until Shepherd thought about what could happen to her family if she didn't eat healthier that it really sunk in. "I had this vision of my son crying, clutching his teddy bear, trying to figure out where heaven was because that's where everyone said mommy was," she revealed. "And I realized, I gotta change my life." And that she did. In 2020, Shepherd told Yahoo she doesn't view exercise as optional. Once she saw how it improved her blood sugar, she recognized just how good it is for her and made it a regular part of her life.
Lea DeLaria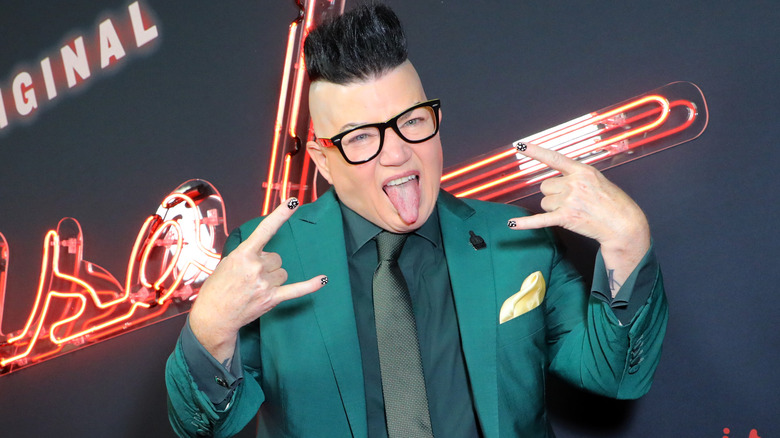 Jc Olivera/Getty Images
Lea DeLaria is best known for playing Big Boo on "Orange Is the New Black." But what some fans didn't realize is that DeLaria had been diagnosed with Type 2 diabetes while starring on the show. In 2015, she revealed to People, "I've always been really energetic, but for a year I was feeling really weird, I didn't know what was going on. Once we did the blood test and we understood what was going on, it was great." She continued, saying, ""And now I've got my energy back. I feel like me and everything is great."
DeLaria also went on to lose weight, partially due to the medication she was prescribed. "I lost 50 lbs. since September. I lost 25 lbs. since the SAG Awards [in February] — it's crazy!" People revealed that DeLaria changed her diet to be lower in sugar and carbs. "[I was] told that you can either eat potatoes or have beer. So I went with beer. So here I am," she said.
Billie Jean King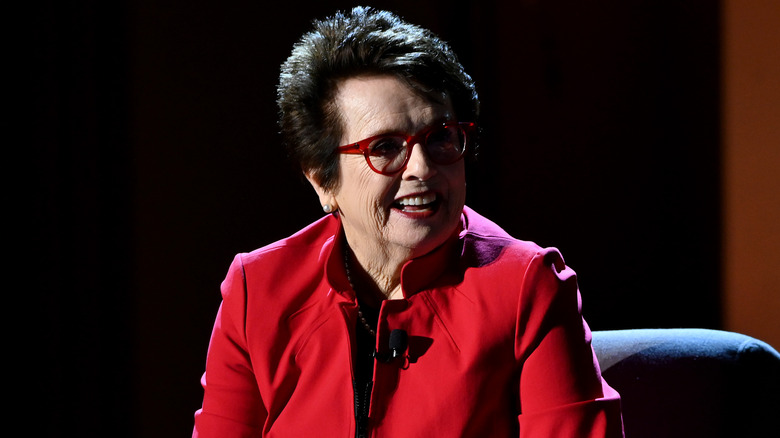 Noam Galai/Getty Images
Billie Jean King is nothing short of a legend. She has won 39 Grand Slam titles, six Wimbledon tournaments, and four U.S. Opens. But after all of this success, she is now faced with an incredibly difficult health challenge: Type 2 diabetes. King was diagnosed in her early 60s, and in 2016 she sat down with Health to talk about her journey. "I've been really trying to cut down on [carbohydrates]. I'm trying to pay attention to my intake. Because I love to eat. I just have to deal," she said.
When asked about her fitness routine, King said she spends her time on the stationary bike and lifts weights at home, although she hoped to be back on the court eventuallly. "My goal is to get back on the tennis court ... I had an operation last year and had to start over. I couldn't use my core for 10 weeks," she explained.
The tennis legend also wanted people to know that no one is immune to diabetes, even world-famous athletes. "We've had several examples of professional tennis players with diabetes," said King. "Billy Talbert lived into his 80s. Ham Richardson lived into his 70s. They lived much longer than the normal lifespan for diabetics, I think, because of tennis and taking good care of themselves."
Randy Jackson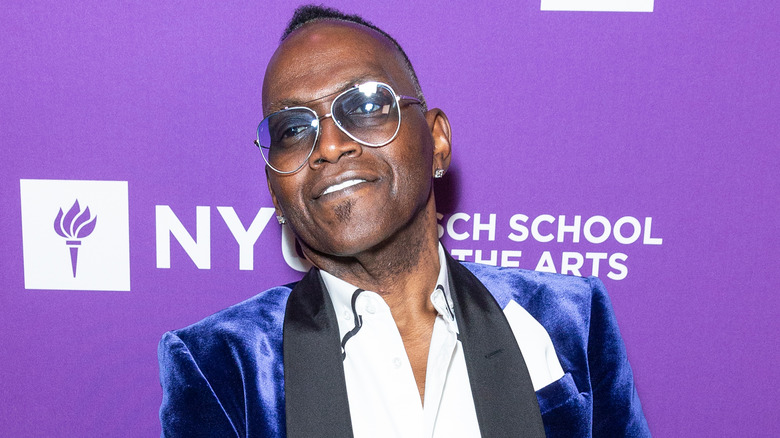 Shutterstock
If you're one of the original die-hard fans of "American Idol," then you may remember witnessing Randy Jackson's weight loss transformation in 2003. Since having gastric bypass surgery, he's kept the weight off and focused on forming a better relationship with food. In 2021, Jackson talked with Tiffany Haddish on "The Ellen Degeneres Show" about his journey. "Years ago, when 'Idol' first started, I was like 358 [pounds]. I had to get it down, man," said Jackson.
In February 2021, Jackson told Entertainment Tonight, "I just went through a food divorce and I stopped emotional eating," said Jackson. "I was just trying to get healthy because I developed Type 2 diabetes and I had to. So I'm happy that I did, and I'm happy that it inspires people."
Jackson was even able to support his longtime friend and co-star Simon Cowell after Cowell broke his back in summer 2020. Jackson told ET that he jokes around with Cowell and says, "Look, we're getting a little bit older, we're 36 now, internally, but we ain't 30 no more dawg. We gotta like respect the body, yo!"
S. Epatha Merkerson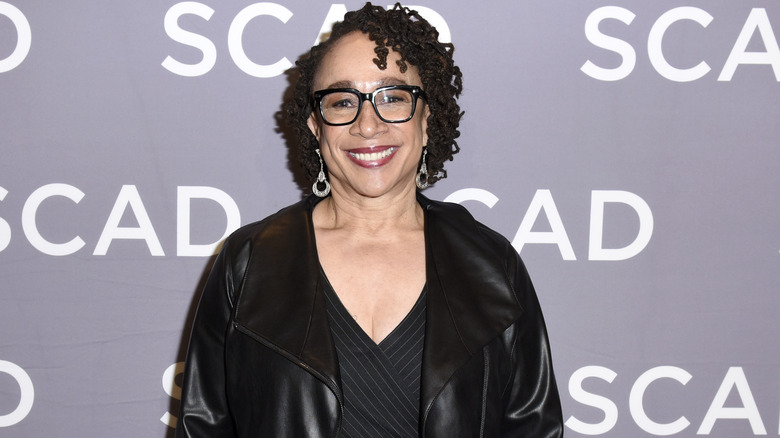 Vivien Killilea/Getty Images
S. Epatha Merkerson is best known for her roles on "Law & Order" and "Chicago Med." What you may not know, though, is this beloved actor has been living with Type 2 diabetes for quite some time. Merkerson told USA Today, "As an African American, I knew Type 2 diabetes was a significant health concern among our community, but I was unaware of the signs and symptoms, let alone that I might be displaying them." Like many other people living with diabetes, she saw her diagnosis as a true wake-up call. She's always loved junk food, and she told USA Today, "I was eating more like a child when I was diagnosed."
According to USA Today, Merkerson has been able to transform her health with a few different things. For one, she started taking long walks a few times a week. She also told the publication that regularly keeping an eye on her blood sugar and checking in with her doctor is what has helped her maintain her good health. "Keep your doctor involved and never hesitate to ask questions," advised Merkerson. "The more you know about your condition, the more you can do to manage it, or as I like to say, if you know better, you can do better."
Earl Monroe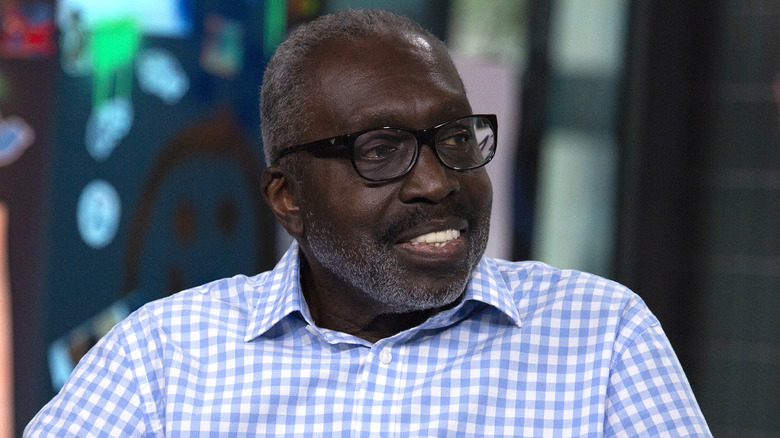 Santiago Felipe/Getty Images
Basketball fans know exactly who Earl "The Pearl" Monroe is. This NBA Hall of Fame athlete will go down in history as a basketball legend, but it hasn't been an easy road. In 1973, Monroe was diagnosed with Type 2 diabetes after going to his doctor because of excessive sweating and appetite. Although he has always been athletic, he needed to change the way he consumed food. He told ESPN, "When I go out and eat these days, I always ask for a doggie bag to make sure to take food home."
Although he was first diagnosed almost 50 years ago, Monroe wants to use what he's learned to help other people who may be struggling. In 2012, he took part in Diabetes Restaurant Month, where he urged people to provide options that were diabetes-friendly at their restaurants. "Now I'm wanting to help people get the information I wish I had," he said.
Salma Hayek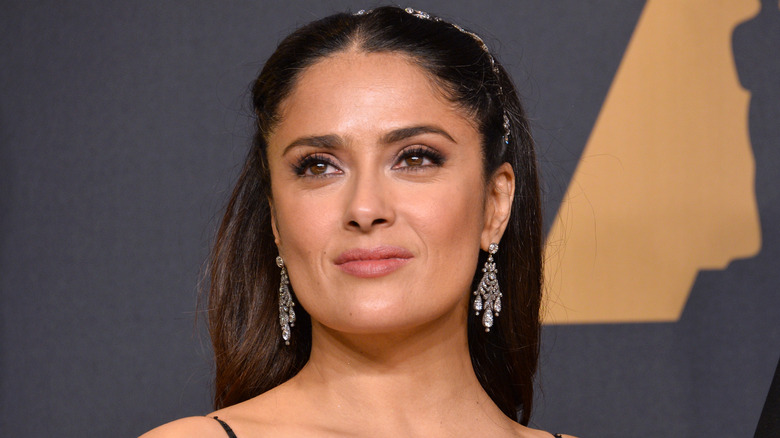 Shutterstock
Although Salma Hayek does not have diabetes as of this writing, she was diagnosed with gestational diabetes, which is a common occurrence of high blood sugar during pregnancy, in 2007. When asked about her experience with diabetes, Hayek emphasized that if she could go back in time, she wouldn't have eaten as many sugary fruits during her pregnancy. She told Parents magazine, "I didn't know that eating fruit that is high in sugar is not recommended when you have gestational diabetes. But you know what? At least I had fruit. In a lot of countries, they don't have these kinds of choices."
Hayek highlighted that sometimes it's hard for pregnant people to tell if they have gestational diabetes. "I didn't know whether I was feeling bad because I was pregnant or whether something was seriously wrong," she said. "I was nauseated for nine months, which can be one of the symptoms."
Sonia Sotomayor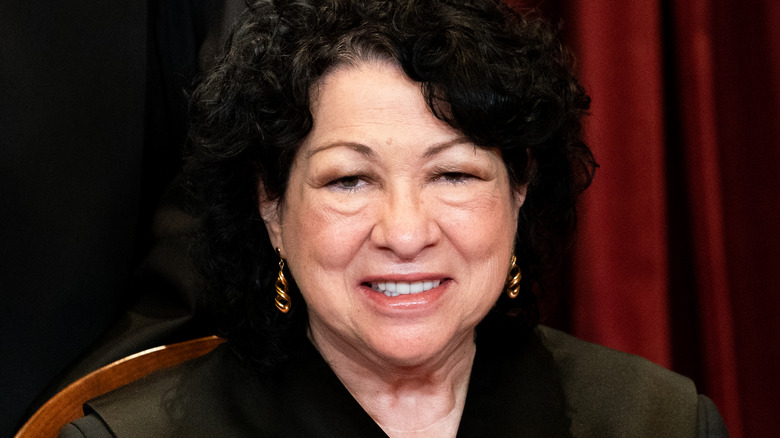 Pool/Getty Images
Sonia Sotomayor is the definition of a powerful woman. She is only the third woman to hold the position of the Associate Justice of the Supreme Court of the United States and was appointed by Barack Obama in 2009. Aside from her fearless career accomplishments, Sotomayor has also lived with Type 1 diabetes almost her entire life.
In 2011, NPR covered an event for the Children's Congress of the Juvenile Diabetes Research Foundation, where Sotomayor spoke to a crowd of young children. According to NPR, Sotomayor "was 7 years old when the first hints of the disease appeared in her life. She fainted in church, was thirsty all the time, so she drank too much water and wet her bed."
Sotomayor wanted to bring an encouraging message to the children at that event, and one of her main takeaways that she wanted them to remember were the two things she learned from diabetes: discipline and paying attention to her body. "I learned to multitask," said Sotomayor, especially because from a young age she was waking up early to sterilize and prep her insulin needles. When it came to monitoring her health and body, she learned to be aware of how she felt in any given situation.
Chaka Khan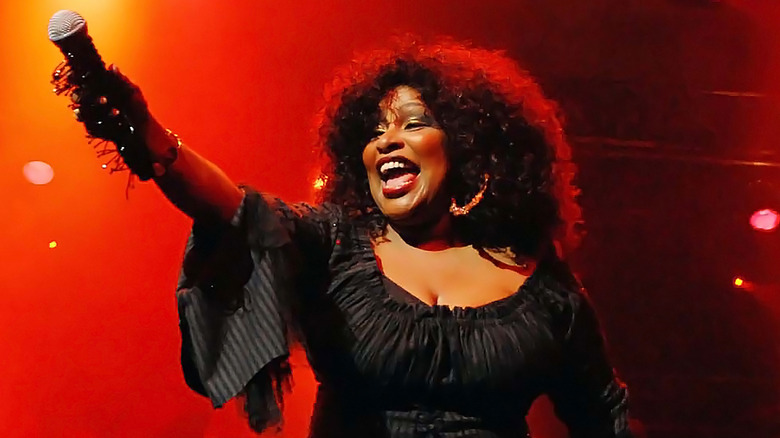 Shutterstock
Chaka Khan is a force to be reckoned with. This queen of funk is still making a difference in the world, both with her music and her commitment to charity. Even amidst everything going on in Khan's world, she also works hard to maintain good health while living with Type 2 diabetes. In an interview with HuffPost, Khan addressed some of the rumors and criticism people had about her weight loss. "My weight loss had to occur, because I was diagnosed with Type-2 Diabetes and I also had high blood pressure," said Khan.
And how did she lose the weight? For Khan, it was helpful to stick to a pretty strict diet. "I went off meat, became vegan, stopped all the dairy, stopped all the meat," she explained. She opened up to HuffPost, saying although she wanted to change her life for her own sake, it was her granddaughter that was her main motivation for getting healthy. "And I have a new little daughter to raise [my granddaughter], I adopted her so I have to be here. ... [She] was really my first and major influence to lose weight and get healthy so I can be here for her," added Khan.