Joel Embiid's Knee Injury Explained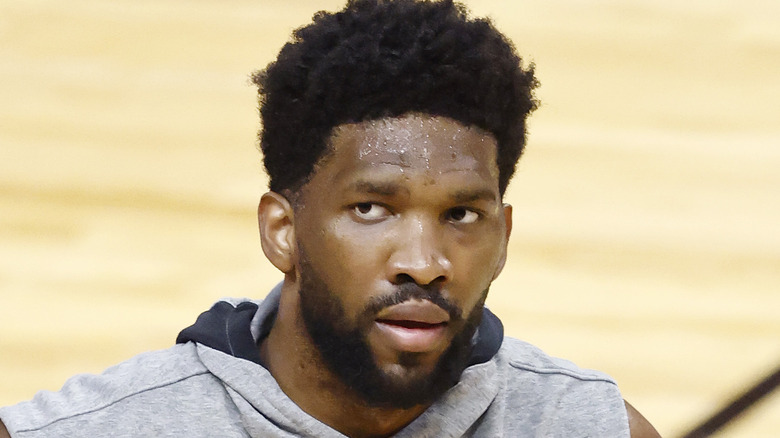 Michael Reaves/Getty Images
Philadelphia 76ers center and star player Joel Embiid suffered a meniscus tear in the right knee during Monday's first-round playoff game against the Washington Wizards — and the injury has 76ers fans everywhere even more stressed and anxious for the games ahead. Embiid sat out Game 5 last night, but his team pulled off the win, 129-112, to clinch the series against the Wizards (ESPN). The fall, which came in the first quarter of Monday night's game, was alarming, but even doctors who observed the replay weren't sure the extent of the injury until Tuesday's MRI results were released. 
Brian Sutterer, M.D., physician and sports injury educator, explains on his YouTube channel, "To be honest, when I first saw this live, I didn't think of any specific obvious injury pattern just because this doesn't look like a classic mechanism for anything." However, after reviewing the tape and hearing the official MRI results, he does say that it's clear there was a sudden flexion of the knee and the joint turned in slightly (Men's Health). 
Unfortunately, this injury is not Embiid's first, or even his most serious. In fact, while he is recognized as one of the best players in the league, he has yet to play a full season in his career, injury-free.
Sixers move on, but the future of Embiid's post season is unknown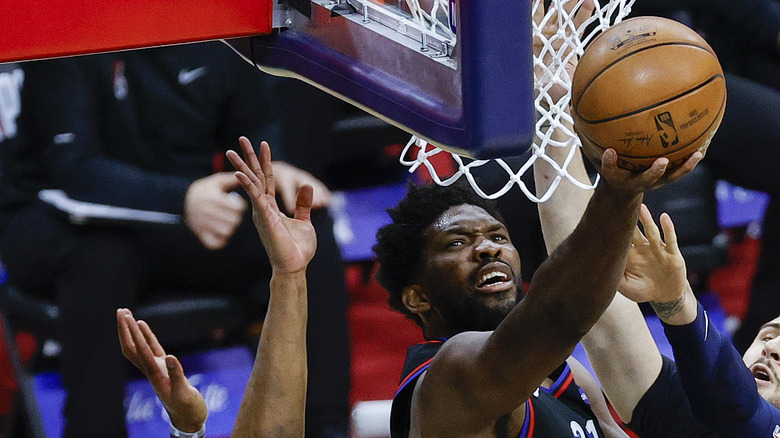 Tim Nwachukwu/Getty Images
The 27-year-old basketball star missed the first two seasons of his professional career due to foot injuries and then in March 2017 (his first season back on the court), Embiid tore the meniscus in his left knee and was out for the rest season. In 2018, Embiid suffered a broken orbital bone in his left eye and in 2019, he missed time due to tendinitis in his left knee, and a bone bruise (Fansided). 
So what does Embiid's future for this post season look like? Dr. Sutterer and other experts say it's possible he could return at some point, but there are a lot of "unknowns."
As far how the rest of the post season will play out, the team announced that the star is listed as "day to day," and will be working through treatment and physical therapy. According to ESPN's Adrian Wojnarowski, Embiid returning all depends on how well he's able to manage the potential swelling and pain in the knee. 76ers coach Doc Rivers also said Wednesday, "I have no expectation other than I hope for him to be back. I can't give you a timeline. I can just tell you he's willing to go through whatever it takes to get back on the floor. He's a warrior." 
After last night's win, the Sixers have advanced and will play the Atlanta Hawks at home in Philadelphia this Sunday. Fans are hoping for major progress over the next few days so Embiid can, in fact, return for Game 1 of the Eastern Conference Semifinals.