Ned Beatty's Cause Of Death Explained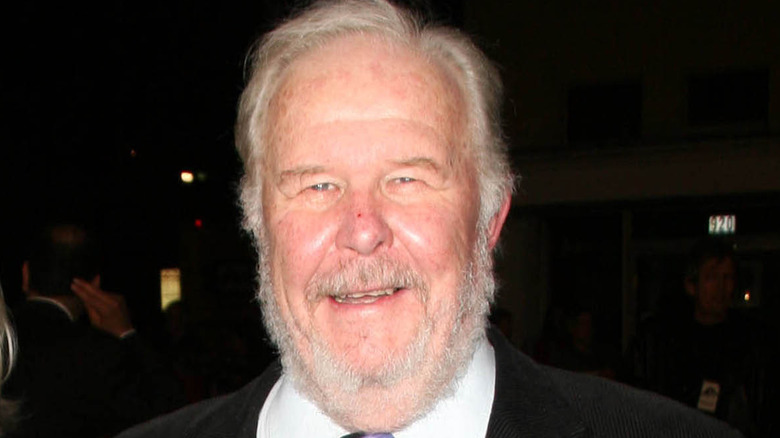 Shutterstock
Ned Beatty, whose acting career spanned both stages and screens for over six decades, died June 13th at his home in Los Angeles, California. He was 83. Although his family has decided to keep details surrounding his death private at this time, his manager, Deborah Miller, shared that "Ned passed away from natural causes Sunday morning, surrounded by his family and loved ones" (via Express). Beatty is survived by his wife Sandra Johnson, whom he married in 1999, his eight children, and several grandchildren. Miller noted, "Ned was an iconic, legendary talent, as well as a dear friend, and he will be missed by us all."
Fans and entertainment elites reacted to news of Beatty's death with sadness and accolades. "Toy Story 3" director Lee Unkrich, who cast Beatty as the voice of the evil bear Lotso, tweeted, "Just heard that Ned Beatty passed away in his sleep. It was a joy and an incredible honor to work with him. Thanks, Ned, for bringing Lotso to life — both his good side and his not-so-good side. We'll miss you."
Author Don Winslow added, "Ned Beatty was an amazing actor. Good in everything he was ever in. RIP," while Joe Hill echoed the sentiments of many, writing, "Ned Beatty was an instant upgrade to every single film he was ever in."
Ned Beatty had huge versatility as an actor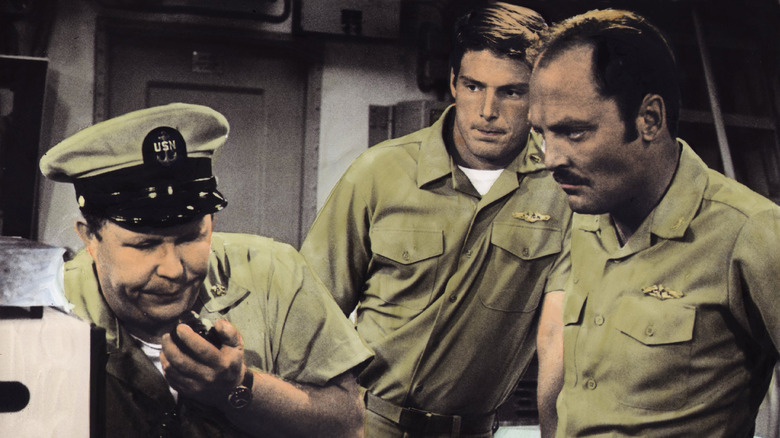 United Archives/Getty Images
Ned Beatty was born on July 6, 1937, in Louisville, Kentucky, but was raised in Lexington, where he attended the Protestant Disciples of Christ Christian Church. It was there, oddly enough, that he discovered the power of human emotion. In 1992, he said of the church, "It was the theater I attended as a kid. It was where people got down to their truest emotions and talked about things they didn't talk about in everyday life. ... The preaching was very often theatrical" (via ABC News).
His career as a performer started young, when at age 10 he started singing in gospel quartets and a barbershop quartet (via Extra). His break into acting began with the Barter Theater in Abingdon, Virginia, where he performed for a decade before moving on to larger stages in Pennsylvania, Texas, and finally the prestigious Arena Stage Company in Washington, D.C, where he stayed for eight years.
Beatty's on-screen debut came in 1972, in "Deliverance," when he was cast in the disturbing role of Bobby Trippe, the cheery, laid-back member of an all-male river-boating party who winds up being stripped and brutalized by thugs in a nightmarish scene. That role turned out to be a career breakthrough for Beatty, who went on from there to star in dozens of supporting roles in both movies and TV series, including playing Lex Luther's bungling assistant Otis in the blockbuster hits Superman and Superman II (via Forbes).
What does "natural causes" really mean?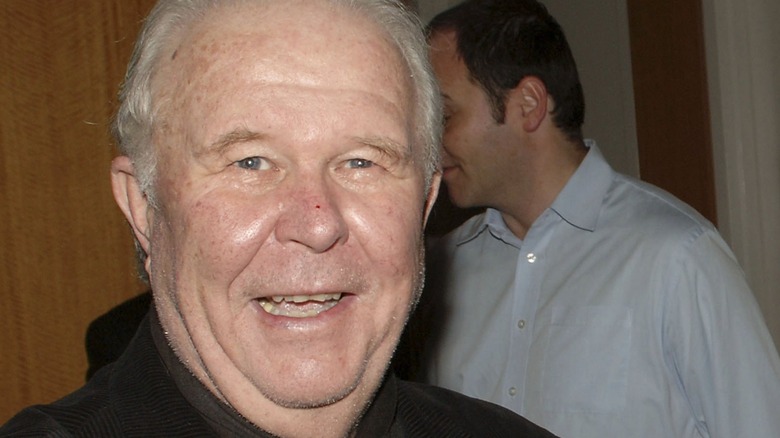 Stephen Shugerman/Getty Images
As Ned Beatty's manager, Deborah Miller, confirmed, the actor died "from natural causes." (via Express). But what does that mean, exactly? The term is broad and can include any type of internal malady that can lead to death, including disease, as opposed to external factors, such as an injury or accident.
Dr. Patricia Allenby, director of autopsy services at the Ohio State University Wexner Medical Center, explained to Live Science, saying,  "It just means there was nothing non-natural that happened in [the patient's] cause of death." So someone who dies from heart disease or even cancer, for example, could have "natural causes" listed as the manner of death on the death certificate, while someone who died in a car accident would not.
Dr. David R. Fowler, president of the National Association of Medical Examiners, explained, telling CNN, "When a medical examiner fills out a death certificate, it's their medical opinion based on all their experience and training that this is what happening." He continued, saying, "You're rather like a judge. You weigh the evidence, and based on the predominance of evidence you come to a decision that I think this is what caused the problem."