General Hospital Star Kirsten Storms' Brain Surgery Explained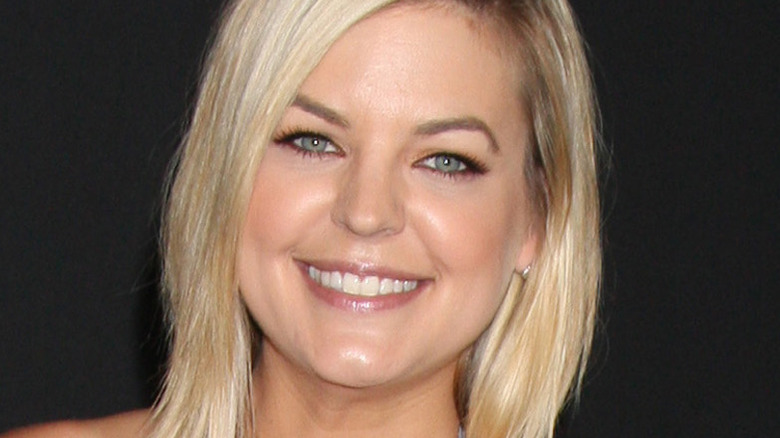 Shutterstock
Actress Kirsten Storms is happy to be on the mend after having surgery to remove a large cyst in her brain in early June. The "General Hospital" star announced the surgery on her Instagram account, revealing that she'd been experiencing a range of unexplained symptoms. "I spent the last few years having random health issues that I disregarded as side effects to my medications or just something I was experiencing due to age," she wrote.
After experiencing migraines and severe neck pain, a doctor ordered an MRI of Storms' head, and "that's when we stumbled upon a rather large, very full of fluid, cyst that was attached to the lower portion of [my] brain," she added.
Following the surgery, Storms again took to social media to explain the procedure. Wearing a neck brace for a video on Instagram stories she told her fans, "What they had to drain and remove was not cancer. I want to clarify that right now before the internet goes crazy wild with rumors about this. I had a very large cyst that had split into two and the doctor said it was like so full the pressure was very noticeable when they opened up my skull" (via Today).
Symptoms of a cyst include these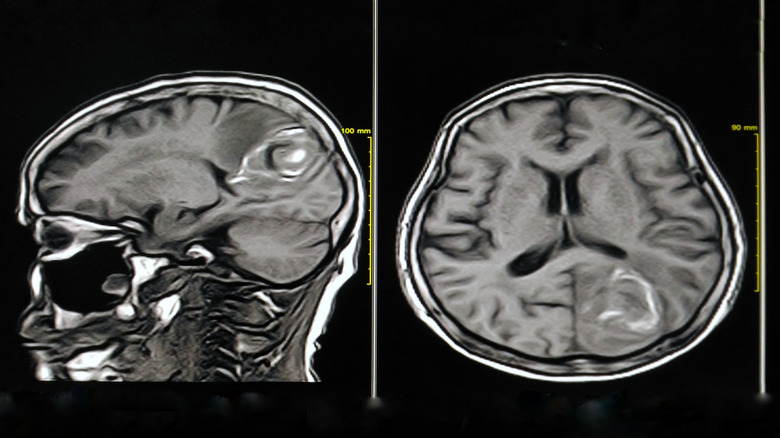 Shutterstock
According to the University of North Carolina School of Medicine, a brain cyst is a sac that is usually filled with cerebrospinal fluid. They can be anywhere in the brain and the cause is usually unknown, but they may be present from birth. Common symptoms include problems with balance, vision, or hearing, vomiting, headache, and seizures. Cysts don't always require surgery unless they are putting pressure on a portion of the brain. Sometimes a shunt is placed to drain the fluid from the cyst if it continues to fill with fluid after being drained.
As for Kirsten Storms, she is grateful to have a doctor who knew just what to do in order to treat her cyst and relieve her symptoms. On June 16, after having her stitches removed, she posted on Instagram, "I was telling my doctor this morning just how thankful I am for his work and that he was able to relieve me of all of that" (via People). She is experiencing some tightness along the incision and in the muscles in the back of her neck, but is thrilled to have the pain of her headaches relieved.