Pee-Wee's Playhouse Star John Paragon's Cause Of Death Explained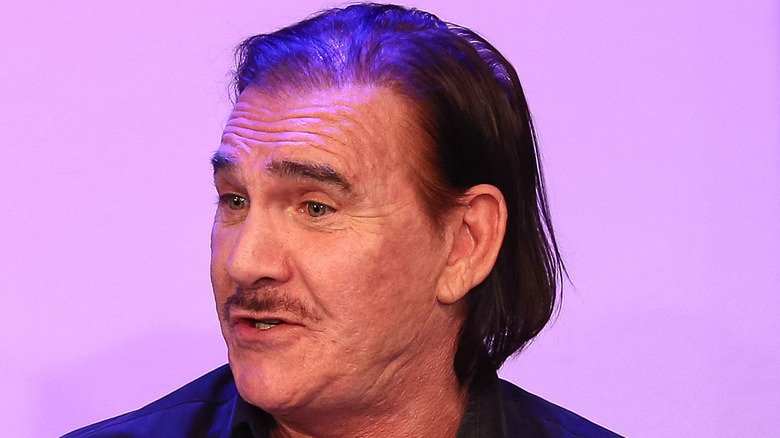 Imeh Akpanudosen/Getty Images
Actor John Paragon, known for playing Jambi the Genie on the television series "Pee-wee's Playhouse," died in April 2021 at 66 years old. His cause of death has remained unclear until now. According to TMZ, the Riverside Sheriff's Department recently announced that Paragon died of "Atherosclerotic Cardiovascular Disease with other significant conditions of Chronic Alcohol Abuse."
In addition to his role as Jambi the Genie, Paragon also voiced Pterri the Pterodactyl on "Pee-wee's Playhouse." He sometimes worked as a writer for the show and earned an Emmy Award nomination for being on the writing team for "Pee-wee's Playhouse: Christmas Special" in 1988. Paragon acted in other shows and movies including "Seinfeld," "The Frog Prince," "Eating Raoul," and "Echo Park."
Fans and colleagues have expressed condolences since Paragon's death was announced. Actress Cassandra Peterson shared on her Twitter account, "Lost someone that meant the world to me and was such a huge part of "Elvira" and my life that it's impossible to express how sad I feel. John Paragon, my writing partner of 27 years...my friend, my brother, my soul-mate. I will miss you and love you forever, Johnny" (via Legacy). Other tributes include memories of Paragon's sense of humor and brilliance in his field.
The link between alcohol and heart disease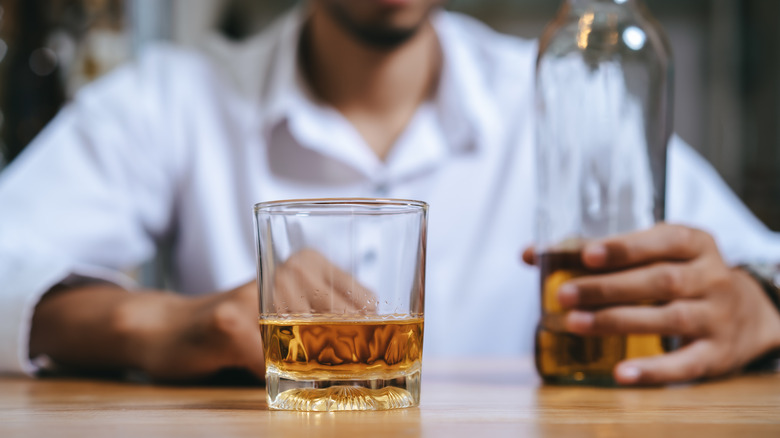 Shutterstock
The two listed causes of Paragon's death, heart disease and alcohol abuse, were likely related. According to Mayo Clinic, an alcohol use disorder is defined as "a pattern of alcohol use that involves problems controlling your drinking, being preoccupied with alcohol, continuing to use alcohol even when it causes problems, having to drink more to get the same effect, or having withdrawal symptoms when you rapidly decrease or stop drinking."
Alcohol abuse can lead to many health issues, including heart disease. Frequent drinking can increase cholesterol levels in the body and increase your risk of developing blood clots (via WebMD). This can make it more difficult for blood to be pumped to the heart and can increase the risk of developing heart disease.
Atherosclerotic cardiovascular disease, also called atherosclerosis, is caused by a buildup of plaque in the arteries (via Healthline). A 2011 study published in the journal "Atherosclerosis" found that binge drinking can lead to the development of this disease (via University of Rochester Medical Center). 

If you believe you have an addiction to alcohol and want to seek help, you can call the Substance Abuse and Mental Health Services Administration Helpline at 1-800-662-HELP (4357).