How Wearing Waterproof Mascara Daily Can Harm Your Lashes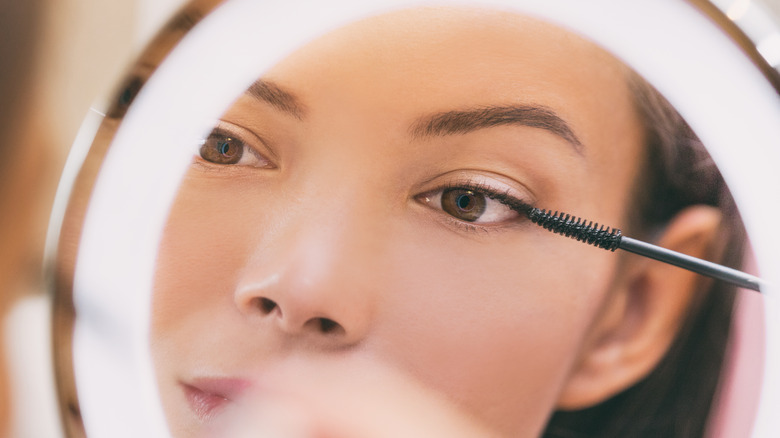 Shutterstock
The waterproof mascara debate has had the beauty community torn for years. While we all love long, well-defined lashes that can resist wind and rain, many argue that wearing waterproof mascara isn't the way to do it. If used every day, the waxes and silicones in these mascaras can cause real harm to your lashes. "The ingredients that are used to cause the formula to be waterproof can have the effect of drying out lashes, which can lead to them falling out," Dr. Dendy Engelman told SELF.
The other issue that comes with applying this type of mascara is that many users don't know how to remove it properly. You might feel tempted to scrub really hard in order to get it off, but that will cause irritation and the fallout of your lashes. If you are wearing a waterproof formula, make sure to use an oil-based makeup remover as it will remove the product with no scrubbing needed (via Maybelline).
New research suggests waterproof mascara might increase cancer risk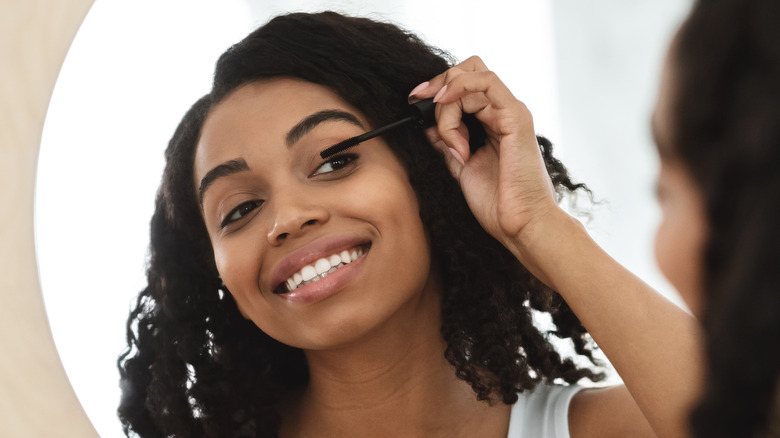 Shutterstock
A recent study conducted by the University of Notre Dame found that many cosmetic products sold in the United States and Canada contain high levels of per- and polyfluoroalkyl substances (known as PFAS), toxic chemicals linked to cancer and other serious illnesses (via Science Daily). These fluorine-based chemicals were mostly found in products advertised as "long-lasting," which makes sense since PFAS are commonly used for their water resistant properties. PFAS are also known as "forever chemicals" because they are not biodegradable and can contaminate water sources.
This week, U.S. Senators Susan Collins and Richard Blumenthal introduced the "No PFAS in Cosmetics Act," which bans the use of these chemicals in cosmetics. "This important legislation would purge poisonous PFAS chemicals lurking in makeup and cosmetics," Senator Blumenthal said in a public press release. "Chemicals in cosmetics are currently almost completely unregulated, leaving many consumers and makeup wearers vulnerable to these toxic chemicals from everyday use of lipstick, mascara, and other products," she states.