Is It Safe To Use Purple Shampoo If You're Not Blonde?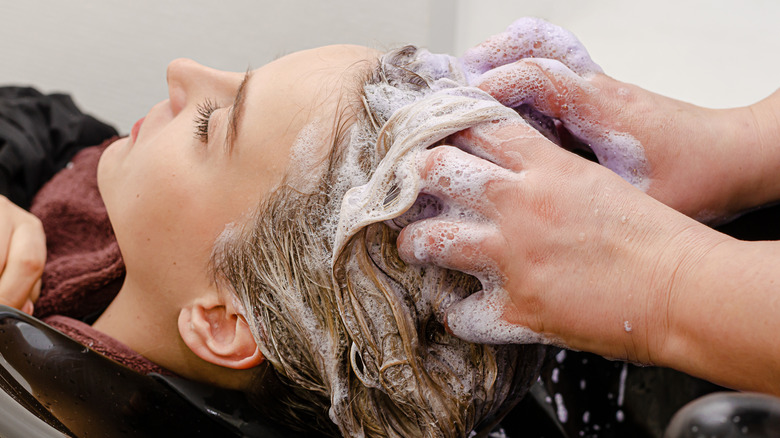 Shutterstock
Those with blonde hair have long-known about the wonders of purple shampoo. Yes, you read that right — this special toning shampoo that is purple in color is the at-home secret to keeping blonde hair looking salon-fresh against all the elements.
What you may not realize is that the benefits of purple shampoo aren't exclusive to blonde hair. It can also help with color-correcting in silver or red hair, bleached hair, and brassy hair (via Nexxus). Brunettes who have lightened their hair with popular techniques such as balayage or ombre, can also benefit from the toning properties of purple shampoo, according to Pureology.
You may be wondering what "brassiness" in color means. This happens when lightened hair starts to take on yellower tones than desired due to chlorine or even UV rays from the sun. The purple pigment acts as a neutralizer battling these yellowed tones and cooling them down.
How to use purple shampoo safely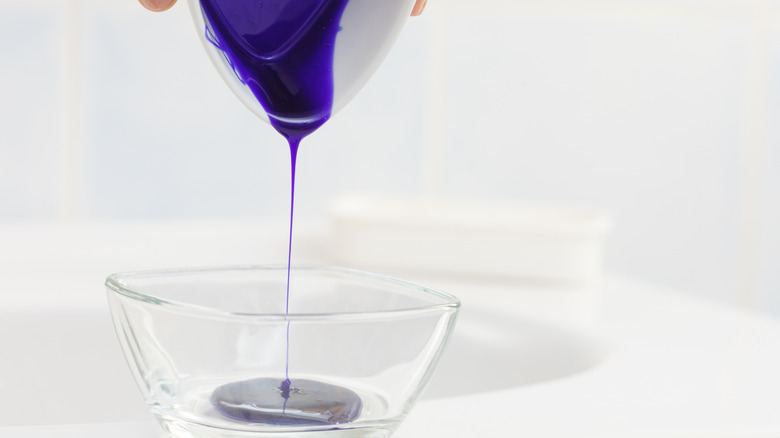 Shutterstock
Purple shampoo does not lighten hair, but instead brightens the already existing light colors, according to Nexxus. It is a popular at-home strategy similar to the toning techniques used in salons. 
How often you should use purple shampoo depends on the specific product being used and your unique hair color. Some products are meant for daily use, while others can give your hair a purple tint if overused (via John Frieda). If you're a purple shampoo newbie, it may be wise to start out using the product weekly to see how your hair reacts before bringing it into a daily routine.
Best practices for purple shampooing are to follow the instructions on the bottle of your choice and to consult with your colorist if you have questions on how you should work it into your hair care routine. Hopefully, it will result in less frequent trips to the salon and keep your color in tip-top shape in between visits.