Blink-182's Mark Hoppus' Cancer Diagnosis Explained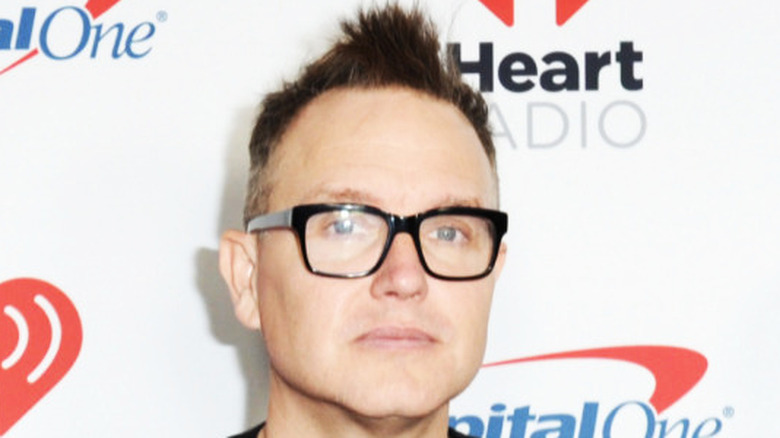 Joshua Blanchard/Getty Images
Blink-182 bassist and singer Mark Hoppus revealed on social media that he is receiving chemotherapy treatment for cancer. While he did not say what type of cancer he has, the 49-year-old said that he had been undergoing chemotherapy for the past three months and still had months of treatment left. He admitted that he is scared, but is trying to stay hopeful and positive under the care of his doctors, family, and friends (via CNN).
According to the CDC, cancer is the second leading cause of death in the United States, but cancer screenings and improved treatments are making it more likely that a cancer diagnosis is survivable (via CDC). Chemotherapy is commonly used to treat many types of cancer. Specific combinations of drugs are tailored to each person to help kill cancer cells (via National Cancer Institute). It can be used for treatment to stop or slow the growth of cancer cells, or to shrink tumors in order to ease the symptoms of cancer. In combination with other treatments, chemotherapy can shrink tumors before radiation or surgery. Chemotherapy may also work to kill any remaining cancer cells after radiation or surgery is complete.
Bandmates wish him a quick recovery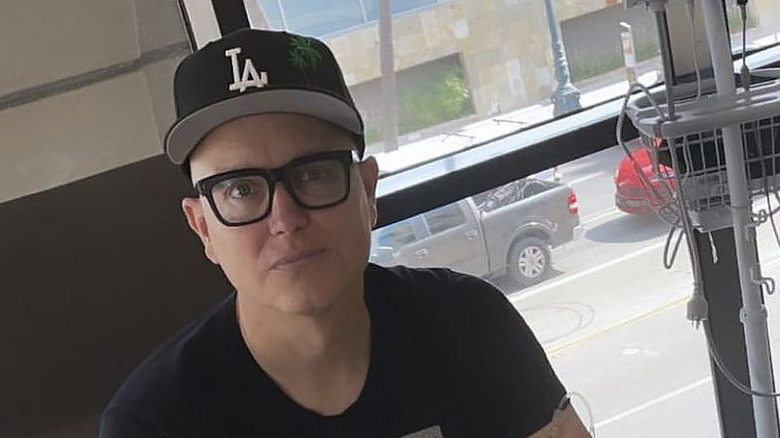 Instagram
It's unclear whether Hoppus' treatment is in combination with radiation or if he's already had surgery, but his post suggests that he expects treatment to be ongoing for a while. Hoppus' darkly humorous Instagram story showed him in a chair receiving his chemotherapy treatment through an IV, and a caption that read, "Yes hello. Once cancer treatment, please" (via CNN). IV administration is one of several ways, including oral and topical, that chemotherapy drugs can be delivered to a person with cancer (via Medicine Net).
While the musician's prognosis isn't clear, his current and former bandmates are rallying behind him and wishing him a quick recovery. Blink-182 co-founder Tom DeLonge called him a "super human" and added #WeHaveHisBack to his social media posts in response to Hoppus' announcement. Current bandmate Travis Barker, whose own near-fatal plane crash left him with a new appreciation for life, pledged to "be with him every step of the way on stage and off."