Are Any Of The COVID-19 Vaccines Effective Against The Delta Variant?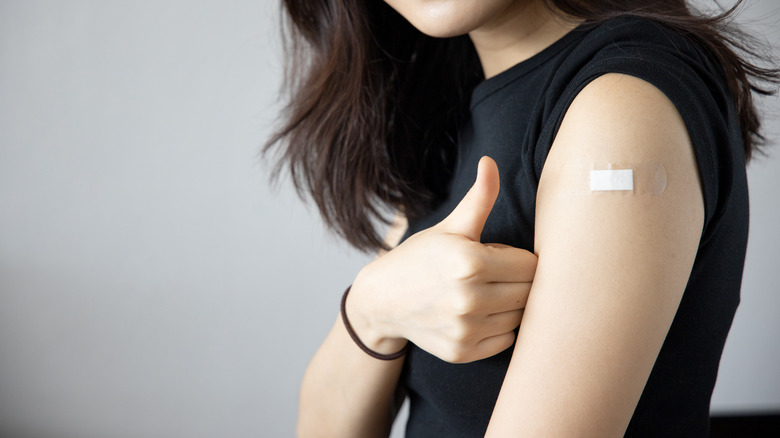 Shutterstock
First discovered in India, the Delta variant has been spreading like wildfire across the globe, with higher transmissibility and hospitalization rates than any previous form of COVID-19. This variant poses a threat to a population less affected by previous forms of COVID-19: young people. Because young people are at relatively low risk from other forms of the virus, vaccination rates have remained low compared to other age groups, but that should change (per Scientific American).
President Joe Biden tweeted in early June that "the Delta variant — a highly infectious COVID-19 strain — is spreading rapidly among young people between 12 and 20 years old in the U.K. If you're young and haven't gotten your shot yet, it really is time. It's the best way to protect yourself and those you love."
In the weeks since this tweet, the Delta variant has become highly prevalent in the United States. According to Dr. Anthony Fauci, the Delta variant now comprises 1 in 5 new cases of COVID-19 in the United States, and is bound to become the dominant strain of COVID-19 within just a few weeks or months (per CNBC). According to Scientific American, the Delta variant primarily poses a threat to unvaccinated people, to the point that experts worry that the variant could cause outbreaks in places that have low vaccination rates.
Vaccines are largely effective against the Delta variant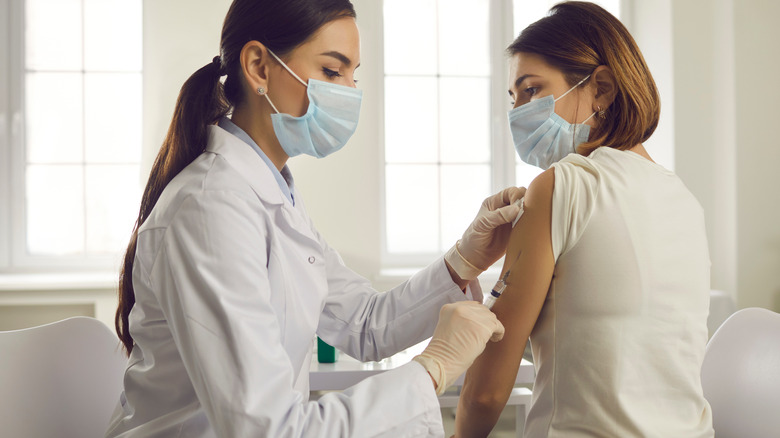 Shutterstock
Since hospitalization rates are roughly 85% higher among people with the Delta variant than other forms of COVID-19, you may be wondering how to protect yourself against it. Fortunately, research has shown that existing vaccines are effective against this variant.
A study in England discovered that two doses of the AstraZeneca and Pfizer vaccines were 92% and 96% effective, respectively, against hospitalization from the Delta variant. No deaths were reported among people who were fully vaccinated (per Fierce Pharma). Meanwhile in the United States, Chicago's public health commissioner Dr. Allison Arwady tweeted that Pfizer is 88% effective against the Delta variant, but that getting fully vaccinated is important because effectiveness drops to 34% for people who have received only one dose.
Moderna also shows promise, with research showing that people fully vaccinated with Moderna have antibodies that should be effective against the Delta variant (per NPR). According to NBC Chicago, former FDA commissioner Dr. Scott Gottlieb asserted that the Johnson & Johnson vaccine "appears to be about 60% effective against the Delta variant." However, there is some talk about whether booster shots may be necessary for J&J recipients to better protect against it (per Reuters).
Regardless of which vaccine, getting vaccinated is the single most effective way to protect yourself and others against this highly transmissible and dangerous form of COVID-19.