What's The Difference Between A Private Practice And A Hospital?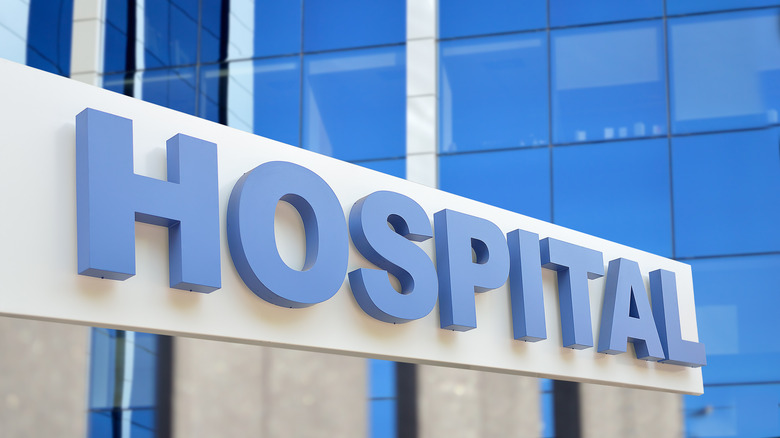 Shutterstock
For patients, as well as doctors considering employment, when it comes to choosing between a hospital or a private medical practice, the choice is between two very different options. Both settings have pros and cons that should be considered.
Private practices are normally for-profit businesses that are owned by one or more physicians themselves. Since they are business owners as well as doctors, the physicians have full control over administrative matters like hiring staff members, the software and technology they use, billing, marketing, as well as control over the hours they work and what kind of an atmosphere their practice has (via inSync Healthcare Solutions).
Private practices may have a more relaxed, 'family-like' atmosphere than a hospital, and doctors are often able to build stronger, long-term relationships with patients than is possible in a hospital visit (via Laurel Road). The physicians are also more likely to make medical decisions they believe are best for the patient without the influence of hospital bureaucracy (via U.S. News & World Report).
There are pros and cons to both private practice and hospital settings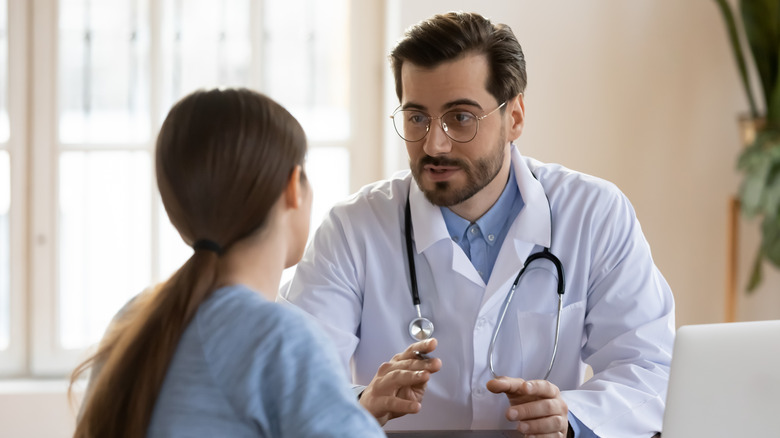 Shutterstock
Although the number of private practices has declined in recent years — often because they are being acquired by hospitals — close to 50% of physicians still work in private practices (via WebMD). Infectious disease specialist, Manoj Jain, who started his own private practice in Memphis, TN, says, "Hospitals are looking for better control over doctors, and that's why they buy practices, and doctors are looking for less administrative hassle, and that's why they tend to sell their practices" (via Physician Leadership).
According to inSync Healthcare Solutions, hospitals, on the other hand, are typically much larger than private practices and can be either for-profit, not-for-profit, or government-owned entities. On the positive side, since administrative duties are taken care of by various departments, doctors are entirely free to focus on their patients. Also, from a doctor's perspective, hospitals offer much more room for career advancement and leadership opportunities as well as a greater scope of influence. Jain adds a final note about the pros and cons of each environment telling Physician Leadership, "Private practice has the element of what every doctor goes to medical school for, which is being able to treat patients. There is a tremendous amount of satisfaction in that, but it doesn't allow for a broader system change or a broader perspective in managing the process by which we care for patients in a health care system." 
Whether you decide to seek health care treatment at a private practice or decide to go the hospital route, knowing the pros and cons of each will help you make the best decision for you.