What You Should Know About The Lambda Variant Of COVID-19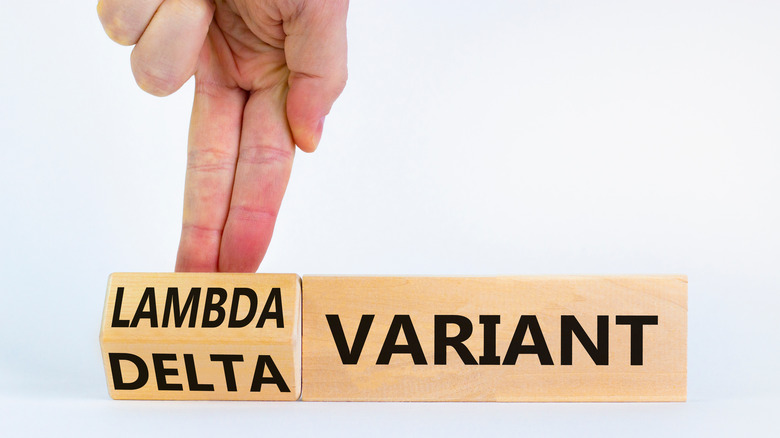 Shutterstock
There have been several variants of SARS-CoV-2 since the start of the pandemic. As of this writing, the latest discovery is the C.37 mutation, or Lambda variant. According to the World Health Organization (WHO), Lambda was discovered in Peru in December 2020. On June 14, 2021, the WHO labeled the Covid-19 Lambda variant as a "variant of concern" (VOC) meaning it could spread faster and possibly be resistant to Covid-19 vaccines. 
Healthline reports that the Lambda variant has shown up in 31 different countries and, as of July 2021, accounts for 82% of Covid-19 cases in Lima, Peru. Although this variant is most prevalent in South America, it has made its way to the United States as well (via The New York Times). The WHO and other experts are studying this variant to determine how it reacts to vaccines, how transmissible it is, and how it differs from other strains. While experts work to learn more about the Lambda variant, here's what you can do to protect yourself now.
What you can do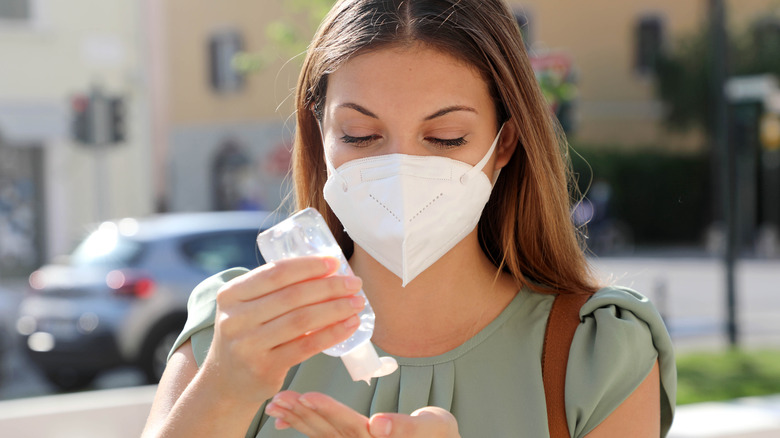 Shutterstock
If you haven't already, get vaccinated against COVID-19. Although more studies are needed to determine how effective the FDA-authorized COVID-19 vaccines are against the Lambda variant, in particular, vaccines remain the best way to protect yourself from getting a severe case of COVID-19. You can visit Vaccines.gov and enter your zip code to find the vaccine location nearest you. 
According to Dr. Anthony Fauci, director of the U.S. National Institute of Allergy and Infectious Diseases, more than 99% of deaths from COVID-19 in the United States are in people who are not vaccinated (via USA Today). This data shows how important it is to get vaccinated, whether it's with a Pfizer, Moderna, or Johnson & Johnson vaccine. 
While getting fully vaccinated is the best line of defense, there are some other additional steps you can take to protect yourself. For example, you can continue to wear a mask, wash your hands often, and practice social distancing (via CNBC).