Catt Sadler Reveals COVID-19 Diagnosis After Being Fully Vaccinated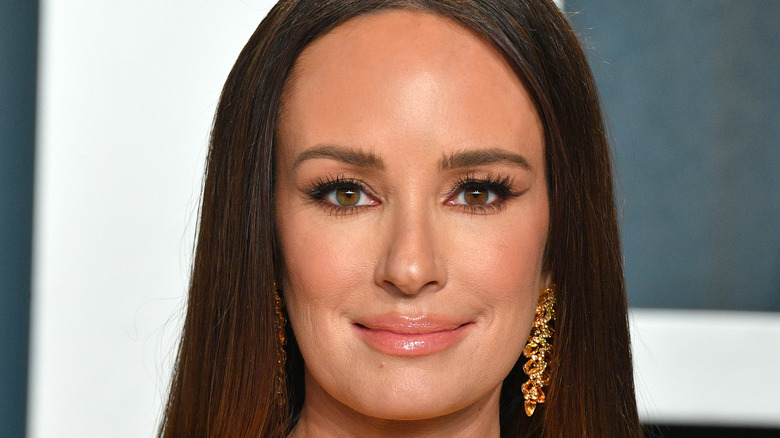 George Pimentel/Getty Images
Entertainment reporter Catt Sadler is warning people not to let their guards down after she tested positive for COVID-19 despite being fully vaccinated. Opening up about her diagnosis on Instagram on Tuesday, Sadler revealed that she contracted the virus while caring for an unvaccinated person with COVID-19 (via People). At the time, she said she thought that it was just the flu.
"I assumed I would be fine," she wrote. "Well I'm not. I'm one of many breakthrough cases that we are seeing more of each and every day." Attributing her diagnosis to the highly transmissible Delta variant of COVID-19 spreading across the United States, Sadler urged people to stay vigilant against the virus and to continue wearing masks. "Delta is relentless and highly contagious and grabbed ahold of me even after getting vaccinated," she said. "I'm telling you this so that you understand that the pandemic is very much NOT over."
What are breakthrough cases?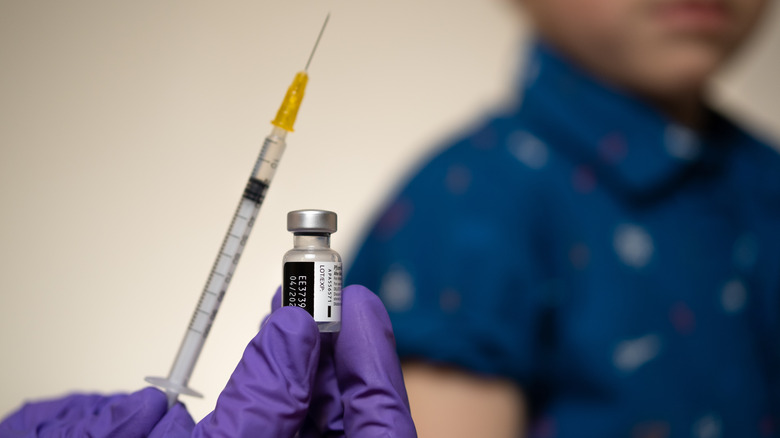 Shutterstock
Breakthrough cases are COVID-19 infections among people who have been fully vaccinated against the virus. According to the Centers for Disease Control and Prevention, breakthrough cases of COVID-19 are rare but to be expected. While the COVID-19 vaccines are safe and effective, no vaccine is 100% effective at preventing infections. However, the overwhelming majority of breakthrough cases of COVID-19 are mild and asymptomatic. So far, only 0.00003% of fully vaccinated people have been hospitalized with COVID-19.
Nevertheless, now that the highly transmissible Delta variant is the dominant strain of COVID-19 in the U.S., breakthrough cases and infections are expected to go up. "That's the concern — that you're more likely to get COVID from the same exposure than you would have been before," Bob Wachter, the chair of the Department of Medicine at the University of California, San Francisco, told Insider. "And you're more likely, if you have COVID, to have a more serious case."