What Percent Daily Value Actually Means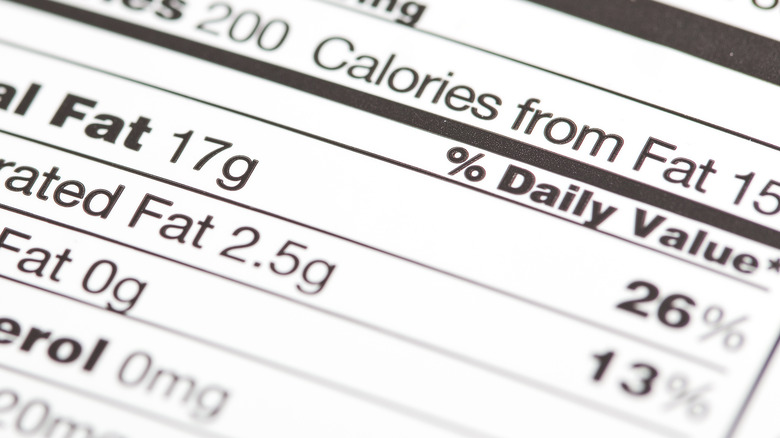 Shutterstock
Nutrition labels have been around for years. From calories to fat grams, they provide you with important information about the foods you eat. Each label also contains a Percent Daily Value column on the right side, which provides additional insight into how healthy a food product is for you. 
The numbers in the Percent Daily Value (DV) column are based on the FDA's Recommended Daily Value (RDV), and they are meant to help you understand the amount of nutrients in a certain food in relation to your overall daily diet (via Food and Drug Administration). The Recommended Dietary Allowance (RDA) is based on a 2,000-calorie diet, and the percentages are amounts the FDA recommends striving to consume, but to not exceed each day. While your caloric intake can be higher or lower than 2,000, you can still use the values as a guide to help you determine if foods are low or high in a particular nutrient (via Academy of Nutrition and Dietetics).  
How to read the percent daily value column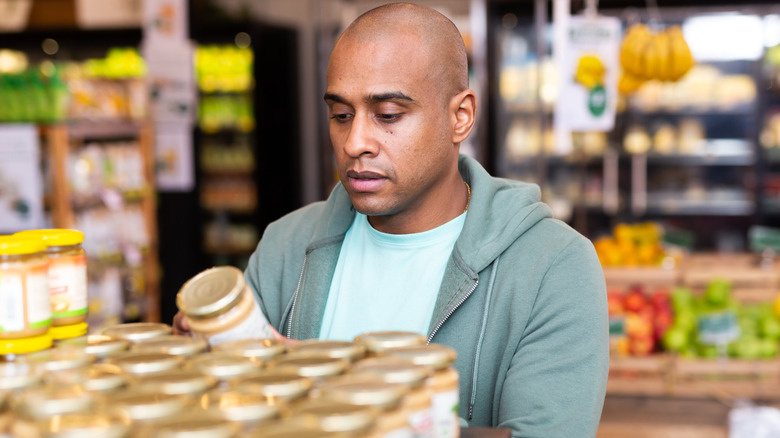 Shutterstock
If you know how to read the numbers, the percent daily value can help you understand if the item you are looking at is perceived as a healthy choice or not. Of course, not all foods are created equal, but the percent daily value can help you make healthier choices. For example, if a food contains 10% of vitamin C in one serving, then you are only getting 10% of the vitamin C you need from that serving (via Academy of Nutrition and Dietetics). An alternative product may provide you with more vitamin C. Generally speaking, a daily value is considered low if it is 5% or below, and it is considered high if it is 20% or greater (via Mayo Clinic). The FDA recommends foods that are high in calcium, vitamin D, iron, potassium, and dietary fiber. Likewise, you should look for low numbers of added sugars, saturated fat, and sodium (via FDA).
Remember the value is just a guide, and if you have any concerns or health conditions, check with a nutritionist or physician about creating a diet based on your specific needs.