Kansas Frontman Robby Steinhardt's Cause Of Death Explained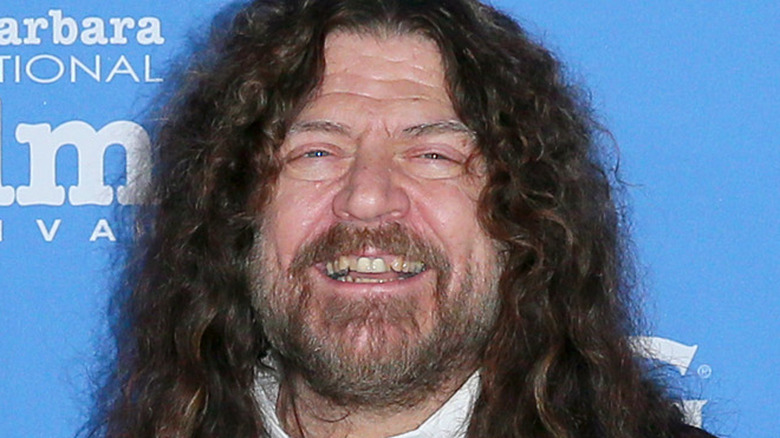 Mark Davis/Getty Images
Robert E. "Robby" Steinhardt, member of the rock band Kansas, died on Saturday, July 17 from complications due to pancreatitis (via New York Post). The 71- year-old musician was the violinist, co-founder, and co-lead singer of the band, which was one of the pioneers of the rock and roll transition in the 1970s, which took the complexity of progressive rock and blended it with an all-American midwest twang, paving the way for a new era of music (per All Music).
Robby's wife, Cindy Steinhardt, shared through Facebook that the singer was admitted to the hospital on May 13 of this year with acute pancreatitis before going into acute septic shock. The outlook was grim for the "Carry on Wayward Son" singer, as he was placed on life support. However, things started to look hopeful. Cindy continued, writing, "Like the true fighter he is, he managed to spring back much to the amazement of his entire medical staff. Once again he cheated death and the road to recovery had begun."
Pancreatitis can lead to life-threatening complications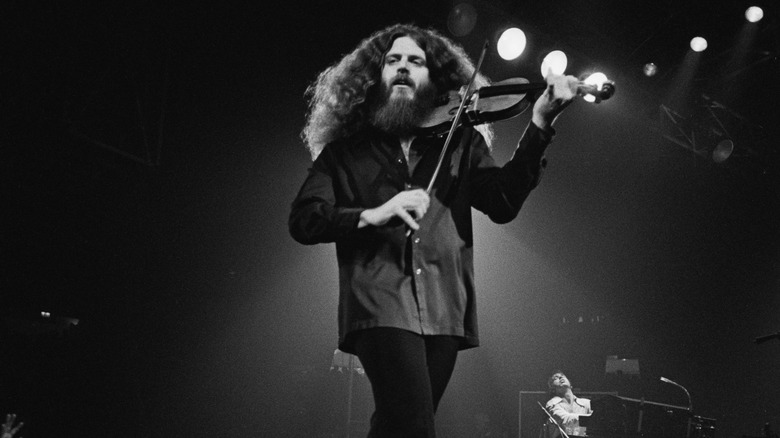 Michael Putland/Getty Images
According to his wife Cindy's Facebook post, 65 days after Robby Steinhardt first experienced septic shock stemming from acute pancreatitis, the sepsis returned, bringing with it a fever and uncontrollable blood pressure. That same day, Cindy explained, "He died in my arms."
Pancreatitis is the inflammation of the pancreas, the organ that helps with digestion and sugar regulation. According to the Mayo Clinic, some cases of mild pancreatitis can clear up without treatments, but life-threatening complications can occur from more severe cases. Acute pancreatitis, as Robby was diagnosed with, develops suddenly, is painful, and can cause fatal complications, like sepsis, which is a bacterial infection, or shock (via Medical News Today). Gallstones, pancreatic cancer, obesity, and alcohol abuse are some conditions that can lead to pancreatitis, which can become a chronic condition.
Aside from pain, symptoms of pancreatitis include nausea, vomiting, fever, and loss of appetite (per Mayo Clinic). Every year there are a reported 275,000 hospitalizations due to pancreatitis. If you have symptoms similar to those listed above, be sure to discuss them with your doctor.