What You Need To Know About Monkeypox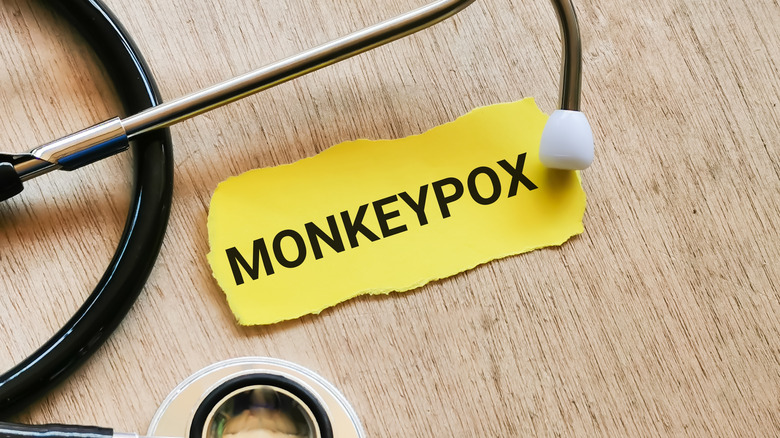 Shutterstock
In early July 2021, monkeypox entered the United States by way of a Texas resident who flew from Nigeria to Atlanta, according to the Centers for Disease Control and Prevention (CDC). Monkeypox is a milder relative of smallpox, a life-threatening disease eradicated by vaccines in the 20th century. Symptoms of monkeypox tend to resemble the flu, with fever, headache, and chills, before progressing to a rash on the face and body. In addition, people with monkeypox often experience swelling of the lymph nodes. Symptoms typically resolve within two to four weeks.
While monkeypox generally has a 10% death rate in Africa (per CDC), the United States patient has been found to be infected with a considerably less lethal strain that results in death in about 1% of cases. "However, rates can be higher in people who have weakened immune systems," the CDC confirmed.
With all of these things in mind, it is easy to fear that this case of monkeypox will create another pandemic.
Experts say the risk to the public is low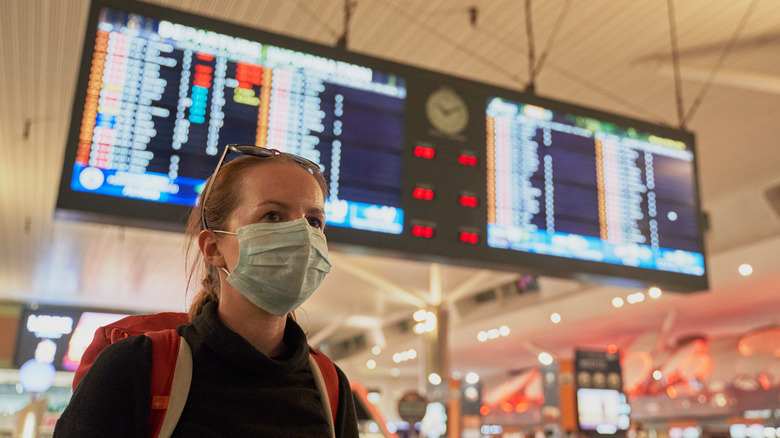 Shutterstock
According to officials at the Dallas County Health and Human Services (DCHHS), the Texas patient who contracted monkeypox is in stable condition while isolated in a hospital in Dallas. The risk that the patient transmitted the virus to other people in-flight or in airports is presumed to be low, because all passengers were required to wear masks due to the COVID-19 pandemic. However, the CDC and DCHHS, as well as the Texas Department of State Health Services (DSHS), have been in contact with people who had directly interacted with the patient. Fortunately, people without symptoms cannot spread the virus to others, according to the DCHHS.
The last time monkeypox was reported in the United States was in 2003 during an outbreak that affected at least 37 people in six states (per CDC). The CDC elaborated that this outbreak "was associated with rodents imported from Ghana, and human-to-human transmission did not occur." According to NBC News, no deaths were reported.