How Well Do The COVID-19 Vaccines Work Against The Delta Variant?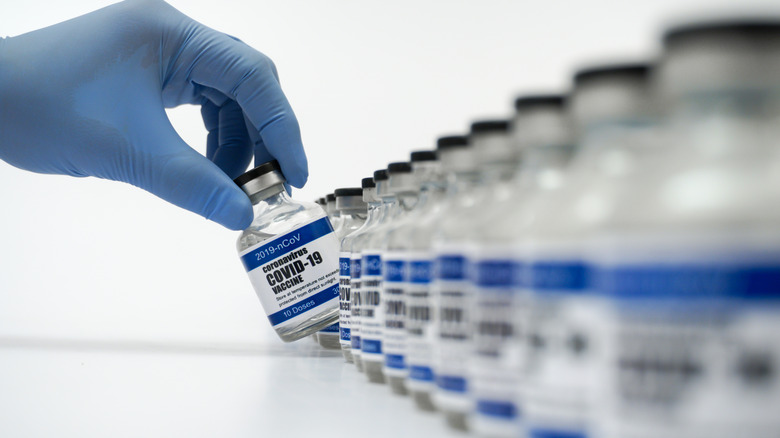 Shutterstock
The COVID-19 delta variant, or B.1.617.2, is labeled as a "variant of concern" for good reason. According to the Centers for Disease Control and Prevention (CDC), an increase in COVID-19 infections in the United States is partly due to the highly transmissible delta variant. The average number of confirmed delta cases has increased substantially since the variant was identified in the United States in March 2021.
Approximately 83% of new COVID-19 cases during the week of July 3, 2021, were confirmed to be of the delta variant, CDC Director Dr. Rochelle Walensky revealed (via CNBC). According to Public Health England, the delta variant accounts for about 99% of new COVID-19 cases in the United Kingdom. 
According to a June 2021 study in the British Medical Journal, the delta variant is 60% more transmissible than the alpha variant, which is already more transmissible than the original COVID-19 virus. So, what does this all mean for everyone? Will the COVID-19 vaccines from Pfizer, Moderna, and Johnson & Johnson protect you from the delta variant? 
How effective are COVID-19 vaccines against the delta variant?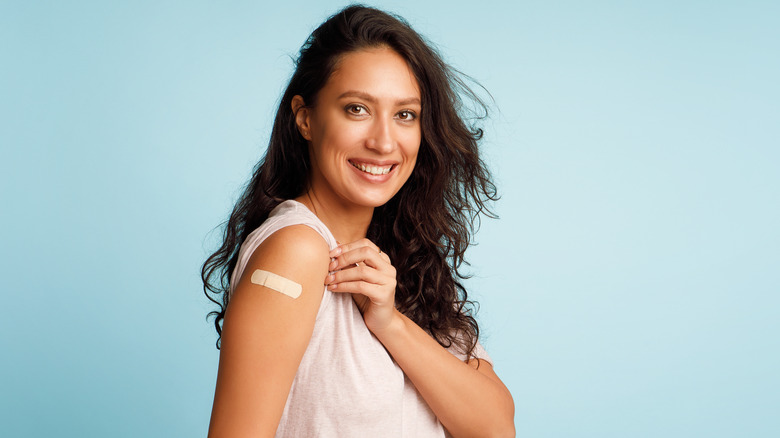 Shutterstock
"In a multistate network of U.S. hospitals during January–March 2021, receipt of Pfizer-BioNTech or Moderna COVID-19 vaccines was 94% effective against COVID-19 hospitalization among fully vaccinated adults," confirmed the CDC. The Johnson & Johnson vaccine, which requires one shot, was considered 66.3% effective at protecting against hospitalizations from the virus in fully vaccinated people (via CDC). 
Pfizer revealed it is working on a booster shot made specifically to target and protect against the delta strain (via Reuters). Moderna also released a statement on June 29, 2021, saying that its vaccine "should remain protective against newly detected variants." Nevertheless, a Public Health England review released in June 14 2021 found that the two-dose COVID-19 vaccines are "highly effective" at protecting people from getting hospitalized from the virus. 
Just how effective? According to studies cited by Healthline, the Pfizer vaccine looks to be 64 to 96% effective "against symptomatic illness" from the delta variant after two doses. A further study showed the Moderna vaccine to be 72% effective after one dose, and it's inconclusive for the Johnson & Johnson vaccine. So what should you do? The CDC urges you to get vaccinated. Vaccinated individuals are less likely than someone unvaccinated to get a moderate to severe case of COVID-19.