Inside Hugh Jackman's Cancer Battle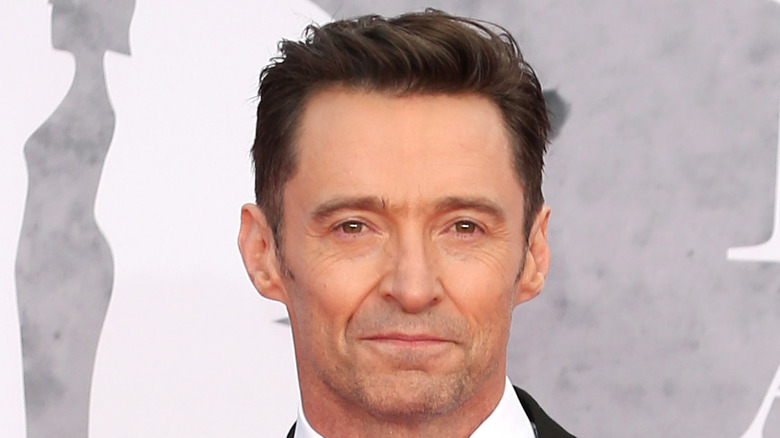 Shutterstock
According to the Daily Mail, Hugh Jackman has a history of skin cancer, and his most recent biopsy has come back inconclusive. The star of "The Greatest Showman" has been treated for basal cell carcinoma, the most common type of skin cancer according to the Skin Cancer Foundation, six times in the past. Jackman is open about his experience with skin cancer and took to Instagram to post a video about his biopsy (via Instagram). He lets everyone know that he has a bandage on his nose because the doctors noticed something irregular there, so they took a sample for testing. At the end of the video, he reminds anyone watching to go get checked and wear sunscreen. 
Jackman posted another video six days later thanking everyone for their support and explaining that the biopsy returned inconclusive (via Instagram). According to Jackman, because he's about to begin filming, his dermatologists didn't want to make a large wound — and as it turns out, they may not have gone deep enough to remove the entire cancerous area. However, he further explains that his dermatologists aren't concerned, and that the results suggest a basal cell carcinoma, which isn't life-threatening. It does need to be taken care of, though, and Jackman says he'll get another biopsy when he's finished filming in about two months.
What is basal cell carcinoma?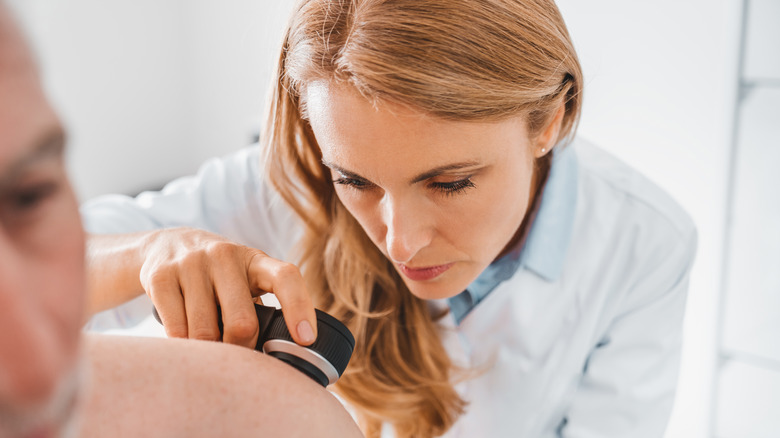 Shutterstock
According to the Skin Cancer Foundation, 3.6 million cases of basal cell carcinomas are diagnosed in the United States alone every year. Basal cells are in one of the top three layers of your skin, and this type of skin cancer happens when those layers are damaged by the sun's ultraviolet rays. That damage causes the basal cells to grow uncontrollably. 
According to the American Academy of Dermatology, basal cell carcinoma is commonly found on the head and neck. The best way to determine if you have basal cell carcinoma or another form of skin cancer is to see a dermatologist for a complete exam — a skin check is recommended annually, or more often if you are at higher risk for developing skin cancers (per the Skin Cancer Foundation). Your doctor will check you all over for anything that looks suspicious, and if needed, do a biopsy to test for cancer. 
You can minimize your risk of skin cancer by staying out of the sun, especially during the peak hours between 10 a.m. and 4 p.m. (via WebMD). Take Jackman's advice and wear sunscreen, even when it's not sunny. Long sleeves and a wide-brimmed hat can also help protect your skin when you go out.