Christina Applegate's Multiple Sclerosis Diagnosis Explained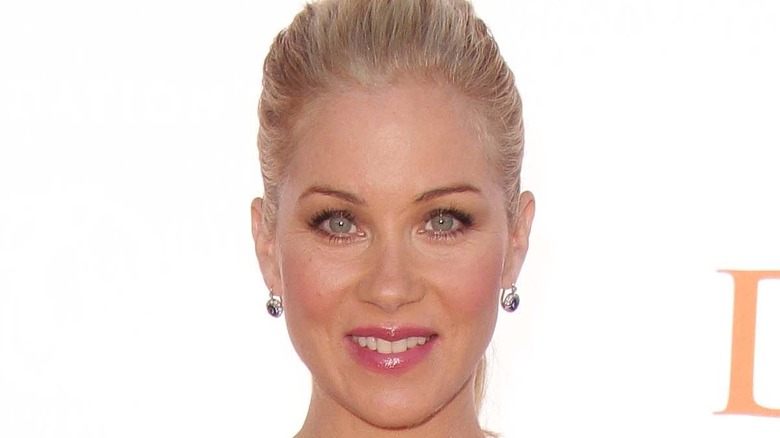 Shutterstock
"Dead to Me" star Christina Applegate has shocked her fans with a tweet revealing she has been diagnosed with Multiple Sclerosis (MS). The actor took to her Twitter account early this morning with a simple, straightforward statement starting with, "Hi friends. A few months ago I was diagnosed with MS. It's been a strange journey." Multiple Sclerosis is described by National MS Society as "an immune-mediated disease in which the body's immune system attacks the central nervous system (CNS)."  
The "Married...With Children" star shares that she has no intention of stopping her life, stating, "It's been a tough road. But as we all know, the road keeps going." Multiple Sclerosis is often treatable, although the condition can cause disturbances in vision, as well as impairment of motor function and balance (via Mayo Clinic). Applegate states, "...I have been so supported by people that I know who also have this condition," and according to the Daily Mail, her support system may include Applegate's close friend and fellow actor, 49-year-old Selma Blair, who revealed in 2018 that she has Multiple Sclerosis.
This is not her first major medical diagnosis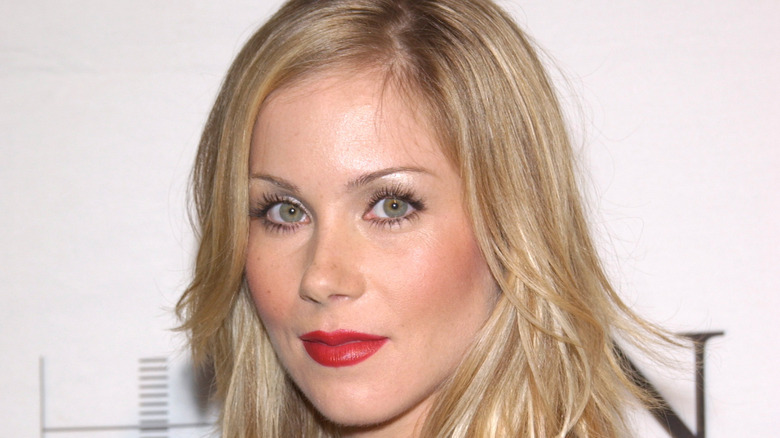 Shutterstock
Although there is currently no cure for Multiple Sclerosis, many of those affected are able to manage their symptoms and the disease's progression with medical treatments, and live a normal life (via Mayo Clinic). The actual cause of MS is still unknown, but the National Multiple Sclerosis Society reports that the medical condition is thought to be from environmental and genetic factors. 
In a separate Tweet from her initial statement, Applegate says, "As one of my friends that has MS said, 'we wake up and take the indicated action.' And that's what I do." In 1999, Montel Williams shared his Multiple Sclerosis diagnosis and stated similarly, "I had a choice to make: I could either spend the rest of my life feeling sorry for myself or I could view my illness as a call to action" (via Everyday Health). And we know the "Bad Moms" actor is a survivor — she has already dealt with a prior devastating medical condition back in 2008 when she was diagnosed with breast cancer and chose to get a double mastectomy (via CNN). We wish her all the best during this time.