How Long Does The COVID-19 Booster Shot Last?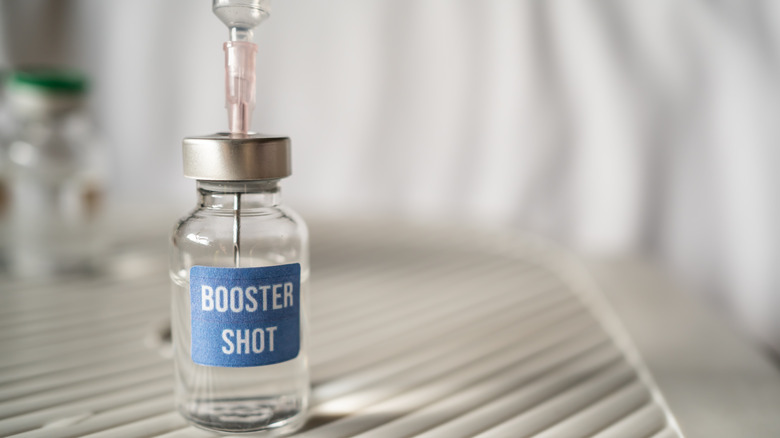 Wachiwit/Shutterstock
Booster shots for the Pfizer and Moderna COVID-19 vaccines will start becoming available in September 2021. Per The New York Times, the booster shot will likely first be available for health care workers and nursing home residents, followed by the elderly. The COVID-19 vaccination is not the only vaccine or the first vaccine to require booster shots. Most vaccines you get as a child are given in up to three different shots (via GoodRx). Other vaccines that require booster shots are the MMR and DTaP vaccines. The MMR vaccine protects against measles, mumps, and rubella, while the DTaP vaccine protects against diphtheria, tetanus, and pertussis. So, it's not unusual for you to need a booster shot for your vaccine. 
So, if you were vaccinated against COVID-19 with Pfizer, you received two shots 21 days apart, and if you were vaccinated with the Moderna vaccine, you received two shots 28 days apart (via the CDC). There is now a plan in place for booster shots for COVID-19 vaccines from Pfizer and Moderna. President Biden is recommending everyone get their booster shot when it's available to them. Just show up, show your vaccination card, and get your booster shot. Biden says they will be free to everyone (via NPR). 
How long the booster shots will last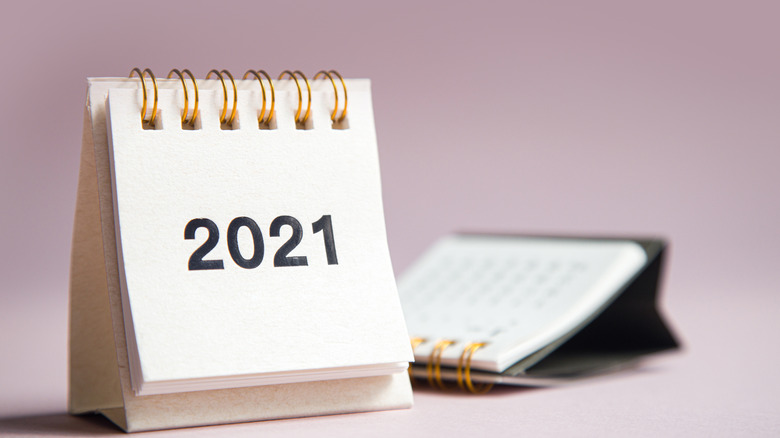 xalien/Shutterstock
Dr. Vivek Murthy, the United States surgeon general, said that anyone who has been fully vaccinated is still well protected from severe illness and death from the virus, but that they're concerned that protection could start decreasing in months to come. Therefore, anyone fully vaccinated should get a booster shot eight months after their second dose. 
According to CNBC, the booster shots will roll out the week of September 20, 2021. The United States health leaders agree that "it's clear" that immunity against COVID-19 could reduce after the two doses, so a booster shot is necessary. While everyone who has been fully vaccinated is still well protected against a severe or deadly case of COVID-19, they don't want to wait until it's too late to start offering booster shots. Experts don't yet know how long a booster shot will last.