What Kind Of Mattress Is Really Best For Your Back?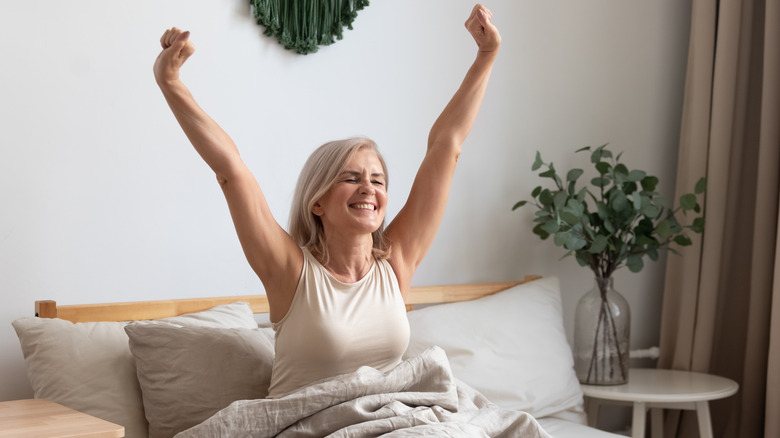 Olena Yakobchuk/Shutterstock
We all know the pain of a poor night's sleep — especially that very physical ache of a sore back. With a staggering 8 out of 10 individuals experiencing back pain during their lifetime, the problem is both very common and problematic (via Medline Plus). Sleeping comfortably helps us get enough hours of sleep to restore and repair, and also necessitates optimal motility. Unfortunately, your mattress can be an impediment to both quantity and quality of sleep.
If your mattress doesn't provide proper back support, it can have a real impact on the other things we need to do to thrive. Exercise will likely be put on the back burner, caring for children can seem impossible, and even sitting at a desk for any period of time may feel excruciating. If your mattress is impacting your back health and quality of life, it may be time to make a switch.
How to choose the best mattress for you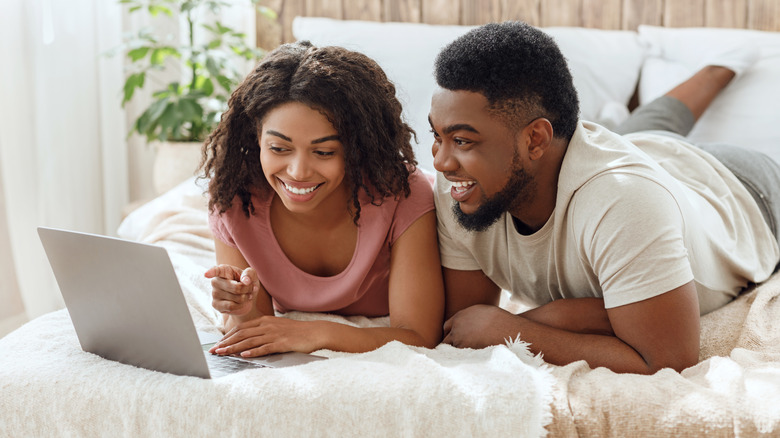 Prostock-studio/Shutterstock
It makes sense that investing in a quality mattress is worthwhile. If we're getting the optimal amount of sleep, we're spending about a third of our lives under the covers. According to Spine-Health, there's no standard mattress that works best for low back pain. Rather, it's a personal preference that determines the best fit. Whatever allows you to get the best night's sleep is the mattress you should choose.
So how do you narrow down the selection to find a top-performing mattress? According to the National Sleep Foundation, a mattress will fit into one of five categories: innerspring, foam, hybrid (combination of foam and innerspring), airbed, or latex. It will vary in its ability to provide pressure relief and body contouring — two important factors for back support. Other factors such as body weight and sleeping position can help you determine which firmness level is best for you.
Test before you invest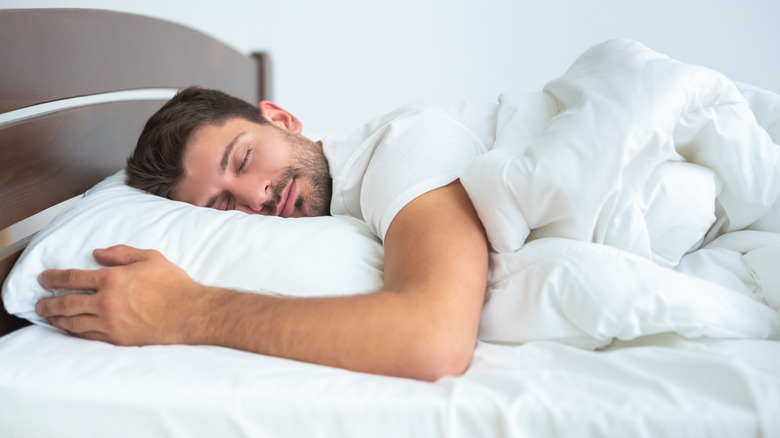 WeAre/Shutterstock
There are several ways you can trial a mattress before shelling out tons of money. Harvard Health recommends testing your firmness preferences with the mattress you already have. Simply place a piece of plywood under your mattress and see if it helps better support your back. If adding firmness helps, you may want to make it official with a new, firmer mattress.
Another way to trial a mattress is to opt for a company that guarantees satisfaction with a sensible return policy. Many leading mattress companies allow you to trial your mattress for a period of time and return it if it's not right for you. As a final note, mattress showrooms are not ideal for getting a complete sense of comfort. It's helpful to test your new mattress by sleeping on it for a few days at a minimum. Many online resources offer comprehensive comparative tools of the longest risk-free trials on the market today.