Why Is A COVID-19 Vaccine For Children Taking So Much Longer Than One For Adults?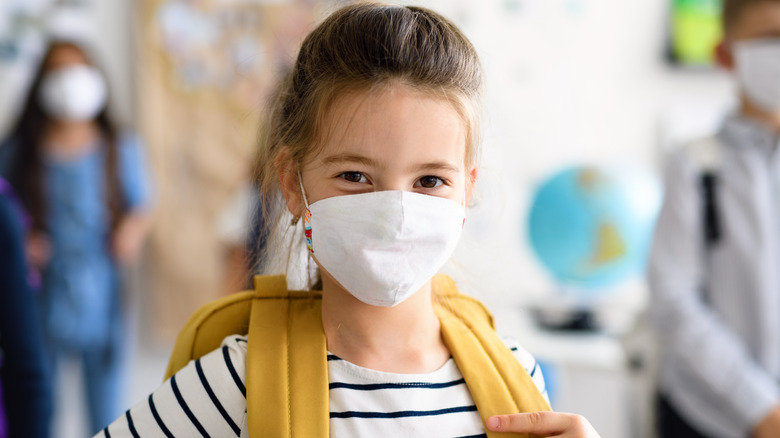 Halfpoint/Shutterstock
As more and more kids head back to school for the second time during the pandemic, parents are wondering when COVID-19 vaccines will finally be approved for children under 12 (via CNN). While children and teenagers ages 12 to 15 have been eligible to get the vaccines since May 2021, testing and approving the shots for younger children is taking longer than expected. That's because Moderna and Pfizer are still conducting clinical trials to study the effects and efficacy of the mRNA vaccines on children between the ages of 5 to 11.
While both of these vaccines have already been proven safe and effective for people 12 and over, younger children require their own evaluation process. "As we are fond of saying in pediatrics: Children are not small adults. Children are children," Dr. James Versalovic, an interim pediatrician-in-chief at Texas Children's Hospital, told CNN. "Their bodies are developing and will react differently, and we need to treat them differently."
Since children tend to have more active immune systems, they will most likely require a smaller dose of the vaccine than adults. The trial data will ultimately determine the correct dose for kids under 12 and whether or not there are any potential side effects. Fortunately, Pfizer is expected to submit its vaccine safety data to the U.S. Food and Drug Administration (FDA) in September and will likely file for emergency use authorization for younger children as early as October.
Vaccinating children will help stop the spread of COVID-19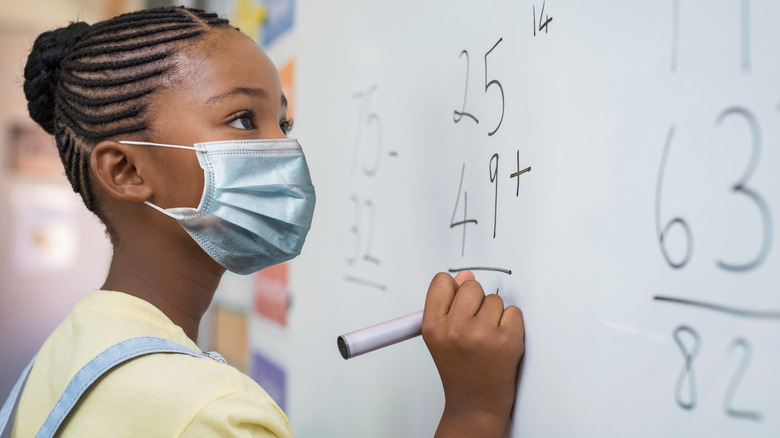 Rido/Shutterstock
While children have generally been considered a low-risk group for COVID-19, the circulation of the highly transmissible delta variant has caused the number of cases among kids to hit a record high. By the week of August 26, children made up 22.4% of reported weekly COVID-19 cases in the United States, compared to 14.8% of total cases at the start of the pandemic, according to the American Academy of Pediatrics. While severe illness and death is still relatively low among children, kids can still spread the virus to others.
"Sick children can transmit the virus to at-risk adults," Dr. Lee Benjamin, a pediatric emergency doctor for Envision Healthcare in Ann Arbor, Michigan, told Healthline. "Although most children with COVID-19 do well, developing only minor illness, the sheer number of pediatric cases means more kids are becoming ill, requiring hospitalization and even intensive care."
A September report from the Centers for Disease Control and Prevention (CDC) found that hospitalization rates among children and teenagers increased "nearly five-fold during late June–mid-August 2021." That's why it's so important for children to get vaccinated as soon as they're eligible. Getting your child vaccinated will not only protect their own health, but the health of those around them, including older adults and people with underlying health conditions.