Everything We Know About The COVID-19 Mu Variant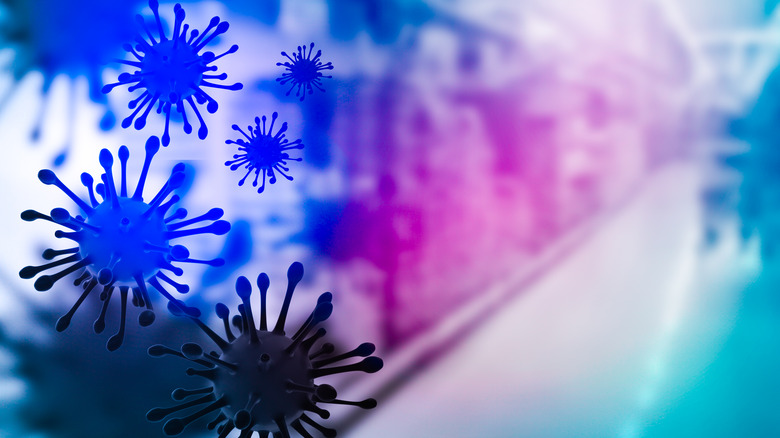 MIA Studio/Shutterstock
A COVID-19 strain labeled B.1.621, or "mu," by the World Health Organization (WHO) is the fifth documented variant of the SARS-CoV-2 virus and was first found in Columbia in January 2021. By early September, it had spread to over 39 countries, including South Korea, Japan, Ecuador, Canada, some areas in Europe and the United States, according to the WHO (via CNBC).
Stuart Ray, a professor of medicine at John Hopkins University told USA Today that the new variant is currently causing the bulk of positive cases in Colombia, Chile, and Peru. According to the Global Initiative on Sharing All Influenza Data, there have been 2,400 cases of the mu variant reported in the United States, as of this writing.
The California Department of Public Health made a statement to The Washington Post revealing that they found 348 mu cases and they would continue "to monitor all variants circulating in the state." As of September 3, the publication also reports that the variant mu is not considered a "variant of interest or concern" by the Centers for Disease Control and Prevention.
Does the vaccine offer protection for those with the mu variant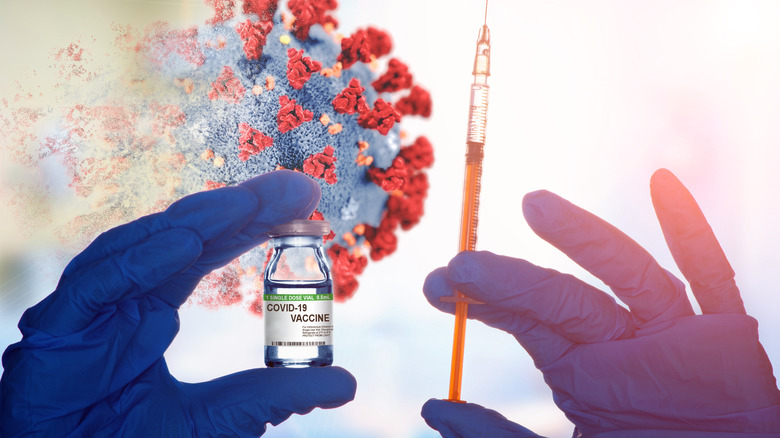 Stefano Garau/Shutterstock
At this time, it is not known how much, if any, protection the current vaccinations will offer those with the mu strain. In an August 31 statement, the WHO reported, "The Mu variant has a constellation of mutations that indicate potential properties of immune escape" (via Seattle Times). This may make this strain more resistant to the vaccinations.
In regards to how the vaccines will impact the new variant, Pfizer spokesperson Kit Longley emailed The Washington Post, saying, "To date, we are encouraged by both the real-world data and laboratory studies of the vaccine and see no evidence that the virus or circulating variants of concern regularly escape protection." 
Furthermore, USA Today reports that infectious disease expert Dr. Anthony Fauci is "keeping a very close eye" on the mu variant, but is still focused on the damage the delta strain is causing. Professor Stuart Ray told USA Today that the mu variant, or any other variant, is unlikely to surpass the delta variant cases; however, he said, "It's still early and difficult to measure how infectious and how effective the mu variant is."