Is Burt's Bees Actually Good For Your Lips?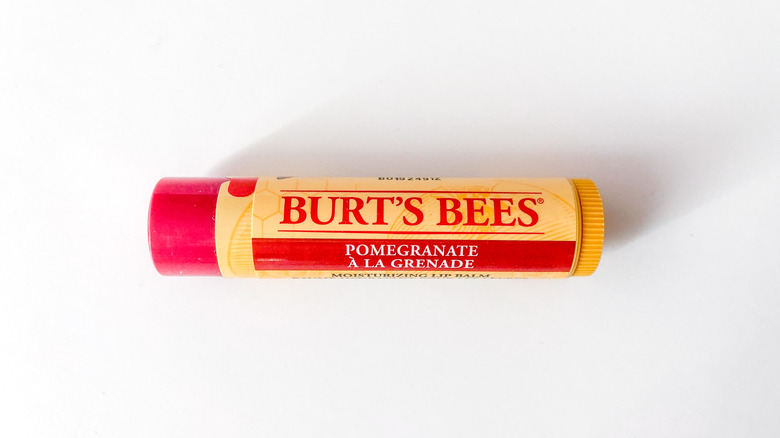 Niko Natsuki/Shutterstock
Burt's Bees took off from the very beginning with an emphasis on naturally-sourced, simple skincare products and cosmetics. Lip balm was one of the first products to be made by co-founders Burt Shavitz and Roxanne Quimby in 1992, and it quickly became one of the most popular. Quimby recalls, "One of our first personal care products was lip balm. We were just searching for ways to use beeswax, beyond just the candle ... It just took one step after the next. Our sales started to grow with the lip balm, so we thought there was some opportunity there" (via Forbes).
That turned out to be a pretty huge understatement. From its very humble start in rural Maine, Burt's Bees has risen to become an international company and a household name in the United States. But through it all, the company has stayed true to its mission of focusing on ingredients that come from nature and are scientifically proven to be good for the skin.
Since that first tube of lip balm, options for lip products have expanded greatly, and now include a variety of lip balm flavors, lip butters, tinted lip balms, lip shimmers, lip oils, and overnight lip treatments (via Burt's Bees).
Burt's Bees lip balm is a top seller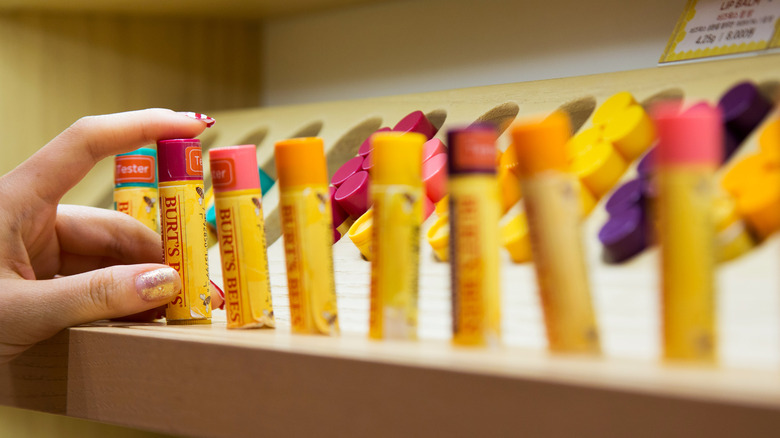 Bloomberg/Getty Images
Beeswax is naturally antibacterial and antimicrobial, and conditions the skin and traps moisture, helping lips to stay hydrated and protected (via Burt's Bees Dermatology). Vitamin E, one of the ingredients, is an antioxidant that both moisturizes and protects lips from environmental damage. And other ingredients, including lanolin, coconut oil, rosemary leaf extract, and sunflower seed oil, also smooth, moisturize, and provide antioxidant protection to lips.
Also, as you'd expect from a company that advertises as being "True to Nature," Burt's Bees lip products are also popular for what they don't contain: phthalates, parabens, sodium lauryl sulfate, and a host of other nasty chemicals that don't fit with the theme.
So are Burt's Bees lip products actually good for your lips? Aside from the small number of people who might find the tingle of peppermint oil to be irritating, the answer is a solid yes. There's a reason the company's lip balms have tens of thousands of five-star reviews on Amazon. They're as simple as they claim to be, and they work.