Everything We Know About The COVID-19 R.1 Variant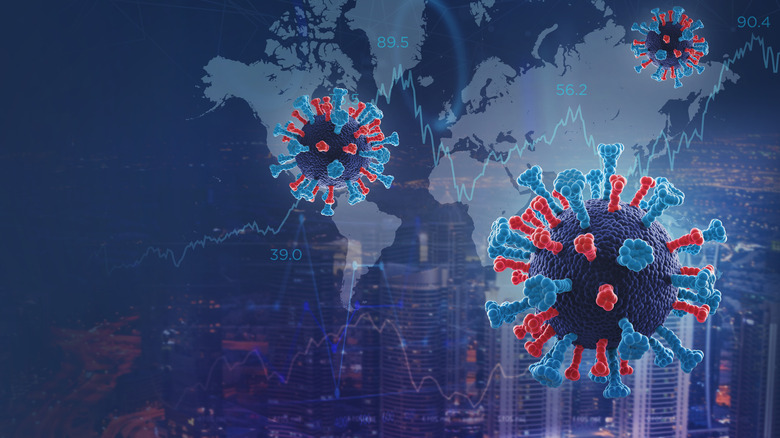 Mila Supinskaya Glashchenko/Shutterstock
As the delta variant continues to spread across the United States, a new strain of COVID-19 has surfaced, causing an outbreak in the United States, according to an April report from the Centers for Disease Control and Prevention. Known as the R.1 variant, the strain was first identified in Japan in January 2021, according to a study published in PLOS Pathogens. It has since been detected in the U.S. at a Kentucky nursing home, where 26 residents and 20 workers tested positive for COVID-19 in March 2021.
Upon conducting a thorough investigation of the origins of the outbreak, the Kentucky Department of Public Health found that an unvaccinated staffer had initiated the surge of infections at the facility, which were caused by the R.1 lineage of the virus (via Newsweek). The agency was also able to determine that the R.1 variant is directly related to the original strain of COVID-19.
Should you be worried about the R.1 variant?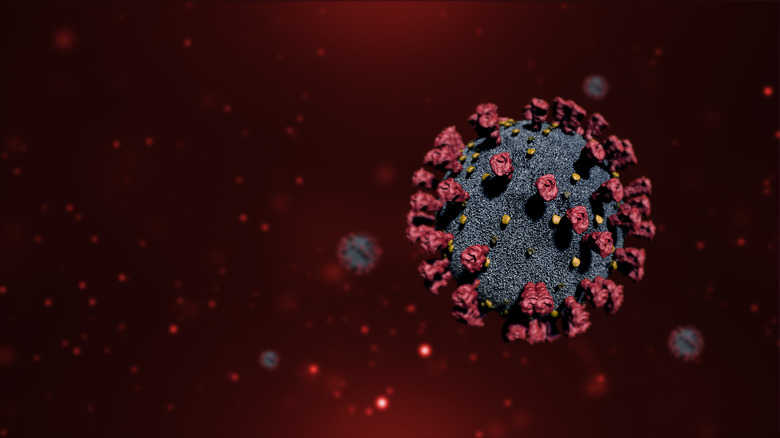 HQuality/Shutterstock
As of this writing, the R.1 variant is not listed on the CDC's list of variants of concern or interest. However, the CDC report notes that the variant has many unique mutations of importance, some of which show evidence of increased transmissibility of the virus and increased resistance to antibodies.
That's why former Harvard Medical School professor and infectious disease expert Dr. William A. Haseltine believes the R.1 strain is still a variant to watch out for. "It has established a foothold in both Japan and the United States," Dr. Haseltine wrote in an article for Forbes. "In addition to several mutations notably in the spike and nucleocapsid protein in common with variants of concern, R.1 has a set of unique mutations that may confer an additional advantage in transmission, replication, and immune suppression."
On the bright side, vaccination is still associated with decreased transmissibility and symptomatic illness, despite a handful of breakthrough cases. In fact, vaccinated residents in the nursing home were 87% less likely to be symptomatic compared to unvaccinated residents who tested positive for COVID-19, according to the CDC report. And while there are more than 10,000 reported cases of the R.1 variant total, the delta variant has far surpassed this number and still remains the dominant strain of COVID-19 in the U.S. (via Forbes).