A Risky Side Effect Of CoolSculpting That Might Surprise You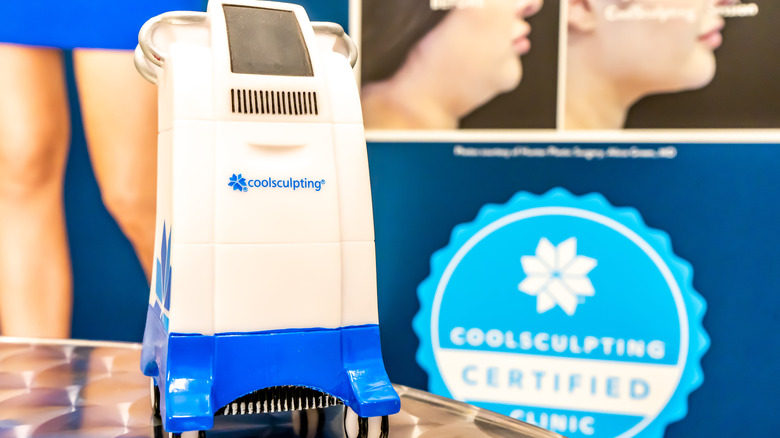 Thoughts of Joyce/Shutterstock
CoolSculpting is a cosmetic treatment for getting rid of fat in specific areas of the body — upper arms, stomach, sides, back, below the butt, thighs, under the jaw, and under the chin. According to the CoolSculpting website, the process is "FDA-cleared," but it is not considered a weight loss treatment. Instead, CoolSculpting uses a process called cryolipolysis; by using one of their machines, fat cells can be frozen and eliminated. It's a treatment that can be done without surgery.  
The American Society of Plastic Surgeons explains that the procedure usually takes about one hour. There's no recovery time because there is no damage to the surrounding skin or tissue, only fat cells. During the treatment, the machine vacuums the targeted area and freezes fat cells. The coldness has a numbing effect, so the person receiving the treatment doesn't feel much pain. If a patient feels some discomfort, it goes away quickly with the numbing from the cold. Some people say they feel a cold sensation, while others experience soreness afterward. The results can take between 4-6 months to become noticeable because the fat cells don't immediately disappear. After this period, there is an average of 20% fat loss, but there is a risk involved with this cosmetic treatment. 
The risky side effects of CoolSculpting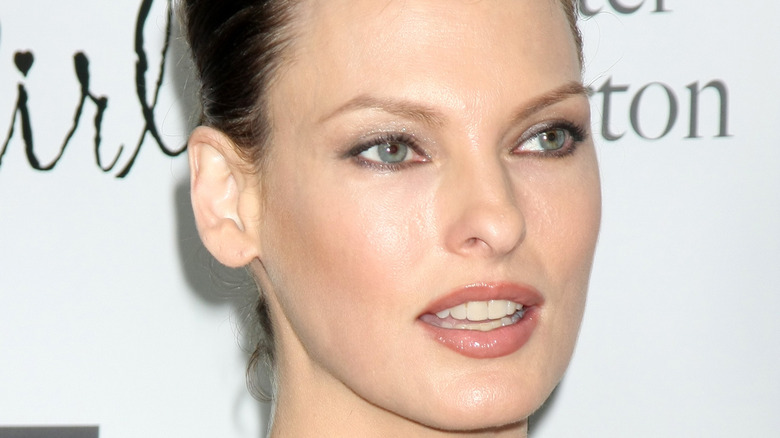 Kathy Hutchins/Shutterstock
Supermodel Linda Evangelista posted on Instagram about her revealing experience with CoolSculpting. On September 23, 2021, Evangelista said she was "brutally disfigured by Zeltiq's CoolSculpting procedure," claiming it left her with more fat cells — the opposite of what it's supposed to do. She explained that she underwent two corrective surgeries, which were painful and didn't work. As a result, she's now left "permanently deformed and unrecognizable." Evangelista says she has developed paradoxical adipose hyperplasia (PAH) and notes she was unaware of this risk before undergoing CoolSculpting. Although this happened five years ago, Evangelista has decided to open up about her experience and filed a lawsuit against Allergan, the makers of the CoolSculpting machines.
A 2014 study published in JAMA Dermatology explained a rare risk of cryolipolysis — paradoxical adipose hyperplasia. A man aged 41 received a cryolipolysis treatment on his stomach. Three months after his treatment, he experienced a "gradual enlargement" of the treated area, and imaging tests showed an accumulation of fat tissue in the area that underwent cryolipolysis. As a result, his stomach became larger instead of exhibiting the usual outcome of 20% fat loss. This risk occurs in less than 1% of people getting the treatment, according to the study authors. In all cases, it took two to three months for this risk to appear. The only therapies to correct paradoxical adipose hyperplasia are liposuction or a tummy tuck.