Khloe Kardashian's Hair Loss Side Effect Of COVID-19 Explained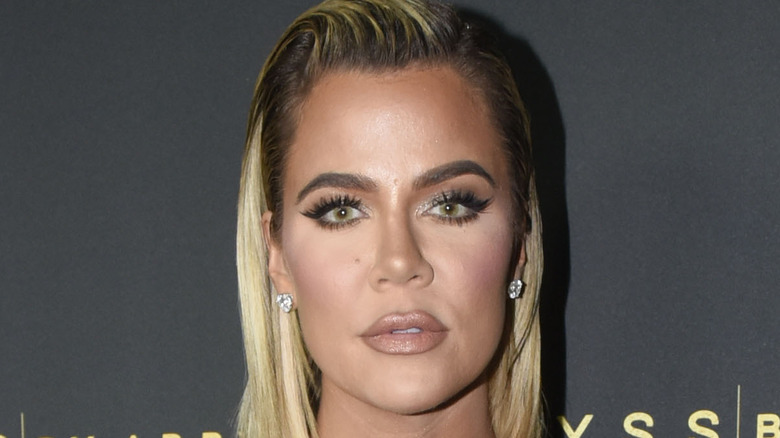 Vivien Killilea/Getty Images
"Keeping Up with the Kardashians" star Khloe Kardashian spoke publicly about the hair-raising experience she had with hair loss while suffering from COVID-19.
According to People, the 37-year-old recently spoke openly in Twitter Spaces, where she chatted with fans about dealing with the side effect.
"My hair really fell out with COVID," Kardashian reportedly shared, noting that she contracted the virus near the beginning of the pandemic, around March 2020. "So after, it was really a struggle for a minute."
The topic arose as the reality TV celeb was talking about beauty and wellness brand Dose & Co. Kardashian is a global spokesperson for the company. Kardashian, who is also the co-founder of the environmentally conscious and inclusivity-focused clothing brand Good American, explained that taking Dose & Co's collagen powder was extremely helpful in mitigating her hair loss issues that resulted from COVID-19.
The final season of "Keeping Up with The Kardashians" highlighted Khloe Kardashian's struggles with COVID-19. Self-quarantining as she awaited the official results of her COVID-19 test, she described feeling as though she was hit by "a ton of bricks." Soon after, her diagnosis was confirmed.
The science behind COVID-19 and hair loss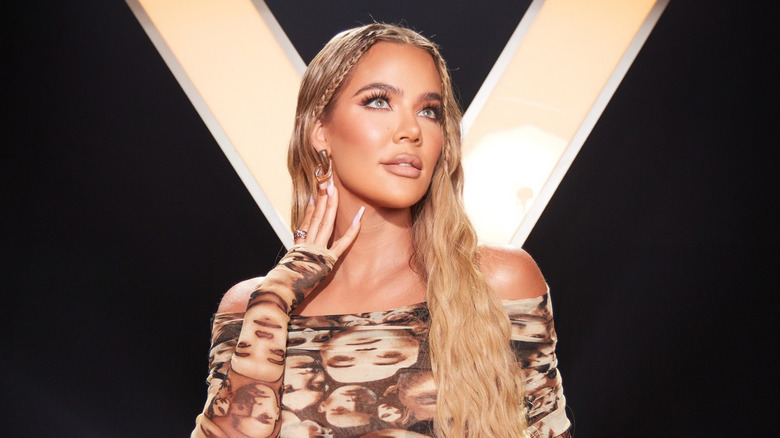 Shein X 100k Challenge 2021/Getty Images
Kardashian is not alone in experiencing hair loss due to COVID-19. "Charmed" alum Allyssa Milano, who contracted COVID-19 in April 2020, tweeted a video later that summer where she revealed clumps of hair in her brush. The Centers for Disease Control (CDC) does not yet list hair loss as a side effect of COVID-19, however, the website states that the list continues to evolve as experts confirm more of the virus' side effects.
However, there are indicators that hair loss and COVID-19 are in some way related. Besides a survey conducted by Survivor Corps, where nearly 35% of the 1,700 participants suffering from long-haul COVID reported hair loss, health professionals also acknowledge a relationship. "There's been at least a 25 percent increase in people coming in with hair loss," Dr. Dendy Engelman, a dermatologist at Manhattan Dermatology & Cosmetic Surgery, told Healthline. "It's not yet documented on major medical sites as a symptom, but patients show me their positive test results," Engelman added.
Doctors believe that COVID-19 is a stressor that can lead to a temporary form of hair loss called telogen effluvium. "When there's a shock to the system, the body goes into lockdown mode and only focuses on essential functions. Hair growth is not as essential as other functions, so you end up with hair shedding," Dr. Susan Massick, a dermatologist at the Ohio State University Wexner Medical Center, explained to Healthline.
If you are experiencing telogen effluvium, your hair should grow back in six to nine months. In the meantime, health experts at Medical News Today suggest trying certain home remedies and lifestyle changes, while cautioning against using unvetted hair growth supplements, which are unlikely to give you the desired results. If you are not seeing any improvement after six months, consider consulting your dermatologist on next steps.