Bill Clinton's Hospitalization Explained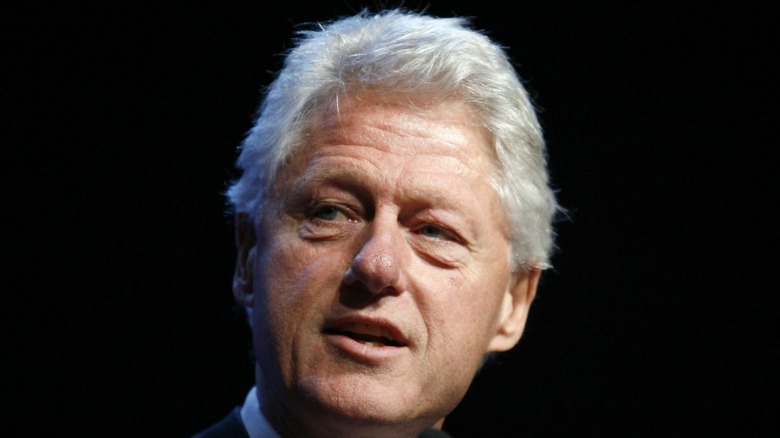 stocklight/Shutterstock
Former President Bill Clinton has been hospitalized for a non-COVID-related infection. Clinton's spokesperson, Angel Urena, confirmed the news on Thursday, October 14 (via NBC News). In a statement on Twitter, Urena revealed that Clinton had been admitted to the intensive care unit (ICU) at the UCI Medical Center on Tuesday to receive treatment for a blood infection, but is now in recovery. "He is on the mend, in good spirits, and is incredibly thankful to the doctors, nurses, and staff providing him with excellent care," Urena said in the statement.
According to Clinton's doctors, Dr. Alpesh Amin and Dr. Lisa Bardack, the former president was diagnosed with a urinary tract infection that quickly turned into sepsis — a life-threatening infection of the blood (via CNN). "He was admitted to the ICU for close monitoring and administered IV antibiotics and fluids. He remains at the hospital for continuous monitoring," Drs. Amin and Bardack said in a joint statement. They also revealed that Clinton was primarily admitted to the ICU for privacy reasons, and not because his condition was critical. After receiving intravenous antibiotics for 2 days, Clinton's white blood cell count was reportedly going down, which meant he was responding well to the medication. As a result, Clinton's doctors are confident that he should be able to go home fairly soon.
Clinton's past medical issues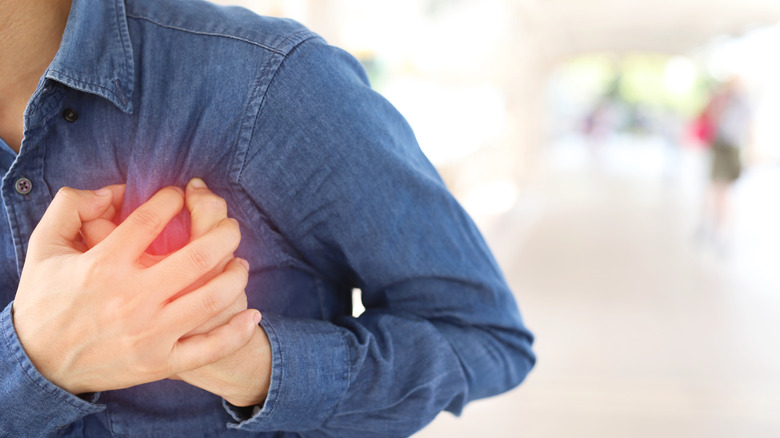 Theerani lerdsri/Shutterstock
This is not the first time Clinton has been hospitalized, however. In fact, the former president has had a history of heart problems dating back to the early 2000s (via NBC News). Clinton underwent quadruple coronary bypass surgery in 2004 after experiencing prolonged chest pains and shortness of breath. During the procedure, his surgeons found evidence of heart disease and major blockages in his arteries that could have been life-threatening if left untreated. Luckily, the surgery successfully rerouted his blood supply to bypass 4 of his arteries, which were more than 90% blocked.
At the time, the former president was treated at New York-Presbyterian Hospital, where he would return again 6 years later, in 2010, to undergo another heart procedure. This time doctors inserted 2 stents into one of his coronary arteries to open them up and prevent them from closing (via CNN). Despite his past heart issues, however, Clinton's doctors at UCI Medical Center have stressed that his current hospitalization has nothing to do with his heart.