Tawny Kitaen's Cause Of Death Explained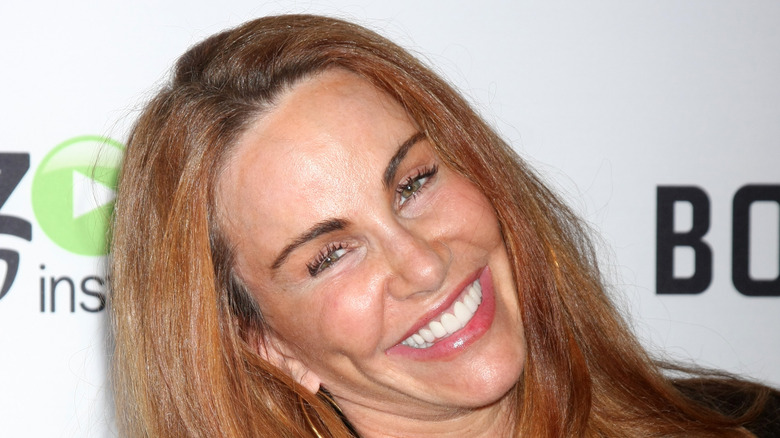 Joe Seer/Shutterstock
Actress Tawny Kitaen, most remembered for her role as Tom Hanks' girlfriend in the movie "Bachelor Party," as well as her iconic part in the White Snake video, "Here I Go Again," died on May 7, 2021 (via TMZ). Now, 5 months later, her sudden cause of death has been revealed following an autopsy report. 
According to a spokesperson for the Orange County Coroner's Office, the report reveals that Kitaen's actual cause of death was dilated cardiomyopathy, a common type of heart disease (via People). The report also found that Kitaen, 59, had clogged arteries, along with antidepressants, nerve pain medication, Tylenol, and opioids in her system (per TMZ). Upon the death of Kitaen, Loudwire reported that investigators did not suspect foul play, nor were drugs or alcohol found at the scene.
According to Variety, during her one season on "Celebrity Rehab with Dr. Drew," the music video vixen admitted that she struggled with substance abuse for years, which even resulted in some trouble with the law.
Jordan Kitaen, Kitaen's brother, told TMZ in a past interview that she was crushed by the death of their father, which occurred on April 12, 2021, and he believed that a broken heart contributed to her death.
Dilated cardiomyopathy explained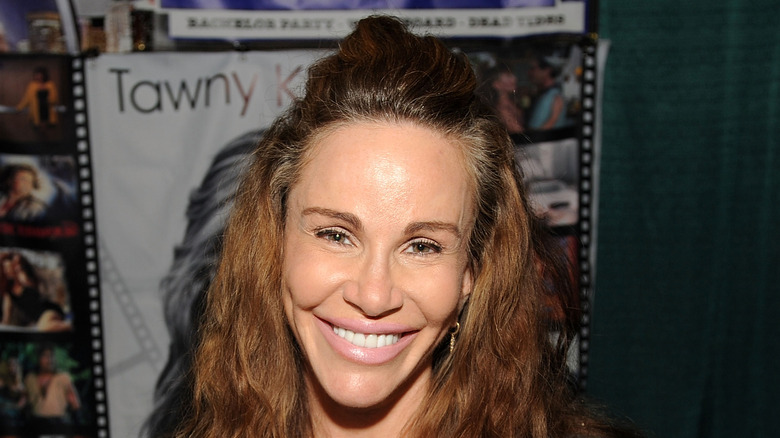 Bobby Bank/Getty Images
Cardiomyopathy is a term that refers to disease of the heart muscle (per the Mayo Clinic). According to the American Heart Association (AHA), dilated cardiomyopathy is the most common type of heart disease that affects 20-60-year-olds. It typically occurs as a result of a dilated left ventricle, the main pumping source of the heart. As the ventricle thins and stretches, it becomes weaker and cannot pump as optimally as it should. This can result in heart valve problems, arrhythmias, blood clots, and heart failure (per AHA).
Common causes of dilated cardiomyopathy include uncontrolled blood pressure, artery blockage, alcohol and drug abuse, and taking medications that might harm the heart (via Medline Plus). While some people may not have any noticeable symptoms of dilated cardiomyopathy, others may experience fatigue, shortness of breath, edema, and chest pain.
It's unclear if Tawny Kitaen was experiencing any symptoms prior to her death, although she admitted drug use may have been a contributing factor to her heart disease.