When Should You Go To The Doctor Over A Cold?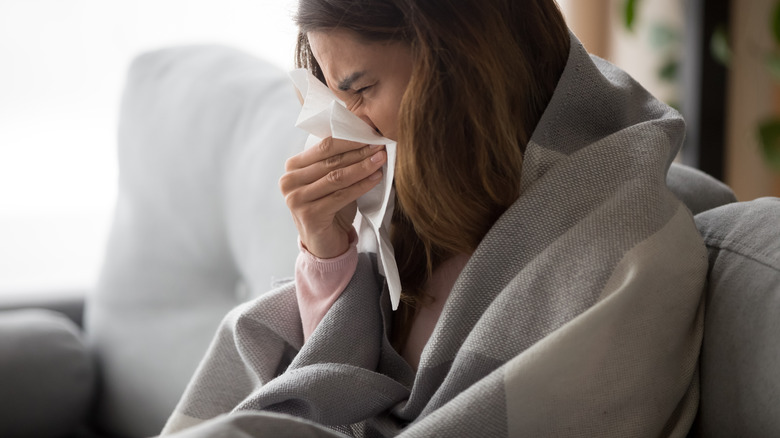 fizkes/Shutterstock
Colds are a problem with which most people are intimately familiar, even from childhood. In fact, most people experience dozens of colds before they even reach the age of five, and even after that point, most people will continue to suffer up to four colds per year. According to Boston Children's Hospital, Americans collectively suffer from one billion colds each year. They are the most common reason people miss work or school, according to the Centers for Disease Control and Prevention (CDC).
It is definitely not pleasant to have a cold, which often involves symptoms such as sneezing, headaches, and a sore throat and runny nose. The good news is that colds rarely have any serious health effects, and generally speaking, you will feel as good as new within ten days, says the CDC. That being said, colds can be more serious for some people than others, and sometimes, what seems to be a cold is actually something more concerning.
This is when to visit the doctor for a cold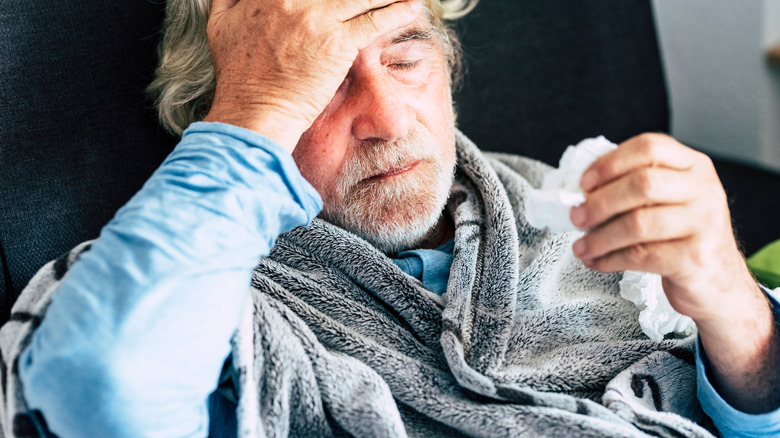 simona pilolla 2/Shutterstock
The CDC recommends calling your doctor if you have symptoms that last longer than ten days or if your symptoms are severe or unusual. In particular, you'll want to contact your doctor immediately if you develop flu symptoms (such as fever, chills, or body aches) and you are at high risk for serious flu complications. You are at high risk for serious flu complications if you are pregnant, at least 65 years old, or have certain medical conditions such as heart disease, diabetes, or asthma.
If you have children, they are considered high risk if they are younger than five years old. If they're younger than three months old, you should contact their doctor if they start experiencing lethargy, says the CDC.
According to the American Academy of Family Physicians, more red flags include earache, difficulty breathing, severe pain in the face or forehead, and a fever above 102 degrees Fahrenheit.