How To Travel Safely This Holiday Season, According To Experts
Oleg Ri/Shutterstock
Last year, we were all told to stay home for the holidays due to the COVID-19 pandemic. The pandemic is still ongoing, but a lot has changed in the past year, and so have travel recommendations. Experts' recommendations are a bit more nuanced this year, taking into account the fact that 58% of American adults, including 86% of Americans above the age of 65, are now fully vaccinated against COVID-19 as of November 4 (per the Centers for Disease Control and Prevention).
People who haven't been vaccinated are still advised to stay home to avoid catching and spreading COVID-19 — or, better yet, to get fully vaccinated before the holidays. If you do decide to travel, public health experts emphasize the importance of masks and social distancing. These precautions are also important for people who are fully vaccinated but are immunocompromised, or who live with immunocompromised people, according to The Washington Post. When you come home, the CDC advises self-quarantining for a week (or 10 days if you don't get a COVID-19 test 3-5 days after travel), and staying away from people at high risk of COVID-19 for 2 weeks.
Travel recommendations for fully vaccinated people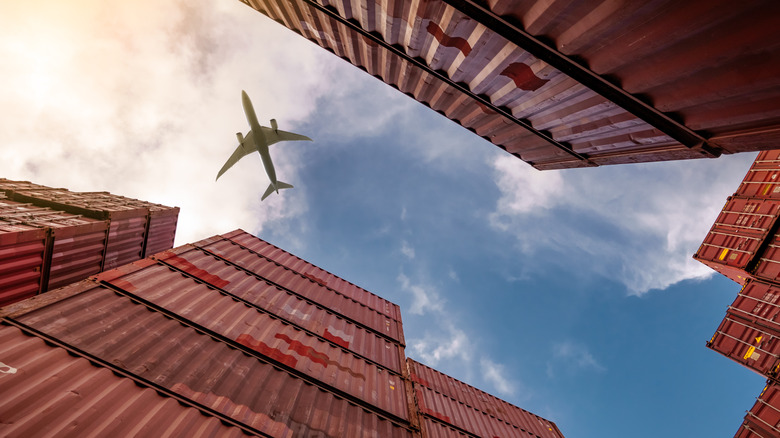 Fahroni/Shutterstock
Experts tell The Washington Post that people who are eligible for booster shots may want to get their booster prior to traveling. In addition, they suggest asking for the vaccination status of the people you are visiting and adjusting your plans accordingly. For example, if you will be around many unvaccinated people, you may want to wear a mask or gather outdoors or in small groups.
You may also want to check the COVID-19 transmission levels in the area you're planning to visit. The CDC advises against traveling to countries with "very high" levels of COVID-19 transmission and recommends wearing masks when traveling to areas with "high" levels of transmission.
You may also want to pack COVID-19 tests just in case, according to The Washington Post. Keri Althoff, an epidemiologist at the Johns Hopkins Bloomberg School of Public Health, suggests making backup plans in case anybody tests positive for COVID-19 before or during your trip. Perhaps you could meet up with your friends or family another time. On the other hand, if you don't develop any concerning symptoms, the CDC does not require getting a COVID-19 test or quarantining after travel.