The Omicron Variant Makes Up A Majority Of U.S. COVID-19 Cases. Here's What We Know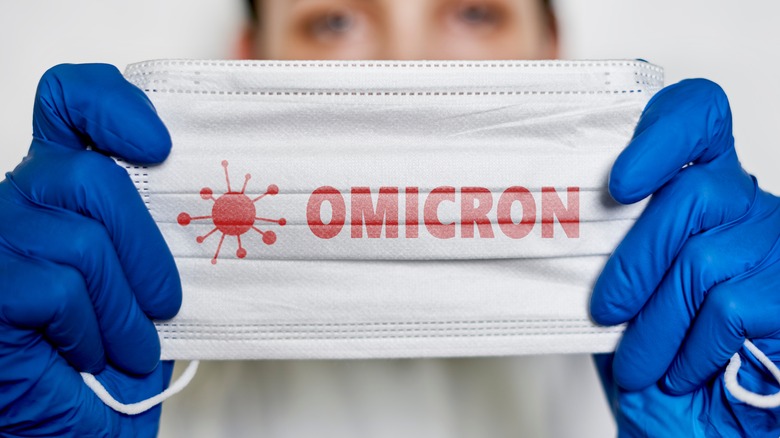 G.Tbov/Shutterstock
Since the new Omicron COVID-19 variant was labeled a variant of concern by the World Health Organization on November 26, 2021, it has spread like wildfire. It's now present in at least 89 countries and spreading rapidly, with the number of cases in many areas doubling every one and a half to three days (via U.S. News & World Report).
Eric Topol, director at Scripps Research Institute, said, "It really is exponential growth the likes of which we haven't seen since the pandemic started," per Yahoo! News.
In the United States, the Omicron variant now makes up the vast majority of all new cases. During the second week of December, Omicron accounted for 12 percent of new cases. Just one week later, it was responsible for a startling 73.2 percent of cases (via People). In certain regions, like the New York area and the Pacific Northwest, the numbers are even higher, with Omicron accounting for over 90 percent of COVID-19 cases.
A booster shot may help prevent severe illness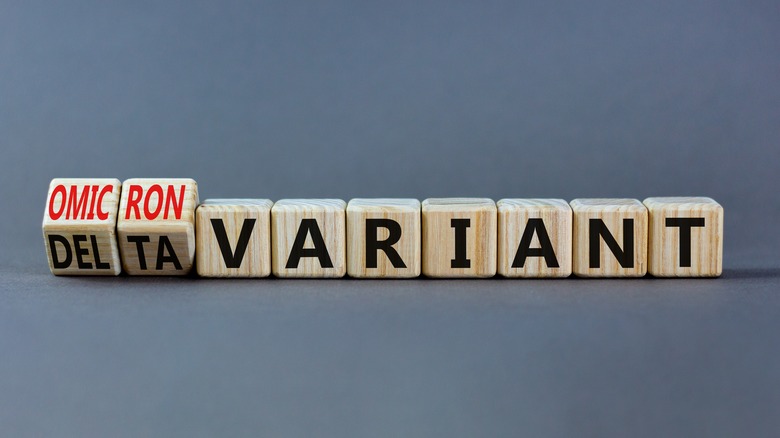 Dmitry Demidovich/Shutterstock
Omicron is spreading quickly even in areas with high rates of vaccination and among people who have recovered from another strain of COVID-19 (via U.S. News & World Report). Scientists are trying to determine if the new variant, which has many more mutations than previous variants, is much more transmissible or if it just doesn't respond well to existing immunity.
And while it's spreading fast, Omicron does seem to be milder than its predecessor, Delta. The reasons why are unclear. Dr. Topol explains, "There isn't any question, fortunately, that it's milder. The problem is that people are ascribing that to the virus. And [the mildness] is not related to the virus, it's because we have so much immunity," (via Yahoo! News).
While none of the currently available vaccines have proven to be very effective against infection from Omicron, studies indicate that they can help lessen the severity of the disease, especially when a booster is added to the two-dose series by Pfizer or Moderna, per Yahoo! News. According to the CDC, "Current vaccines are expected to protect against severe illness, hospitalizations, and deaths due to infection with the Omicron variant."