The First Thing You Should Do If You've Been Exposed To COVID-19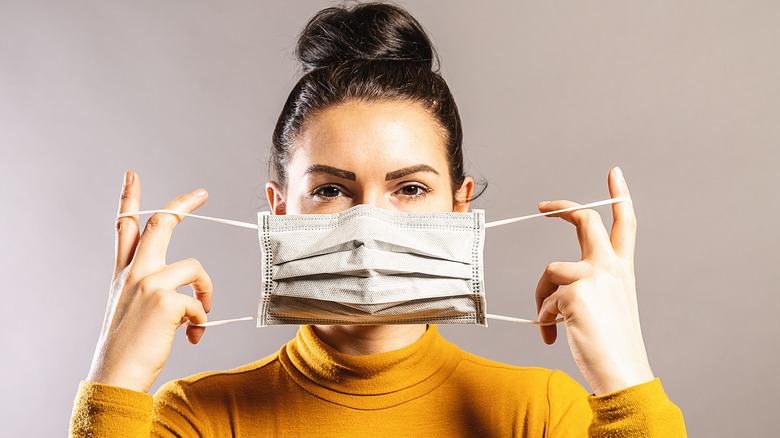 r.classen/Shutterstock
Cases of COVID-19 are up in the U.S., with more than a million new cases reported on January 3, according to CNBC. The Omicron variant, which seems particularly capable of evading the immunity of the COVID-19 vaccines, is responsible for 95% of those new cases. In fact, one study found that the initial two-dose Pfizer and Moderna vaccines are "only about 10% effective at preventing symptomatic infection from omicron 20 weeks after the second dose"; however, boosters are 75% effective at reducing infections (via CNBC). To reduce the spread of COVID-19, the Centers for Disease Control and Prevention recommends that you take special precautions if you have been exposed.
The organization defines being exposed as having contact with someone infected with the virus. This is different from close contact, which is defined as being within 6 feet of someone infected with the virus for a cumulative total of 15 minutes. Either way, if you know that you have been around someone with the virus, the CDC recommends following a protocol for your safety.
What to do if you've been exposed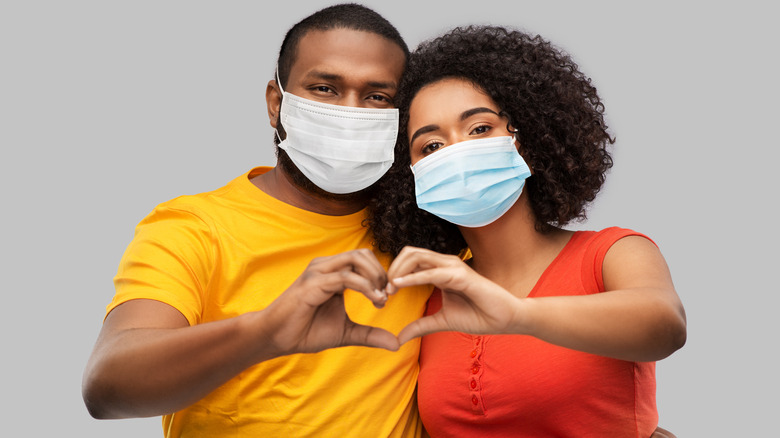 Syda Productions/Shutterstock
The first thing you should do when you find out that you have been exposed to COVID-19 depends on a few factors, including your vaccination status and if you have any symptoms.
If you begin to experience any symptoms after being exposed to someone with COVID-19, you should isolate yourself immediately. If possible, you should get tested five days after close contact. If testing is not possible, continue to wear a mask and check for symptoms, avoiding crowded places and immunocompromised people for 10 days.
If you are 18 years old or older and received a primary shot but no boosters, the CDC similarly recommends quarantining for five days. If you have not completed a primary series of vaccines, or if you had the Johnson & Johnson vaccine over two months ago, you should stay home for five days. If you are not vaccinated and have been exposed to someone with COVID-19, you should also quarantine. Additionally, after your quarantine period is up, you should continue to wear a mask for 10 days.