Is It Normal To Feel Tired After Getting The COVID-19 Booster Shot?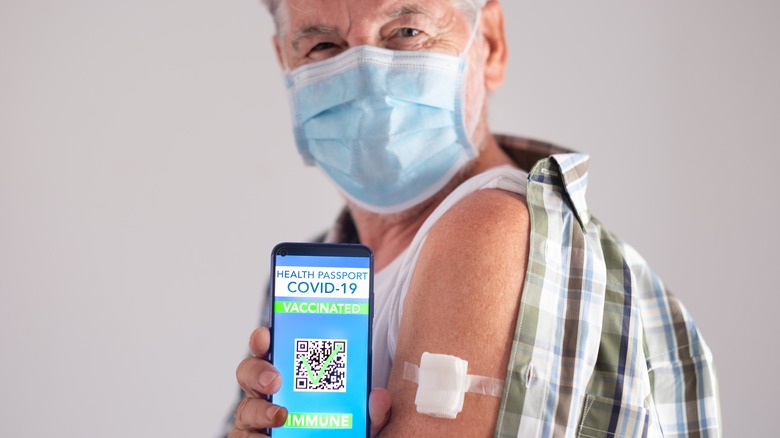 Lucigerma/Shutterstock
Have you received your booster shot? COVID-19 vaccine booster shots are now available to anyone over age 12 who has had two doses of a Moderna or Pfizer vaccine or a single dose of the Johnson & Johnson vaccine. While the vaccines are effective at preventing infections and severe illness that result in hospitalization or death, that effectiveness wears off over time, especially for older adults. A booster dose can help, well, boost the vaccine's effectiveness when it starts to decrease. The Omicron variant has made breakthrough infections a reality for many, but that doesn't mean you shouldn't get a booster. If you do get a breakthrough infection, the booster dose can keep your immune system strong and able to fight severe illness. As a result, you'll be far less likely to be hospitalized or worse (via the Centers for Disease Control and Prevention).
You can get a booster shot six months following your second shot of Pfizer or Moderna. If you had the Johnson & Johnson vaccine, you only need to wait two months. Check the location where you received your COVID-19 vaccine to see if you can make an appointment for your booster shot. You can also use the vaccine finder website to find a location near you and make an appointment. You may experience some side effects from the booster shot.
Feeling sleepy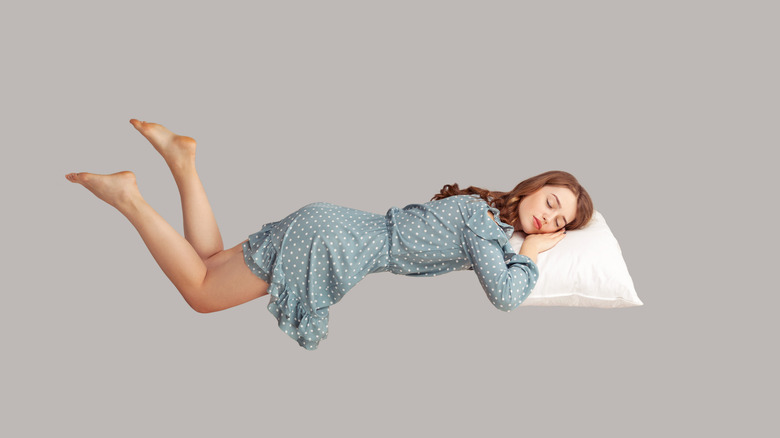 Khosro/Shutterstock
Side effects of the Pfizer and Moderna COVID-19 booster vaccinations are similar to the side effects from the second dose, and the most common side effects include fatigue, injection site pain, and headache, per the CDC. The second most common side effect of the booster dose is tiredness, according to the Food and Drug Administration (FDA). The CDC recommends contacting your healthcare provider if the side effects don't disappear after a few days.
In the meantime, be kind to yourself. Side effects vary from person to person. You might need to sleep for several hours, while your best friend might take a short nap and then feel fine. That's totally normal. If you need to sleep, that's part of your self-care. While you might take some ibuprofen for muscle soreness and headache, the medicine you need for fatigue is rest. Avoid strenuous activity for a few days. Drink plenty of fluids to stay hydrated and reduce that sleepy feeling. If you can, call out of work for a day or two, so you can sleep it off. Eat nutritiously and avoid alcohol. You'll be back to feeling like your old self after a few days, if not sooner (via Bustle).