Chris Evert's Ovarian Cancer Diagnosis Explained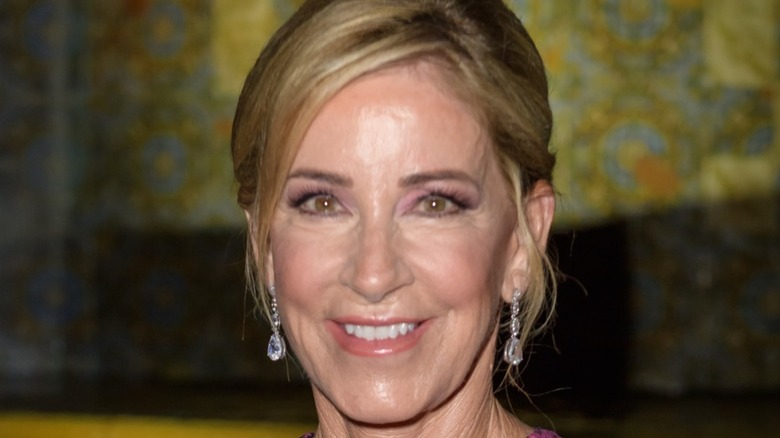 Jason Koerner/Getty
Retired tennis champion and current broadcaster for ESPN Chris Evert recently revealed that she has ovarian cancer. She will work from home during the Australian Open so she can begin her first rounds of chemotherapy. "I wanted to share my stage 1 ovarian cancer diagnosis and the story behind it as a way to help others. I feel very lucky that they caught it early and expect positive results from my chemo plan," Evert said in a statement (via CBS Sports).
The 67-year-old tennis Hall of Famer learned she had stage 1C ovarian cancer after undergoing a preventive hysterectomy, per ESPN. Evert's younger sister, Jeanne, died of the disease in February 2020. "When I go into chemo, she is my inspiration," Evert said. "I'll be thinking of her. And she'll get me through it." Evert admits she has challenges ahead, but she says she is comforted knowing that the chemotherapy treatments are going to work toward keeping the disease permanently at bay.
What is stage 1C ovarian cancer?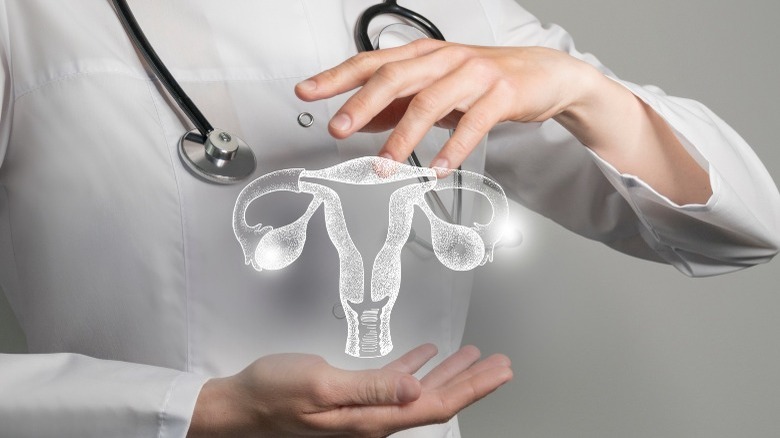 mi_viri/Shutterstock
As defined by the experts at the Mayo Clinic, "ovarian cancer is a growth of cells that forms in the ovaries. The cells multiply quickly and can invade and destroy healthy body tissue." Knowing if you have ovarian cancer is tricky, as symptoms are not normally apparent and when they are, they can seem associated with other common issues. Ovarian cancer symptoms can include bloating, constipation, frequent need to urinate, pelvic discomfort, among other issues.
According to the experts at Cancer Center, the stages of ovarian cancer depend on several factors. These include surgical results showing the extent of the primary tumor, if there is evidence of cancer in the lymph nodes, and if the tumor has metastasized or spread to other areas of the body. Stage 1 ovarian cancer is when the cancer is still confined to the ovaries and therefore offers the highest rate of patient survival. 
While health experts at the American Cancer Society report that ovarian cancer may not preventable for most cases, there are ways you can reduce your risk, including oral contraceptives, having a hysterectomy — which is how doctors discovered Evert's cancer — and genetic counseling and testing for mutations. If you have a family history of ovarian cancer, your doctor may suggest you get screened early as another preventive measure.