Why The US Team Is Making Mental Health A Priority For Olympic Athletes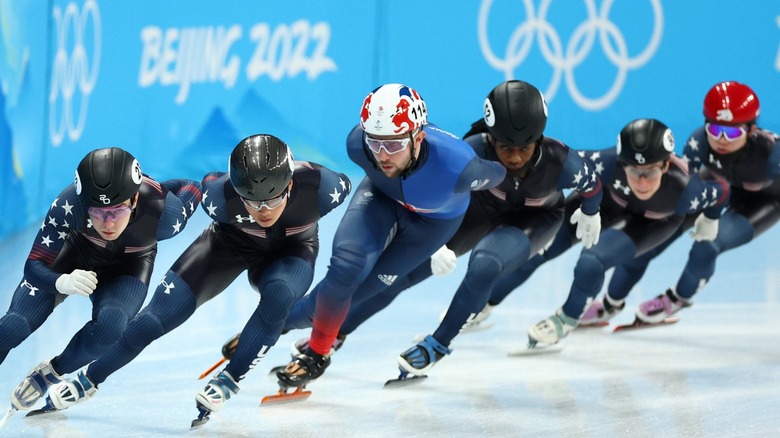 Elsa/Getty
As members of Team USA begin their strive for gold at this year's Winter Olympics, a team of mental health specialists will be available to help the nation's top athletes preserve their sense of balance while they compete during a pandemic, per US News & World Report.
Dr. David Baron, a psychiatrist and provost of Western University of Health Sciences in Pomona, California, tells US News & World Report that it is not unusual for sports psychologists to be on-site at the Olympics to help athletes with their performance. However, unlike psychiatrists, psychologists are limited in that they are not permitted to prescribe medications. Baron, whose degree in osteopathic medicine provides him with the expertise to consider the athletes' overall health and wellness including nutrition, rest, and injury prevention, will be one of the first psychiatrists to accompany Team USA to the Olympics in an official capacity.
"There's a long legacy of sports psychologists, particularly at the Olympics and in sporting events, focusing on performance enhancement – visualizing, for example, you are a bullet being shot out of a gun at the start of a race," Baron told News & World Report. "But sports psychiatrists deal more with athletes who have mental health issues," he explained.
Baron will be available for America's athletes at a walk-in clinic where members of the team will also have access to other types of physicians.
Mental health issues and Olympic athletes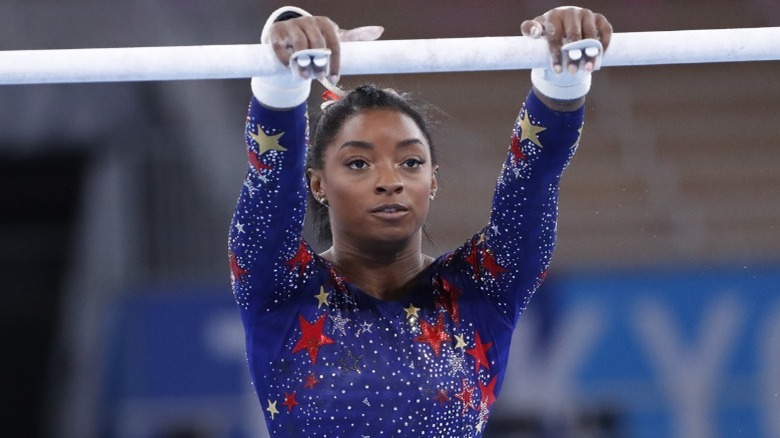 A.RICARDO/Shutterstock
While this year's competition comes at an especially trying time in the world's history, Olympians struggling with mental health challenges is not new. Michael Phelps is perhaps one of the most visible athletes who has opened up about his struggles with mental health issues, per US News & World Report.
Skier Lindsay Vonn has also discussed her challenges with depression. "I think I was misunderstood in a lot of ways," Vonn told Today hosts Hoda Kotb and Jenna Bush Hager. "I think everyone thought that because I was successful on the mountain that I was always happy and I led a perfect life, and that's absolutely not true."
More recently, Simone Biles made headlines during the Tokyo Olympics when she withdrew from competitions to take care of her mental health.
Bronze medalist figure skater Gracie Gold, who withdrew from competitions ahead of the 2018 Olympics to seek help for her depression and an eating disorder, described grappling with body image pressures and having to fit into "a certain mold." Her message to this year's Team USA ahead of Beijing? "There is not an Olympic medal for who can suffer in silence the longest" (via Today).