You Have To Feel To Heal, Says Heart Broken Anonymous Founder Naz Perez – Exclusive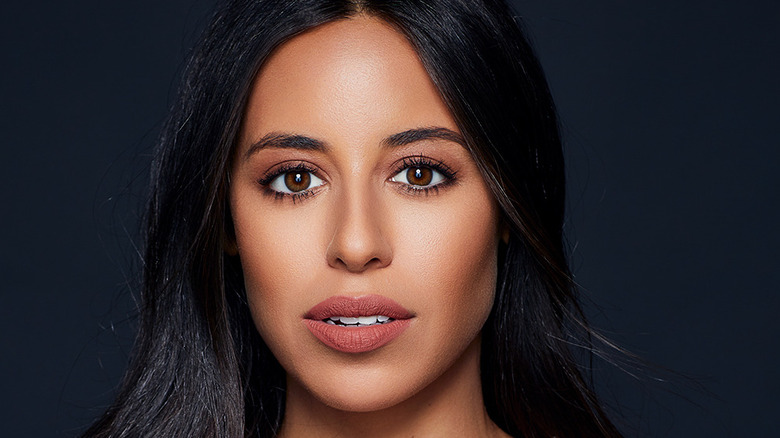 Naz Perez
Naz Perez has always been fascinated by love and how it impacts our lives. That fascination brought her behind the scenes of "The Bachelor" and "The Bachelorette," where she worked as a producer for over two years. Though she was immersed in love behind the scenes, Perez didn't actually experience her first love and subsequent heartbreak until she was 27. After her six-month situationship, she was shocked by how much it affected her. Perez fell into a deep depression — she had trouble eating and sleeping and was having nightmares.
Perez was shocked by the lack of organized support systems that exist for people experiencing heartbreak and grief. She would occasionally go to therapy, but it was difficult to afford since she'd left her job at "The Bachelor" to pursue entertainment hosting. And so, she decided that if there wasn't a better way for her to process her heartbreak, she would make one. Perez founded the unique support group, Heart Broken Anonymous. In an exclusive interview with Health Digest, Perez explained how HBA helps people feel their heartbreak so they can finally heal.
'You need to feel this'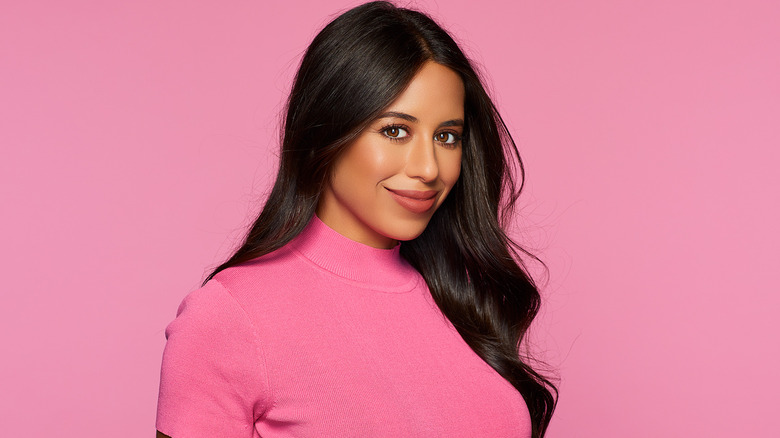 Naz Perez
Naz Perez told Health Digest that though her first experience with heartbreak tore her apart, it also taught her valuable lessons about life and love. "It showed me that it's necessary because, without heartbreak, I wouldn't know what love is, and I think we tend to forget that." She went on to say that there are no quick and easy ways to get over a breakup. The only way to heal is to feel all the feelings as they come.
"People are like, 'What are five ways we can get over heartbreak?' I'm like, 'No, that's not the point.' You need to feel this in order to feel what love is, so I learned, and I'm still learning to let contrast be my friend, that feeling heartbreak isn't bad. Feel it."
Perez stressed that feeling those feelings alone can be really overwhelming. So, it's important to have a safe space to process — thus she created Heartbroken Anonymous. 
The power of shared stories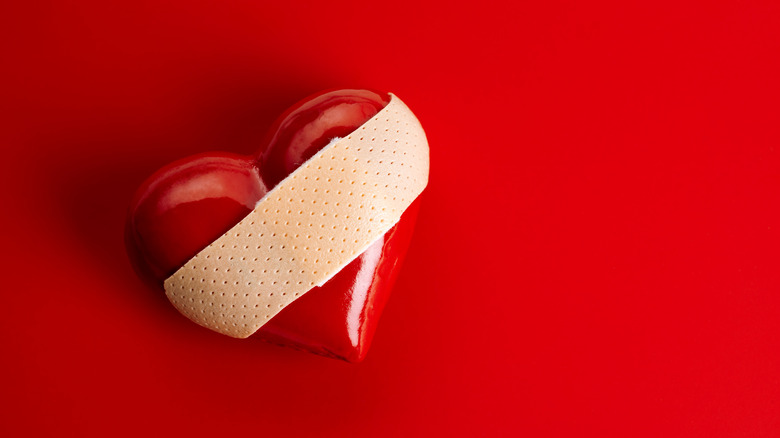 Misunseo/Shutterstock
Heart Broken Anonymous meetings help people deal with any kind of heartbreak – from breakups to death to the loss of a friendship or even pregnancy loss. Perez stressed that the definition of heartbreak is "overwhelming distress," so Heart Broken Anonymous is for anyone who's experiencing overwhelming distress. The meetings, facilitated by Perez and meeting veterans, are informal safe spaces where people can share their stories, feel their feelings, and validate their own experiences.
"By listening to someone else's story," Perez explained, "not only are you feeling the catharsis of sharing what you actually feel in a safe space, you're also doing something really nice for someone else, and when you feel like you matter, like you're doing something good, that makes you feel good."
Heart Broken Anonymous meetings are currently happening in person and on Zoom. Visit HeartBrokenAnonymous.com to find a meeting time and place near you or online.
Heart Broken Anonymous is holding a special meeting on Valentine's Day for those who are struggling with heartbreak and need support.