Why Doctors Are Using Bob Saget's Death As An Important Reminder To Patients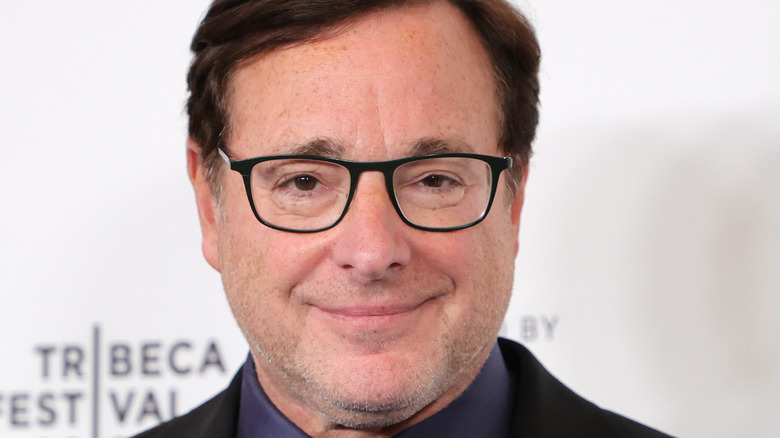 Mike Coppola/Getty Images
Comedian and actor Bob Saget, 65, was unexpectedly found dead in his Ritz-Carleton hotel room in Orlando, Florida on January 9. While authorities were initially unable to determine Saget's cause of death at the scene, an autopsy report released a month later revealed that the "Full House" star died from blunt trauma to the head. According to the medical examiner's office, Saget's death was ruled an accident and was most likely caused by an unwitnessed fall (via The New York Times).
While the medical examiner didn't reveal exactly how his injury caused his death, Saget's family revealed in a statement he'd hit the back of his head and likely thought nothing of it. According to doctors, a number possible scenarios could have led to his death. Dr. Angela Lumba-Brown, an associate professor of emergency medicine at Stanford University School of Medicine, told The New York Times that blows to the sides and back of the head are often associated with brain bleeds, but any type of head injury can potentially cause problems. This is why experts are urging people not to ignore their head injuries (via NBC News).
Don't ignore head injuries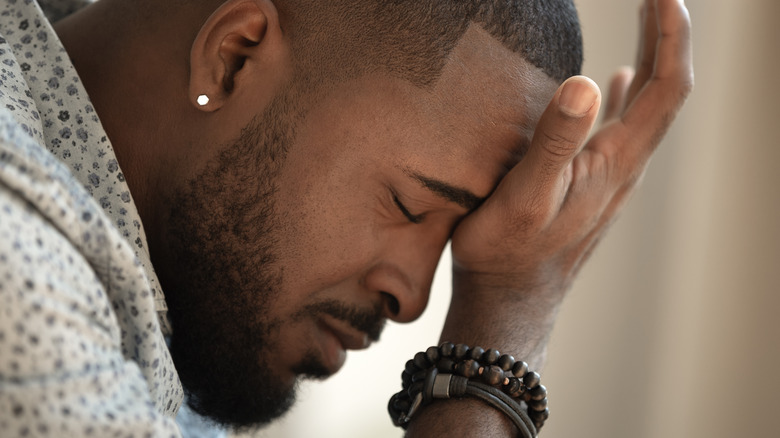 fizkes/Shutterstock
While you certainly don't need to go to the doctor every time you lightly bump your head, you should talk to a doctor if you start experiencing nausea, headache, or vomiting after sustaining trauma to the head. More severe symptoms, however, like loss of consciousness and facial droopiness, will require emergency medical care, according to NBC News.
If left untreated, head injuries can lead to brain damage or even death. "What happens if there's bleeding or swelling in the brain from a traumatic brain injury, that can lead to increased pressure in the head," Dr. Joshua Marcus, a neurosurgeon at Nuvance Health, told NBC News. "As there's increased pressure, it affects your breathing and it can affect your heart rate, and ultimately, you can have a respiratory arrest phenomenon."
According to Marcus, swelling and bleeding in the brain can gradually progress over the course of a few hours, so it's important to monitor your symptoms and sit upright. Lying down and going to sleep can actually increase pressure and swelling in your brain and skull. If your symptoms linger or worsen, you should go to the emergency room and get yourself checked out by a medical professional.