The U.S. Has A Potential New Treatment For COVID-19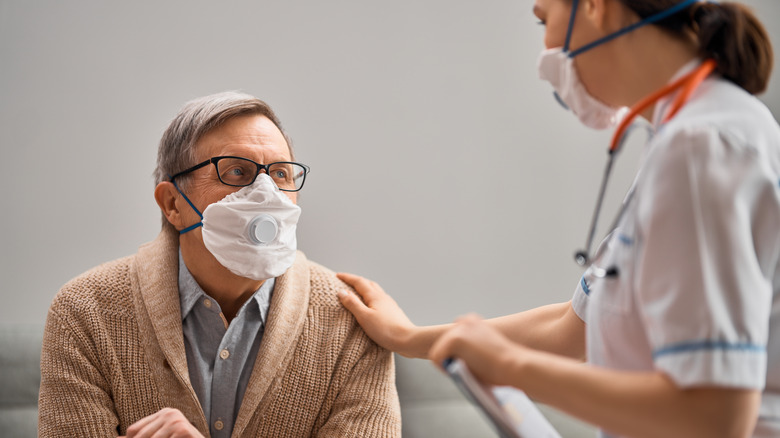 Yuganov Konstantin/Shutterstock
The COVID-19 pandemic has brought about many health advancements including new vaccines and treatments for the virus. According to U.S. News, the U.S. recently purchased 600,000 doses of a new treatment for COVID-19 in the form of an antibody drug called bebtelovimab. Bebtelovimab is reportedly able to treat the Omicron variant, which has been the most dominant and aggressive variant of the coronavirus so far. The drug has not yet been approved by the U.S. Food and Drug Administration. It will be given to states for free if the FDA authorizes it for emergency use.
"We have more COVID-19 treatments than ever before, we are providing a billion free at-home tests, and we have enough vaccines to get everyone vaccinated and boosted," Health and Human Services Secretary Xavier Becerra said in a statement. "If authorized by FDA, this purchase will add an additional 600,000 courses of treatment to our nation's 'medicine cabinet' that could help prevent severe outcomes for Americans who do get sick with COVID-19." Two of the leading treatments for COVID-19 are not effective against Omicron, so bebtelovimab could provide effective treatments for people with this variant.
Why you should get vaccinated against COVID-19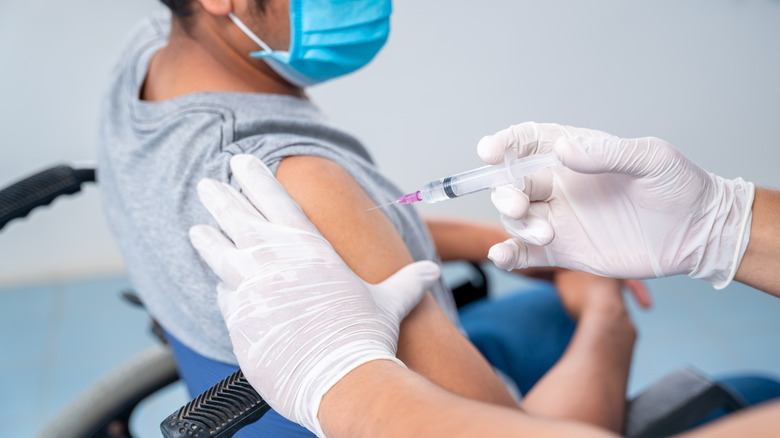 Tong_stocker/Shutterstock
Even though there are several current treatments for COVID-19, you should still get vaccinated if you can. Being fully vaccinated against this virus decreases your risk of getting COVID-19 in the first place and needing treatment. It also reduces your risk of spreading the virus to others, getting sick enough that you require hospitalization, and dying from complications (via CDC). There is a lot of false information being spread about the vaccine at the moment, but the vast majority of medical experts agree the safest choice you can make to avoid getting COVID-19 and dealing with long-term health effects is to get vaccinated, except in very rare circumstances.
You should still get vaccinated if you have previously had COVID-19 and been treated for it. The antibodies that you get from a COVID-19 infection are not the most effective way to protect you and your loved ones. According to Mayo Clinic, unvaccinated people who have had COVID-19 in the past are more than two times as likely to get infected with COVID-19 again compared to fully vaccinated people.