The Surprising Amount Of Daily Exercise You Need For A Healthy Heart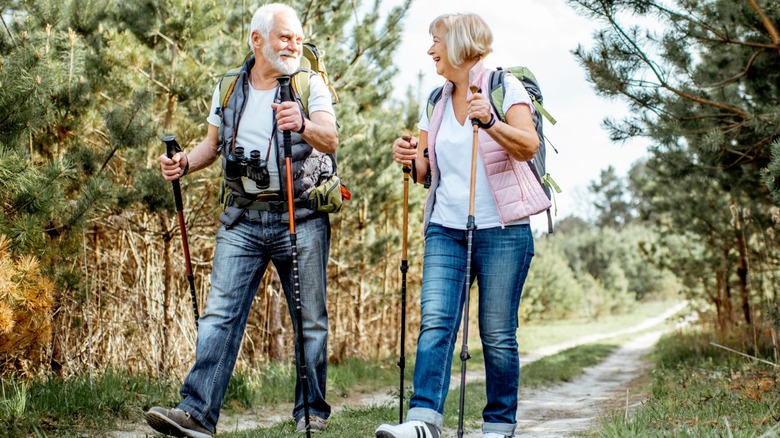 RossHelen/Shutterstock
Results of a new long-term study revealed that moderate to vigorous exercise for a certain amount of time each day might make a big difference in maintaining heart health. The study focused on adults 70-75 years old and found reduced rates of heart disease and heart failure after the age of 80. While countless studies suggest that regular exercise promotes health and well-being, this study focused exclusively on older adults and showed how a little can go a long way, even after one enters their later years (via The Guardian).
Healthline reports that researchers began the study back in the mid-90s. They monitored 3,099 Italian male and female participants 65 and older via blood tests and assessments, tracking them through 2018. The results indicated that leading an active lifestyle can reduce cardiovascular disease and death.
"This study reinforces what we know about the importance of incorporating physical activity into daily life," Dr. Rachel-Maria Brown Talaska, director of inpatient cardiac services at Lenox Hill Hospital, told Healthline. 
So how much exercise is beneficial?
Just 20 minutes a day can improve your health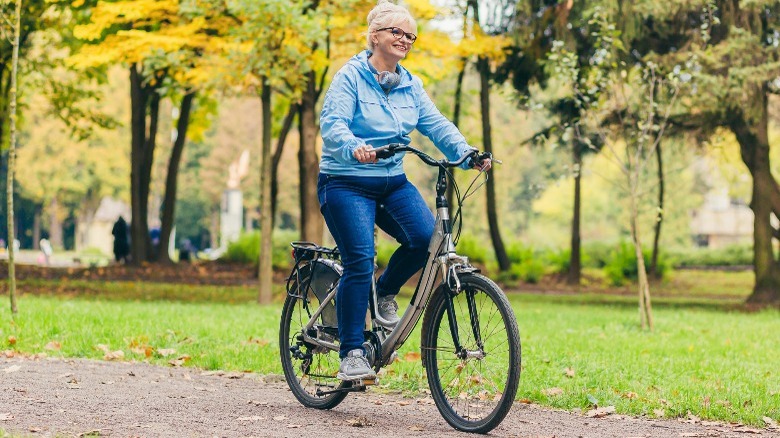 voronaman/Shutterstock
Surprisingly, just 20 minutes per day can make a big impact (via Healthline). And you can vary the types of exercises you do. According to the National Health Service (NHS), there are a variety of moderate and vigorous physical activities in which older adults can safely practice. If you are ready to move from light to moderate levels of exercise, the experts at NHS suggest fun activities such as bike riding, dancing, and doubles tennis. If you love maintaining your yard, pushing a lawnmower also counts. Or, if gardening is your thing, you can also count on digging and shoveling to help you build muscles. Moderate exercise isn't supposed to be so difficult you can't talk while you're doing it, but if you were asked to sing, you might have trouble.
If you are looking to kick your moderate level of exercise up a notch, there are some simple moderations you can make. For instance, you could try hiking uphill instead of on a flat surface, you could play singles tennis instead of doubles, or you could ride a bike at a faster pace with a few hills thrown in (via NHS). If you are an older adult who is now inspired to begin a new exercise regimen, consider speaking with your doctor before getting started.