Why The FDA Is Warning Parents About Baby Formulas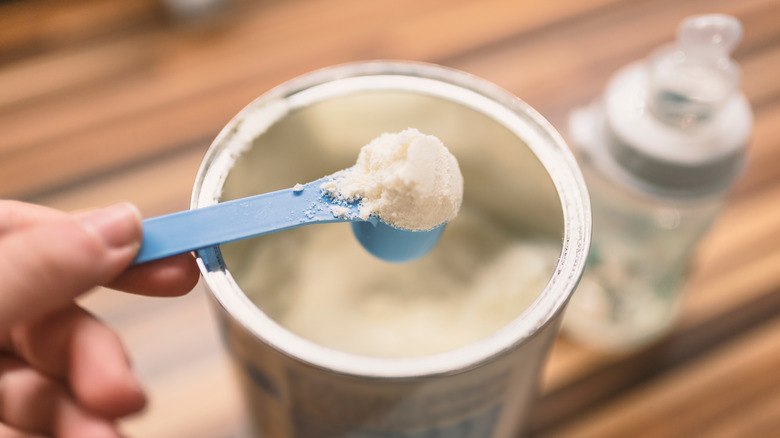 Dragana Gordic/Shutterstock
On February 17, the U.S. Food and Drug Administration (FDA) advised parents to stop feeding their babies certain batches of Alimentum, EleCare, and Similac powdered formulas. This is due to an outbreak of Cronobacter sakazakii and salmonella, which could possibly be connected to the brands. While an official recall hasn't been initiated, the FDA is working with the parent company, Abbott Nutrition, in Sturgis, Michigan on a voluntary recall.
The FDA advises against using any of these products "the first two digits of the code are 22 through 37; and the code on the container contains K8, SH or Z2; and the expiration date is 4-1-2022 (APR 2022) or later." These codes, or lot numbers, can be found on the bottom of the containers (via NBC News). Parents can also call 1-800-986-8540 or type codes into SimilacRecall.com.
Currently, complaints of infection have come from four cases in Minnesota, Ohio, and Texas, one of which may have resulted in death, according to NBC News.
Dangers of Cronobacter sakazakii and salmonella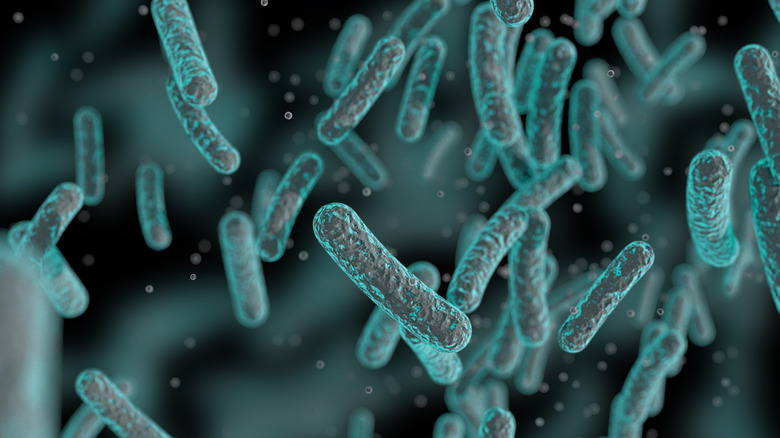 OlgaReukova/Shutterstock
It's rare for people to get sick from Cronobacter sakazakii, but it can be deadly to infants, according to the Centers for Disease Control and Prevention (CDC). A rare disease, only two to four cases are reported each year. Infections typically happen within the first weeks of life. Cronobacter is a germ that naturally lives in the environment but it can also live in powdered milk, herbal teas, starches, and powdered infant formula among other dry foods. Cronobacter can lead to an infection in the blood, also known as sepsis. It can also cause meningitis in which the lining around the brain and spinal cord start to swell. Fever, poor feeding, crying, and low energy are signs of Cronobacter infection.
Salmonella, on the other hand, is fairly common but it can still be dangerous and, at times, deadly (via CDC). Symptoms typically occur anywhere between six hours and six days after becoming infected and can include diarrhea, fever, and stomach cramps. These symptoms are known to last between four and seven days.
Keeping bottles, breast pumps, and other feeding tools clean and sanitized can help prevent contamination, advises the CDC. Considering liquid formula, properly preparing and storing formula, and keeping your hands clean are also recommended.