Everything We Know About The Avian Flu Outbreak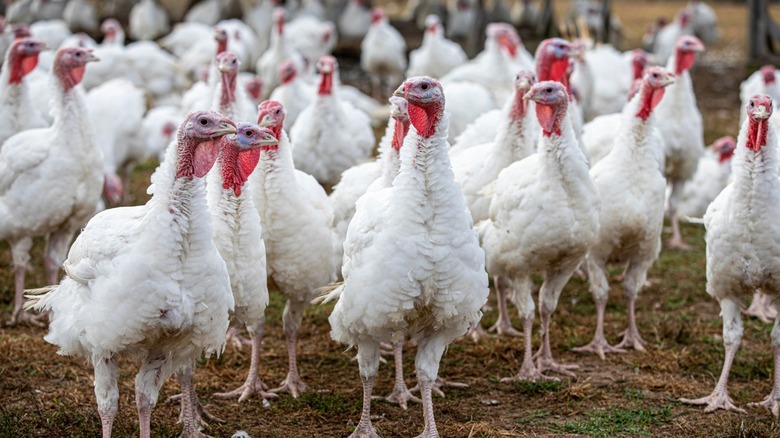 Richard Wozniak/Shutterstock
The United States Department of Agriculture (USDA) recently confirmed the presence of a highly contagious bird flu in a non-commercial backyard in Suffolk County, New York. Officials are working diligently to quarantine the affected area and take all necessary precautions to prevent further spread.
While CBS News reports that the situation is not yet a public health threat, pet owners of backyard birds need to remain vigilant. However, the most highly infectious carriers are typically seabirds, swans, and other waterfowl. No human cases have yet been detected, but the concern is that the infections could spread to commonly consumed poultry, such as chicken and duck. Reports of this highly pathogenic avian influenza (HPAI) have also been reported in fowl in Virginia, Indiana, Vermont, and other states.
According to WATT Poultry, outbreaks in fowl have been reported in 12 countries across Europe and have also been detected in the Philippines (via Reuters).
Here's how you can prevent infection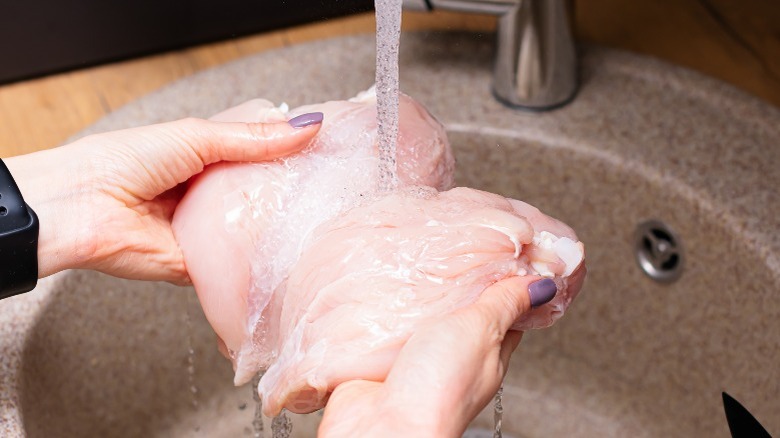 Vladyslav Lehir/Shutterstock
According to the Occupational Safety and Health Administration (OSHA), avian flu is a viral disease that is extremely contagious and deadly in poultry. The current viral strain, the H5N1 variant, is associated with high death rates among fowl and millions of human infections across the globe. The Centers for Disease Control and Prevention states that more than 700 humans have been diagnosed with H5N1 since 2003 and that roughly 60% of these cases have died. 
"The H5N1 strain has been known to infect humans and cause a more severe form of bird influenza," Dr. Carl Fichtenbaum, professor of clinical medicine at the University of Cincinnati College of Medicine, told Healthline. He added there is a chance that the strain could spread widely if it moves into the human population. Signs of infection in humans can include fever, cough, muscle aches, vomiting, diarrhea, eye infections, and breathing problems, according to OSHA. 
To prevent infection, experts advise avoiding contact with any wild or domestic birds if they appear sick, handling raw poultry properly, thoroughly cooking your food, and getting tested if you believe you've been in contact with an infected bird (via Healthline).