How Nursing Home Safety May Get A Boost Under New Biden Initiative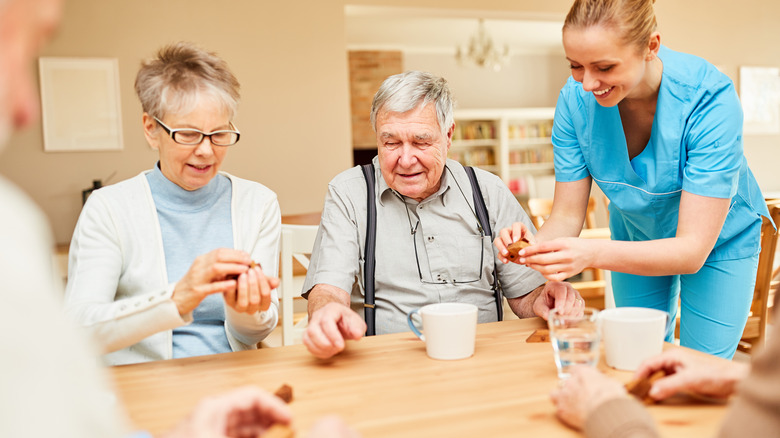 Robert Kneschke/Shutterstock
The COVID-19 pandemic has had a devastating effect on many aspects of our lives, but it hit nursing homes especially hard. Forbes reports that the pandemic revealed many weaknesses in the nursing home industry, including a lack of infection control and limited staffing. Additionally, COVID-19 restrictions emphasized problems associated with isolation and issues with getting rehab services to patients in need. More than 200,000 residents of nursing homes and assisted living facilities, including staff, died during the pandemic. According to AP News, this number was disproportionate to that of the general public, and the Biden administration is looking for ways to improve standards in nursing homes across the board.
On Monday, the White House shared more than 20 initiatives that President Joe Biden will cover during his upcoming State of the Union address. Forbes reports that these goals can be met by regulating the Centers for Medicare and Medicaid Services.
Improving staff is a significant focus of the plan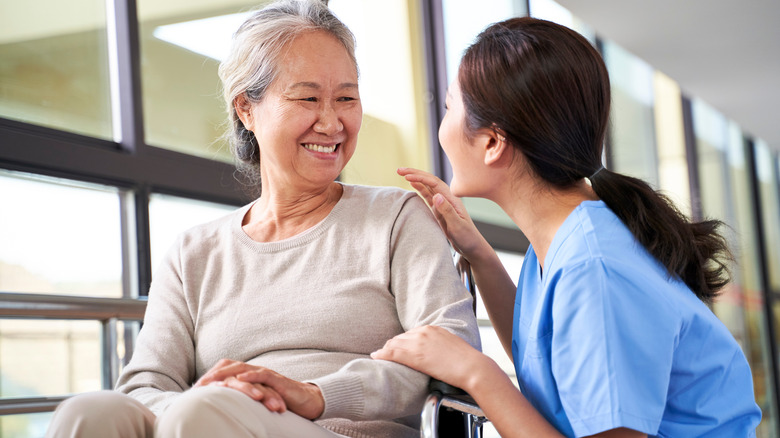 imtmphoto/Shutterstock
Staffing issues in nursing homes — namely a lack thereof — were highlighted during the pandemic. A 2020 study published in The American Geriatrics Society showed a link between higher death rates and lower staff numbers. Biden's new initiative will impose a minimum staffing level for nursing homes, according to Forbes. Forbes also reported that the measure aims to improve quality, pointing out that some low-quality senior facilities will face stiffer penalties or may be shut down or fined if they don't show improvement. 
In the same vein, owners with bad performance ratings could be prevented from acquiring additional sites unless they improve their level of care. Owners will also be expected to disclose detailed ownership information, which will be collected by the Centers for Medicare and Medicaid Services. The plan also proposes to stop the unnecessary use of medications and treatments on individuals who cannot benefit from them.