Cancer Therapy Takes A Major Step Forward For Multiple Myeloma Patients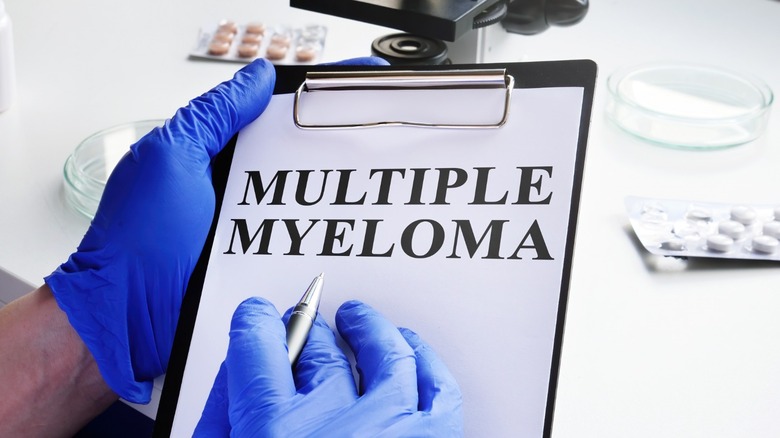 Vitalii Vodolazskyi/Shutterstock
People with multiple myeloma may have good news on the horizon. The U.S. Food and Drug Administration (FDA) has approved cilta-cel, a cancer treatment that The Wall Street Journal reports was developed in China and will be distributed by Johnson & Johnson (J&J) under the brand name Carvykti.
The approval followed the presentation of results from a J&J clinical trial that showed 83% of participants experienced a full response to the treatment at a follow-up. The median time for the follow-up was 22 months. Results also revealed that 92% of participants showed progress with minimal residual disease and survival rates of over six months (via Healthline).
The experts at Healthline explain that cilta-cel treatment is part of a growing ecosystem of immunotherapy called chimeric antigen receptor T-cell immunotherapy, or CAR T therapy, that uses your own genetically altered T cells to target and eradicate cancer.
"This is particularly exciting for a cancer like multiple myeloma that has essentially required continuous and indefinite treatment to maintain remissions, which while successful, can have both clinical and financial implications," Dr. Caitlin Costello, an oncologist at Moores Cancer Center at the University of California San Diego Health, told Healthline.
The FDA had already approved a CAR T treatment called Tecartus in October 2021 for people afflicted with a common type of leukemia, and health experts are enthusiastic about the future prospects of CAR T and other therapies in the works to treat multiple myeloma. 
What is Multiple Myeloma?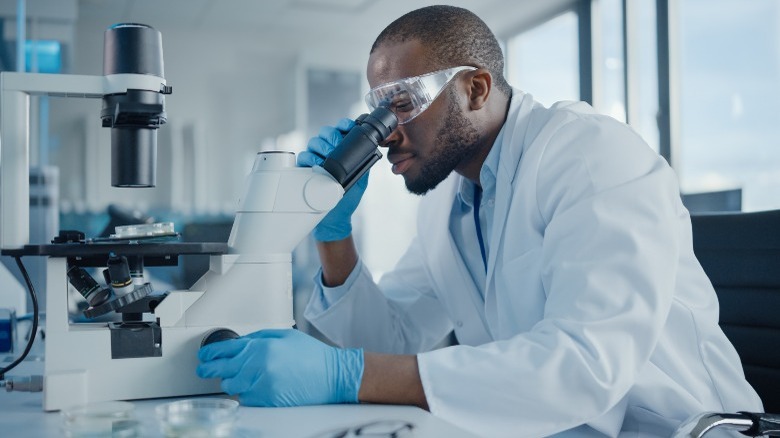 Gorodenkoff/Shutterstock
Multiple myeloma is a blood disease that attacks your white blood cells or plasma cells. Your healthy plasma cells produce antibodies that fight germs and disease. Multiple myeloma is cancer that forms in the bone marrow, eventually outnumbering your healthy white blood cells, according to Mayo Clinic. These cancer cells produce abnormal proteins, leading to issues that require treatment. Multiple myeloma has a range of symptoms, including fatigue, loss of appetite, weight loss, and bone pain, among others. The American Cancer Society reports that roughly 12,400 Americans died of the disease in 2021.
Standard treatments for multiple myeloma have been available, but none have cured the disease. These regimens vary depending on the disease's stage. For those who have symptoms, an oncologist may suggest chemotherapy, steroids, medications such as thalidomide or bortezomib, a stem cell transplant, or some combination of these treatments or other approaches (via National Health Service).
The difference between these approaches and CAR T treatments is that CAR T treatments appear to provide better chances for longer treatment-free periods, enduring remissions, and, in some cases, possibly even a cure. While there are potentially serious side effects associated with CAR T treatments, medical experts say they are finding ways to minimize these issues (per Healthline).