Whoop Vs Oura: Which Is Better For Tracking Sleep?
Monkey Business Images/Shutterstock
Wearable technology has dramatically improved over the decades. The first true wearable fitness tracker came in 1965 when a Japanese professor created a pedometer that counted 10,000 steps, according to HFE. Since then, wearable technology has improved substantially, offering far more data now than ever. Now, we have smartwatches and bracelets that not only track steps, but also blood pressure, heart rate, calories burned, and even sleep cycles.
Some wearable devices not only measure your vitals but analyze them and provide recommendations to help you improve your health. This is where the Whoop wrist strap and Oura smart ring come in. Both help to track your sleep and offer a plethora of data on various sleep measures throughout the night, including how much deep sleep you got, how much you tossed and turned throughout the night, and how well-rested you are. If you're trying to decide which is right for you, read on to learn more.
The Oura ring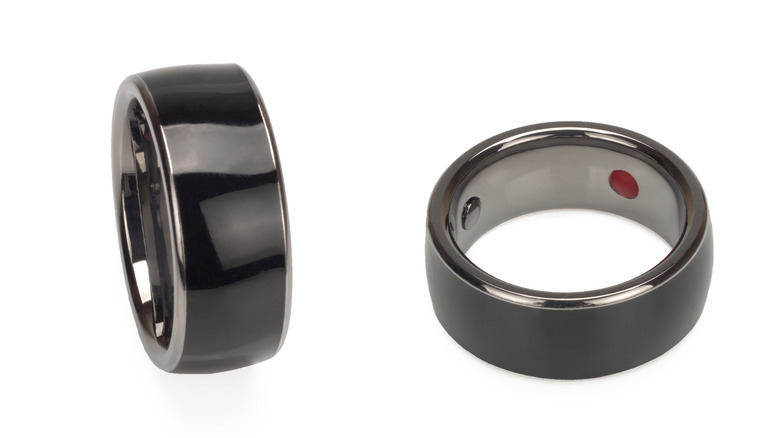 Gereti Studio/Shutterstock
First, the most obvious difference between the two devices is that the Oura is a ring. Surprisingly, the device is lightweight, yet sturdy and can withstand some wear and tear. It's also the more expensive of the two. The ring costs $299 and there's a $5.99 per month membership to use their app in order to access your data, according to Oura.
The Oura ring can gather and analyze an impressive amount of data regarding your sleep (tracking sleep stages and rest quality), your physical activity (the number of steps, calories burned, and daily goals), and statistics about your recovery (body temperature, resting heart rate, etc.). The app lets you see the data and make changes to your sleep based on your goals (via Oura).
In order to get the right fit for your finger, Oura provides a free sizing kit and your ring will come with a plug-in charger.
The Whoop strap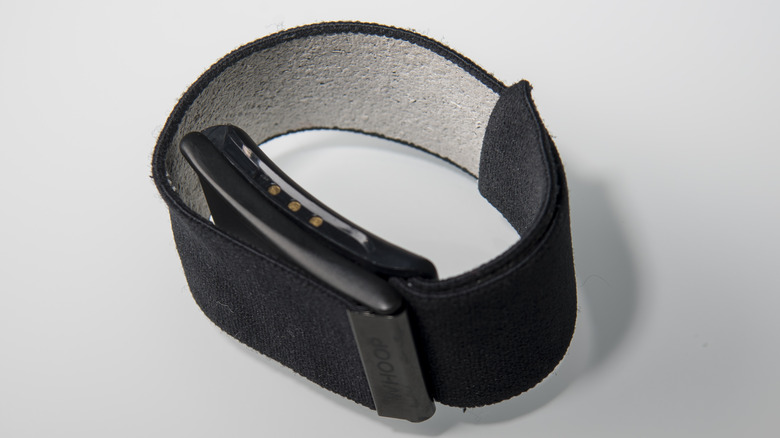 Bloomberg/Getty Images
Whoop is a device that you wear continuously around your wrist. It tracks similar data as the Oura ring, including sleep, physical activity, and recovery optimization. This may not be ideal for people who don't want to wear a wristband during daily activities, such as exercising, showering, and sleeping, especially since the cloth band doesn't wick moisture. But it is adjustable, lightweight, and you can purchase different colored bands to customize your look. Whoop wearers will need to sign up for a $30 per month membership and download the Whoop app in order to access their data (per Whoop).
Whoop also boasts a large wellness-loving community through the app which can offer motivation towards your health goals. You can compare your personal data with others and set new challenges for yourself. Whoop can last for an impressive five days without needing a charge (via Whoop).
So which one is better? In the end, both devices provide similar data. Thus, it may ultimately depend on the pricing and comfortability factor. Do you prefer wearing a ring or wristband? If you're not sure, they both have 30-day return policies in which you can try the products for yourself.