Public Health Officials Share Lessons Learned Over Past 2 Years Of Pandemic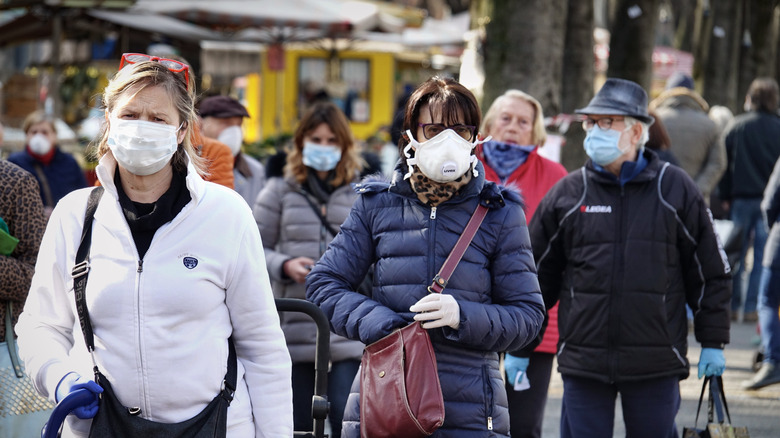 MikeDotta/Shutterstock
From the way we attend meetings to the precautions we take when we attend public events, the COVID-19 pandemic has impacted our lives in ways that we never would've imagined. On March 11, 2020, the World Health Organization (WHO) declared COVID-19 a pandemic. Now, after two years of living in the pandemic, health officials are sharing lessons that the COVID-19 pandemic has taught the world and where we stand today.
At a press conference, Tedros Adhanom Ghebreyesus, WHO director general, reflected on where we started and where we are today regarding COVID-19 deaths. Tedros stated, "As a reminder, we made that assessment six weeks after we declared COVID-19 a global health emergency — when there were fewer than 100 cases and no deaths outside China. Two years later, more than 6 million people have died" (via U.S. News & World Report). While some officials believe it's time to move forward with a post-pandemic plan, others say that the pandemic is far from over.
Health officials share thoughts on overcoming the pandemic's effects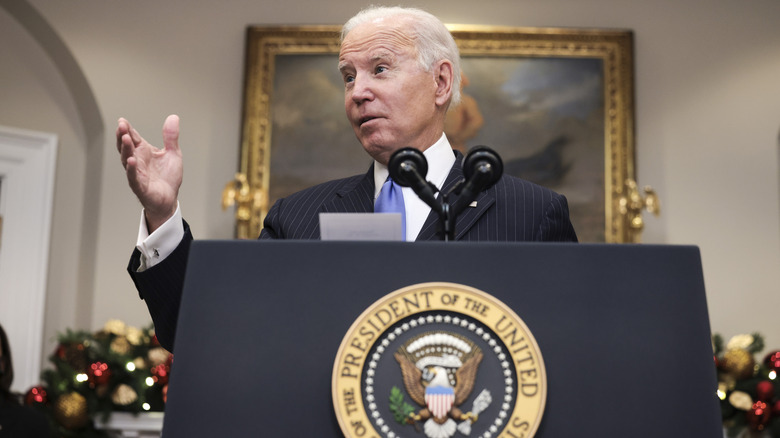 Anna Moneymaker/Getty Images
President Biden believes that it's time to restore our way of life to a pre-pandemic state. During the State of the Union Address, President Biden stated, "It's time for America to get back to work and fill our great downtowns again with people. People working from home can feel safe and begin to return to their offices." President Biden addressed the shutdown of schools that occurred during the pandemic. He stated, "Our schools are open. Let's keep it that way" (via U.S. News & World Report).
Keri Althoff, an epidemiologist at the Johns Hopkins Bloomberg School of Public Health, is urging Americans to be mindful that the pandemic is not over and we can't fully let down our guard. Althoff said being flexible and vigilant is critical in order to "build this population immunity enough to control the virus and get to a place where society agrees that we are managing it with less daily disruption to our lives" (per U.S. News & World Report). Although mask restrictions have been lifted in several states, Althoff reminds everyone that the world is not completely vaccinated yet and it's important to keep that in mind.