Inside Traci Braxton's Cause Of Death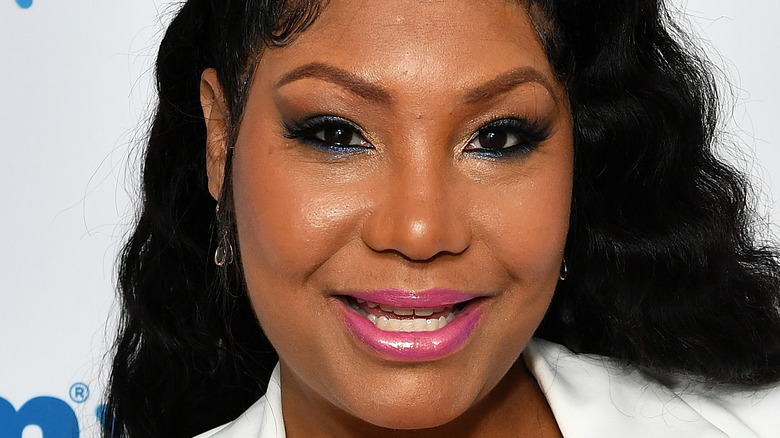 Slaven Vlasic/Getty Images
According to CNN, singer Traci Braxton died on Saturday, March 12, at the age of 50, due to complications from esophageal cancer. Traci starred on WE tv's hit reality show "Braxton Family Values," which first aired back in 2011. The show featured her and her sisters, Towanda, Trina, Tamar, Grammy winner Toni Braxton, and mother, Evelyn.
Spokesperson Thomasina Perkins-Washington released a written statement by Traci's husband, Kevin Surratt, "We have come to a time where we must inform the public that after a year of privately undergoing a series of treatment for Esophageal cancer, our beloved Traci Braxton has gone on to glory. She was surrounded by family and friends at the time of her passing."
In a heartwarming tribute posted on Instagram, Toni referred to her sister as "a bright light, a wonderful daughter, an amazing sister, a loving mother, wife, grandmother and a respected performer. We will miss her dearly."
What is esophageal cancer?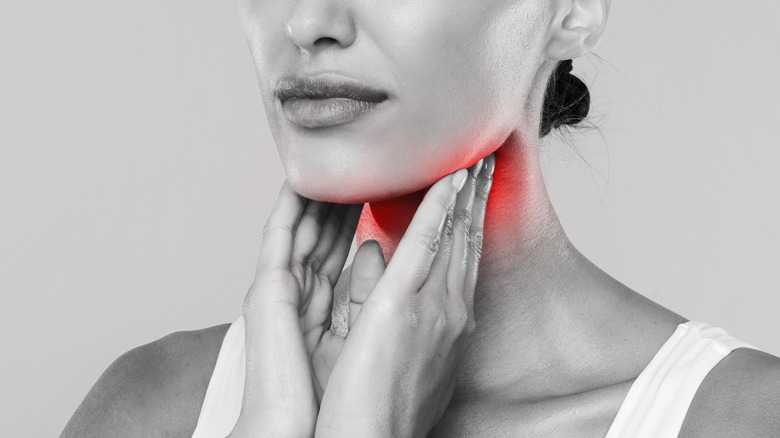 Prostock-studio/Shutterstock
According to Mayo Clinic, esophageal cancer affects the tube that runs from the mouth to the stomach, called the esophagus. Esophageal cancer is the sixth leading cause of cancer-related death and typically impacts more men than women.
There are several types of esophageal cancer, including adenocarcinoma, squamous cell carcinoma, and other rare forms. Risk factors are largely attributed to gastroesophageal reflux disease (GERD), bile reflux, Barrett's esophagus, smoking, insufficient intake of fruits and vegetables, obesity, alcohol consumption, and drinking extremely hot beverages often, reports Mayo Clinic.
Though there are usually no early signs of esophageal cancer, symptoms can include difficulty swallowing, pressure or burning in the chest, heartburn or indigestion that continues to get worse, undue weight loss, and coughing or hoarseness (per Mayo clinic). Esophageal cancer can be prevented by quitting smoking (or not starting), drinking no more than one serving of alcohol a day for women and two servings a day for men, eating nutrient-dense produce, and maintaining a healthy weight.